Wilo-Actun OPTI-MS
Wilo-Actun OPTI-MS – Autonomous, optimised water supply using solar power.
Ensuring a reliable water supply in arid and remote regions not connected to the power grid is a challenge. The new solar-powered Wilo-Actun OPTI-MS provides a solution which is independent of the mains power supply for an effective and reliable water supply.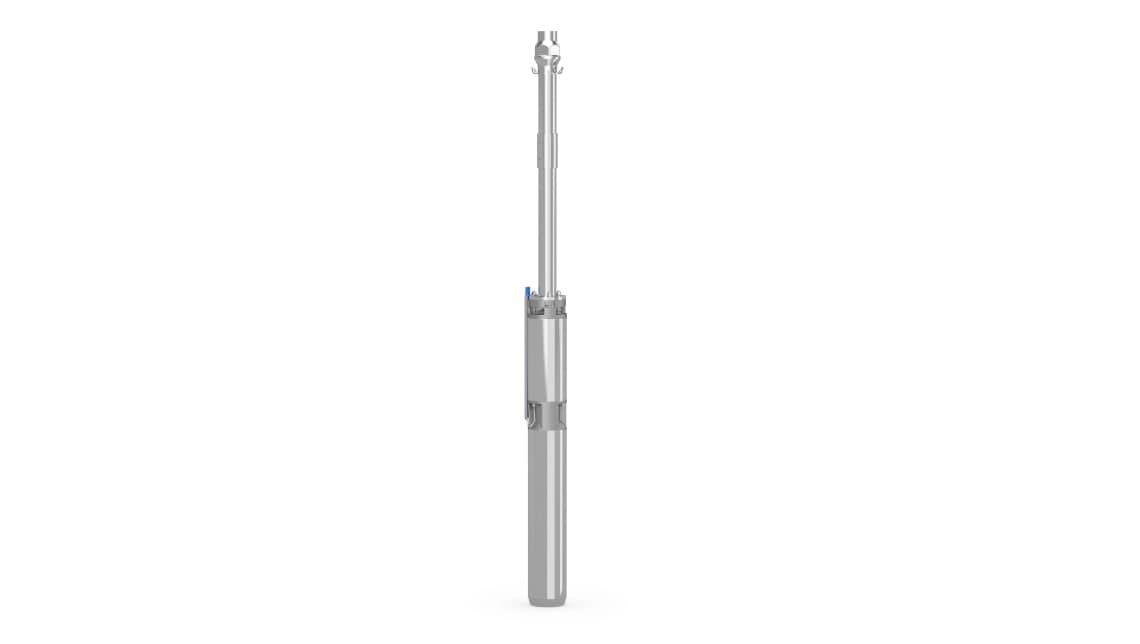 Wilo-Actun OPTI-MS
Fully autonomous and cost-efficient water supply
Simple electrical installation using the integrated frequency converter
Optimised water output thanks to high hydraulics and motor efficiencies and dynamic MPPT
System-specific flexibility thanks to wide range of services
Increased durability and reliability through high-quality materials and an encapsulated motor design
Additional operational reliability by using integrated safety devices
Straightforward remote access to operating parameters and settings using the Solar Connect tool in the Wilo-Assistant app
Notifications via push messages when operating status changes
Autonomous water supply
In rural areas and developing countries it is often not possible to connect to the local water network. Added to this, conventional water extraction mainly involves the use of submersible pumps in combination with diesel generators. This results in high expenditure of time and money. Solar-powered submersible pumps with integrated converters provide independence from unreliable energy supply by using solar energy.
Operational reliability
From irrigating agricultural land, to livestock farming and supplying small settlements with drinking water, the Wilo-Actun OPTI-MS guarantees optimised water output thanks to its high motor and hydraulic efficiency and dynamic maximum power point tracking (MPPT). For the same solar radiation intensity and the same configuration of photovoltaic modules, the Wilo-Actun OPTI-MS can pump more water – and thereby supply a larger area, more animals or a larger number of households. Even if there's only minimum solar radiation, the dynamic MPPT swings into action and guarantees the ​water supply​.
Convenience
The Solar Connect function in the Wilo-Assistant App offers you outstanding levels of control and convenience: The end user can check whether there is sufficient water supply via their smartphone, for example for irrigating an agricultural area – even over larger distances. When there are changes in operating status, the end user will receive push messages in good time and can take appropriate measures. Remote monitoring thus ensures high operational reliability, saving time on unnecessary inspection rounds and guaranteeing effective and efficient water usage, e.g. for maximum crop yield.