Wilo-Padus PRO
Wilo-Padus PRO - Your solution for reliable and durable excavation drainage.
The Wilo-Padus PRO is the ideal submersible drainage pump for the drainage of excavations. A robust design, the combination of wear-resistant materials, active cooling which is particularly effective in slurping operation, an energy efficient IE3 motor and integrated protection function ensures reliable, energy-efficient continuous duty in abrasive media. The transportable pump can be flexibly installed, easily commissioned and fulfils all digitalisation requirements for the optimal planning of future maintenance work.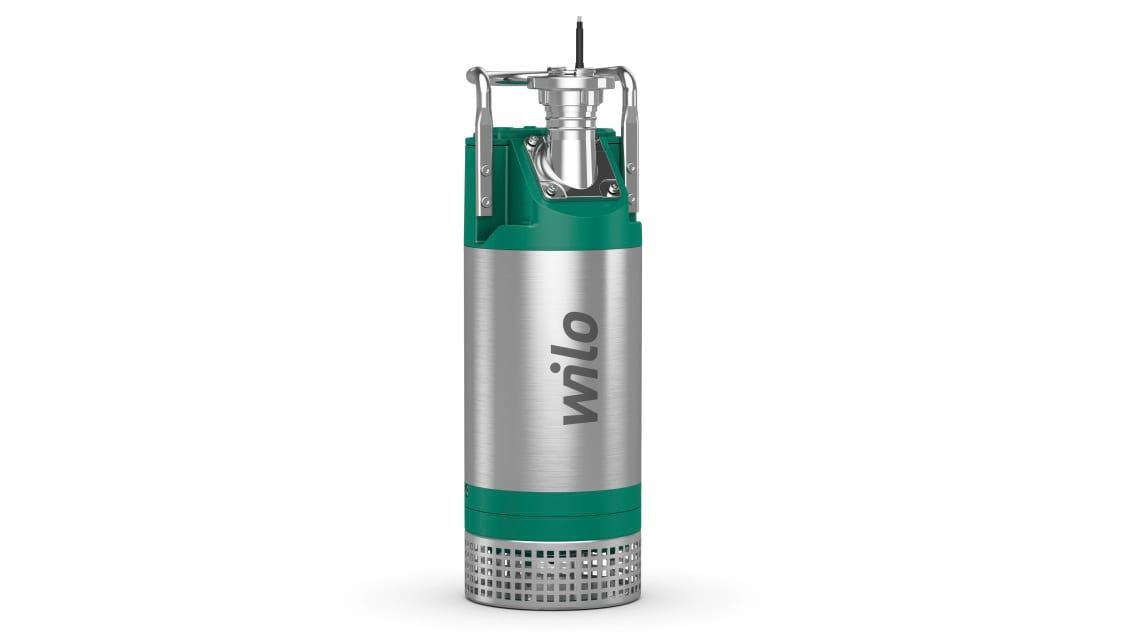 Wilo-Padus PRO
High reliability in abrasive media thanks to rubber-coated hydraulics and an impeller made of hardened chrome steel
Easy installation thanks to low weight and flexible pressure connection (vertical/horizontal)
Active cooling for reliable continuous use especially in slurping operation
Easy maintenance thanks to quick access to the wear parts
Equipped with energy-efficient IE3 motor technology as standard
Highest operational reliability thanks to integrated protection function
Optionally available with integrated electronics monitoring and operating data storage for maintenance diagnostics
Optional WiloCare service with operating data analysis for optimal maintenance work scheduling
Reliable
Submersible drainage pumps are subjected to enormous demands by abrasive media when draining excavations. As a result, the pump performance constantly decreases and energy consumption increases. In the worst case, the water is no longer completely drained. This can result in delays, or even stop building work.
The high-performance Wilo-Padus PRO, equipped with the IE-3 motor, is specially designed for the high demands of excavations. Operation is very energy efficient and provides a high level of reliability thanks to its robust design with rubber-coated hydraulics and impeller finished with hardened chrome steel. The active cooling system enables reliable continuous duty, even in slurping operation.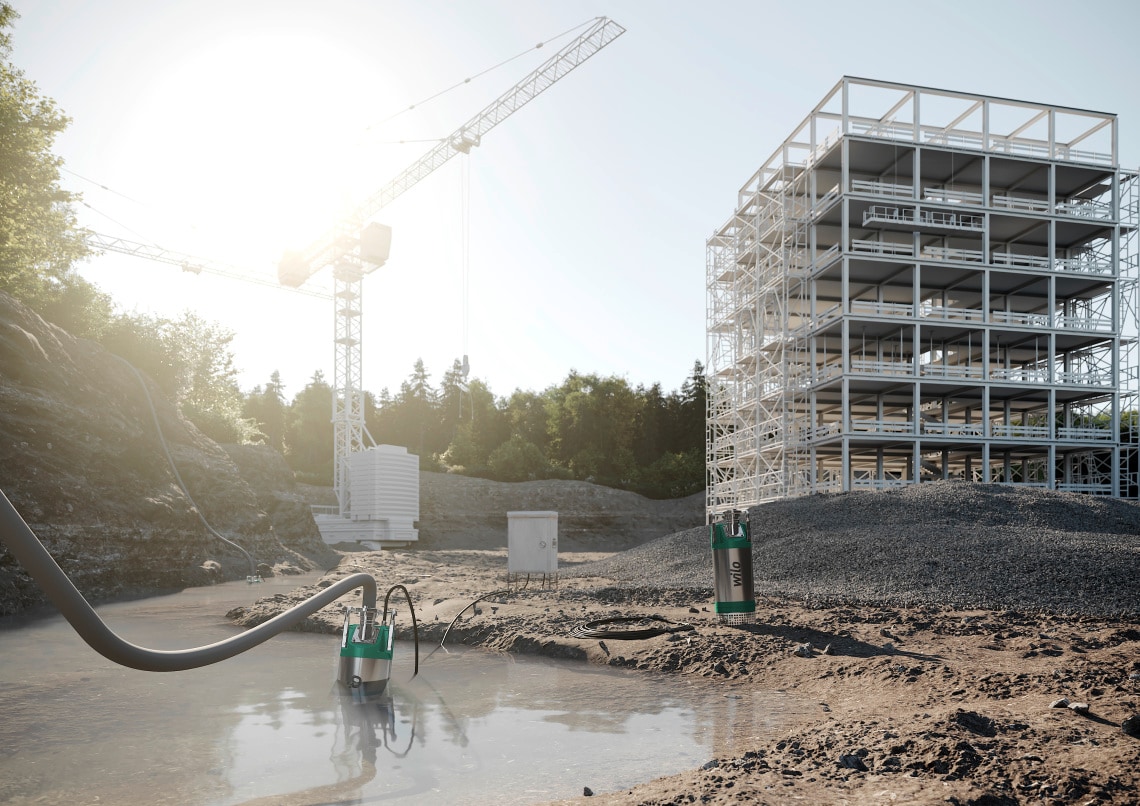 Easy maintenance
When working on excavations, sand and small stones in particular causes wear to the impellers and hydraulic parts of submersible pumps, which means that during continuous operation their performance constantly decreases.
With its robust construction, the Wilo-Padus PRO is specially designed for such demands. Moreover, it offers quick access to wear parts for maintenance. The design has been conceived so that the gap between impeller and baseplate can be readjusted, meaning that the effectiveness of the pump can be increased again intermediately.
Reliable operation
Drainage pumps are sometimes distributed around a wide area on an excavation, making central monitoring difficult. Only by carrying out regular, labour-intensive on-site checks is it possible to discover if individual pumps are not working correctly. It is also difficult to estimate the precise cause of the problem, or when it occurred. This can lead to a complete shutdown, resulting in considerable loss of time and money. The Wilo-Padus PRO is equipped with an integrated protective function and, on top of this, with an additional integrated electronic monitoring system. This enables operating data to be saved and used for maintenance diagnosis, guaranteeing maximum operational reliability. Wilo offers an additional complete service called WiloCare for reading operating statuses, analysing them, planning and carrying out maintenance work and rectifying any faults.