COR/T-1 Helix VE606-GE
COR/T-1 Helix VE606-GE
Data sheet
Hydraulic data
Maximum inlet pressure p inl

6 bar

Max. operating pressure p

16 bar

Pipe connection on the pressure side DNd

G 1¼

Pipe connection on the suction side DNs

-

Number of pumps

1

Number of standby pumps

0

Number of operating pumps

1

System output without standby pump Q

12.0 m³/h

Min. fluid temperature Tmin

5 °C

Max. fluid temperature Tmax

40 °C

Min. ambient temperature Tmin

5 °C

Max. ambient temperature Tmax

40 °C
Motor data
Mains connection

3~400 V, 50 Hz

Voltage tolerance

400/50:+/-10%, 380/60:+/-10%, 460/60:+/-10%

Rated power P2

2.20 kW

Rated current IN

5.10 A

Rated speed n

3500 1/min

Insulation class

F

Protection class

IP55

Motor efficiency ηM 50%

88.5

Motor efficiency ηM 75%

88.5

Motor efficiency ηM 100%

88.5
Materials
Pump housing

1.4301

Impeller

1.4307

Shaft

1.4301

Mechanical seal

Q1BE3GG

Gasket material

EPDM

Pipework material

1.4307
Information for order placements
Brand

Wilo

Product description

COR/T-1 Helix VE606-GE

EAN number

4048482793207

Article number

2547970

Net weight, approx. m

101 kg

Gross weight, approx. m

137.0 kg

Length with packaging

1300 mm

Height with packaging

1330 mm

Width with packaging

1050 mm

Packaging property

Transport packaging

Packaging type

Special pallet

Minimum order quantity

1
Tender text
Highly efficient and compact pressure-boosting system with break tank for system separation in accordance with EN 1717 for indirect connection. Consisting of break tank, float valve, float switch as dry-running protection signal transmitter and a non self-priming, vertical stainless steel high-pressure multistage centrifugal pump in glanded version of the Helix VE series. Ready for connection with pipework mounted on a PE base frame, including air-cooled integrated frequency converter with all of the necessary measurement and adjustment equipment.
For fully automatic water supply and pressure boosting in residential­, office­ and administrative buildings, hotels, hospitals, department stores (systems with a standby pump are to be provided for this purpose within the scope of DIN 1988 and DIN EN 806) as well as in industrial systems.
For pumping drinking water, process water, cooling water, firefighting water (apart from fire-extinguishing systems in accordance with DIN 14462 and with the approval of the local fire safety authorities) or other types of industrial water that do not attack the materials either chemically or mechanically and do not contain abrasive or long-fibre constituents.
Special features/product benefits
Easy operation and configuration thanks to Green Button with blocking function and display
WRAS/KTW/ACS approval of the pump for all parts that come in contact with the fluid (EPDM version)
Highly efficient pump hydraulics from the Helix VE series in conjunction with IE4 IEC standard motors and continuous auto control with integrated frequency converter
Disproportionately large frequency converter control range from 25 Hz up to a maximum of 60 Hz (version dependent)
Integrated full motor protection via PTC
Integrated dry-running detection with automatic cut-out in event of low water via performance characteristics of the motor control electronics
Parts that come in contact with the fluid are corrosion-resistant
Hydraulics of entire system are pressure-loss optimised
Customized systems on request
Equipment/function
One pump of the Helix VE series, with IE4 equivalent standard motor and continuous auto control with integrated frequency converter
Base frame made of polyethylene (PE)
Shut-off device on the pressure side
Non-return valve on the pressure side
8 litre diaphragm pressure vessel, PN 16 including throughflow fitting in accordance with DIN 4807, pressure side
Pressure switch (6/10/16 bar), pressure side
Pressure gauge, pressure side
Control modes
Constant or variable pressure: Pressure control with sensor, setpoint adjustment with Green Button or by means of external signals
PID control: other constant control variables (temperature, volume flow, pressure…) with sensor, setpoint adjustment with Green Button, by means of external signals
The electronic module provides various protective functions. This includes:
Overload protection
Detection of low water
Network undervoltage or overvoltage
Ambient temperature too high
Missing phase
Blocked pump
Short-circuit
Error messages are issued on the display.
Input:
In1 : Input sensor signal 4 – 20 mA, 0 – 10 V, 0 – 20 mA or 2 – 10 V
In2 : Input setpoint 0 – 20 mA, 0 – 10 V, 4 – 20 mA or 2 – 10 V
Output:
+ 24 V voltage output with max. contact strength of 50 mA
Potential-free collective fault and run signal
External On/Off mode. IR communication
Plug-in position for Wilo IF modules Modbus, BACnet, CAN, PLR, LON for connection to the building automation
The pump is suitable for water supply, water distribution and pressure boosting, industrial circulation systems, process water and closed cooling circuits. It can also be used in washing systems as well as for irrigation.
Recommended accessories (to be ordered separately)
Overflow run-off box
Overflow cover
SCe switchgear
Flexible connection pipes or compensators
Diaphragm expansion tank
Standards followed
Specifications for drinking water installations (TRWI) DIN 1988 (EN 806)
Diaphragm pressure vessel/ diaphragm expansion tank DIN 4807
Electronic equipment for use in power installations EN 50178
Electrical equipment of machines EN 60204-1
Safety of household and similar electrical appliances EN 60335-1
Low-voltage switchgear and controlgear assemblies EN 60439-1/61439-1
EMC – Immunity for industrial environments EN 61000-6-2
EMC – Emission standard for residential, commercial and light-industrial environments (EN 61000-6-3)
Operating data
Fluid media

Water

Number of pumps

1

Fluid temperature T

-

Ambient temperature T

-

Maximum operating pressure PN

16 bar

Maximum inlet pressure p inl

6 bar
Motor data
Mains connection

3~400 V, 50 Hz

Rated power P2

2.20 kW

Rated current IN

5.10 A

Rated speed n

3500 1/min

Activation type

Soft Start (SS)

Motor efficiency ηM 50%

88.5

Motor efficiency ηM 75%

88.5

Motor efficiency ηM 100%

88.5

Insulation class

F

Protection class motor

IP55
Materials
Tank material

PE-HD

Pump housing

1.4301

Impeller

1.4307

Shaft

1.4301

Shaft seal

Q1BE3GG

Gasket material

EPDM

Pipework material

1.4307
Installation dimensions
Pipe connection on the suction side DNs

-

Pipe connection on the pressure side DNd

G 1¼

Overflow connection

Ø110-PN0

Gross volume of the tank V

150.0 l
Information for order placements
Net weight, approx. m

101 kg

Brand

Wilo

Product description

COR/T-1 Helix VE606-GE

Article number

2547970
Wiring diagram
3~400 V ≤7.5 kW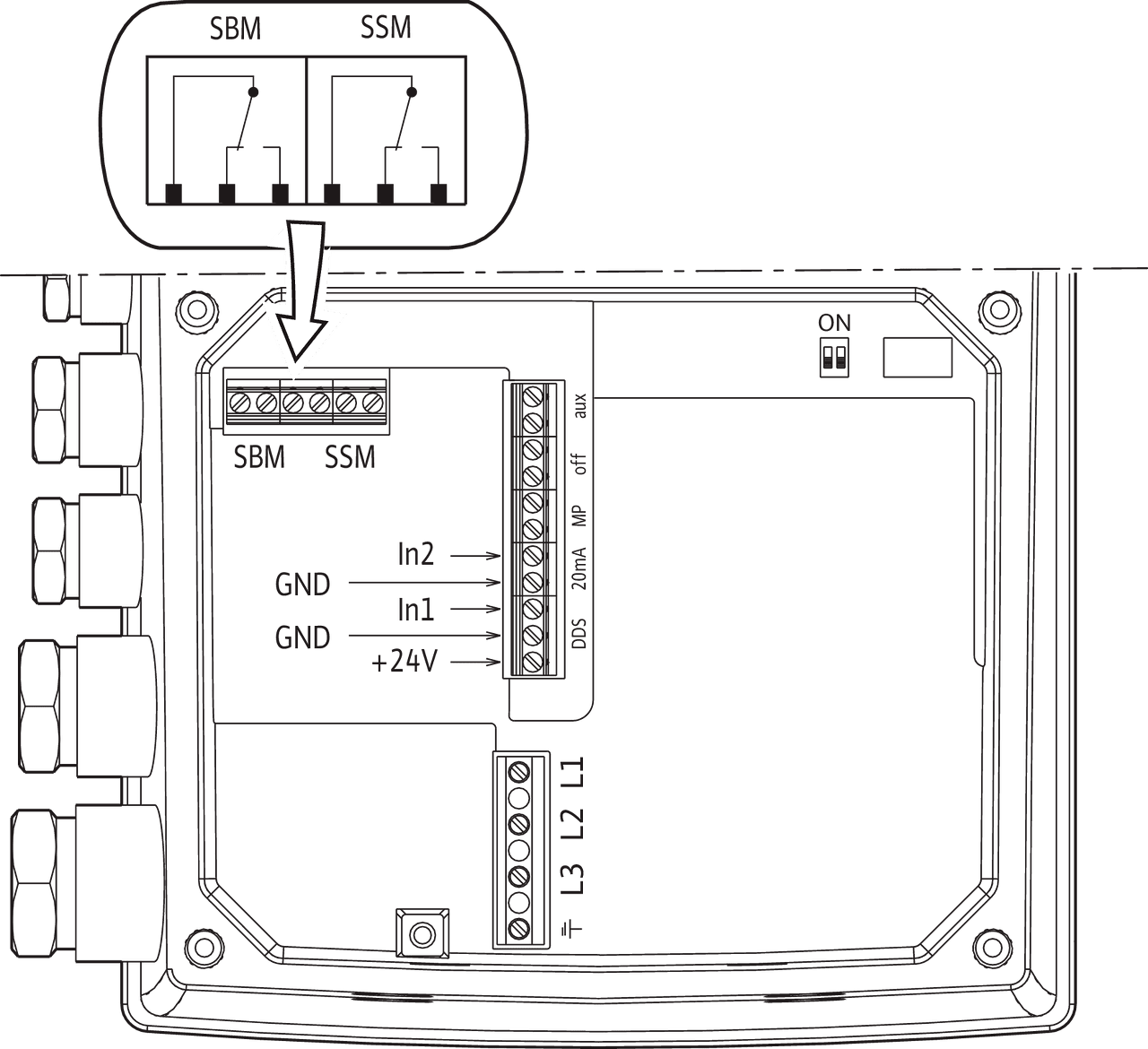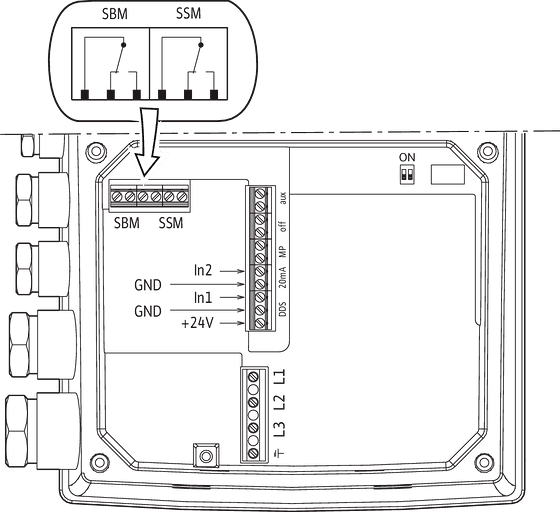 Ordering information
Information for order placements
Brand

Wilo

Product description

COR/T-1 Helix VE606-GE

EAN number

4048482793207

Article number

2547970

Gross weight, approx. m

137.0 kg

Net weight, approx. m

101 kg

Overall length L

1235.0 mm

Height without packaging H

1160 mm

Colour

Green/black/silver

Packaging property

Transport packaging

Packaging type

Special pallet

Number per layer

1

Width without packaging B

810.0 mm

Minimum order quantity

1

Pieces per pallet

1