DrainLift XXL 1080-2/7,0
DrainLift XXL 1080-2/7,0
Data sheet
Materials
Motor housing

1.4404, X2CrNiMo17-12-2

Pump housing

PUR Polyurethane

Impeller

PUR Polyurethane
Operating data
Min. fluid temperature T

3 °C

Max. fluid temperature T

40 °C

Maximum operating pressure p

10 bar

Max. ambient temperature T

40 °C
Motor data
Mains connection

3~400 V, 50 Hz

Power consumption P1(Q=max.) of selected impeller * number of pumps P1

8400 W

Rated current IN

15.60 A

Rated speed

3

No. of poles

4

Activation type

Star-delta (SD)

Insulation class

F

Protection class

IP68

Max. switching frequency t

60 1/h
Installation dimensions
Pipe connection on the suction side

-

Pipe connection on the pressure side

DN 100
Information for order placements
Net weight, approx. m

230 kg

Brand

Wilo

Product description

DrainLift XXL 1080-2/7,0

Article number

2509036
Pump curves
DrainLift XXL
According to EN 12056-4, 6.1, flow velocity (in the pressure pipe) must be kept between 0.7 and 2.3 m/s.The stated Qmin values apply to the inside diameter of single-walled steel pipes.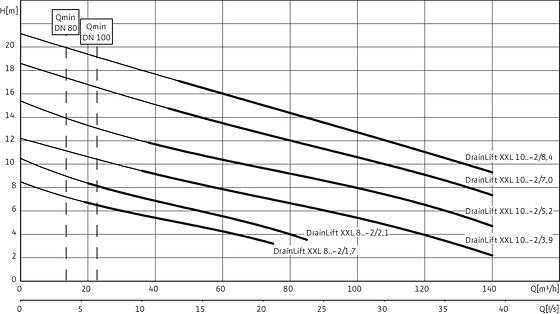 Ordering information
Information for order placements
Brand

Wilo

Product description

DrainLift XXL 1080-2/7,0

EAN number

4016322409045

Article number

2509036

Gross weight, approx. m

296.0 kg

Net weight, approx. m

230 kg

Overall length L

1990.0 mm

Height without packaging H

880 mm

Colour

silver/black

Packaging property

Transport packaging

Packaging type

Europallet

Number per layer

1

Width without packaging L

1710.0 mm

Minimum order quantity

1

Pieces per pallet

1
Tender text
Ready-for-connection, fully submersible and automatic sewage lifting unit as a double-pump system with automatic duty cycling, standby and peak-load operation. Two separate, upstream, dry-installed submersible sewage pumps in three-phase version with sheath flow cooling, stainless steel housing and thermal motor monitoring. Two gas-tight and water-tight collection reservoirs made from plastic with clearly defined inlet connections and level control with level sensor. Microprocessor-controlled switchgear with
LEDs for displaying operating status and error messages
Adjustable follow-up time
Integrated and mains-dependent alarm
1x potential-free contact for connection of a collective fault signal (SSM).
Scope of delivery:
Sewage lifting unit ready for connection with switchgear
1x collar for diaphragm hand pump connection
1x inlet connection DN 150
1x collar for venting connection DN 70
1 x kit for connection of tank and pump
Attention: To install required fittings (e.g. Y-pipe, gate valve and non-return valve), they must be ordered as an accessory!
Materials
Motor housing

1.4404, X2CrNiMo17-12-2

Tank material

2509036, WILO-DrainLift XXL 1080-2/7,0

Pump housing

PUR Polyurethane

Impeller

PUR Polyurethane
Operating data
Fluid media

Water

Min. fluid temperature T

3 °C

Max. fluid temperature T

40 °C

Maximum operating pressure p

10 bar

Max. ambient temperature T

40 °C
Motor data
Mains connection

3~400 V, 50 Hz

Shaft power P2(Q=max.) of selected impeller * number of pumps

7000 W

Rated current IN

15.60 A

Protection class motor

IP68

Insulation class

F
Installation dimensions
Inlet connection

DN100 / DN150

Pipe connection on the suction side

-

Pipe connection on the pressure side

DN 100
Information for order placements
Net weight, approx. m

230 kg

Brand

Wilo

Product description

DrainLift XXL 1080-2/7,0

Article number

2509036
Downloads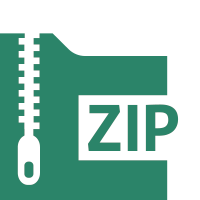 Wilo-DrainLift XXL
| | |
| --- | --- |
| Article Number | 2532170 |
| Edition | 1010 |
| Version number | 02 |
| Page format | A4 |
| Number of pages | 1 |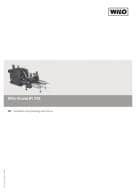 Wilo-DrainLift XXL
| | |
| --- | --- |
| Article Number | 2532170 |
| Edition | 1010 |
| Version number | 02 |
| Page format | A4 |
| Number of pages | 29 |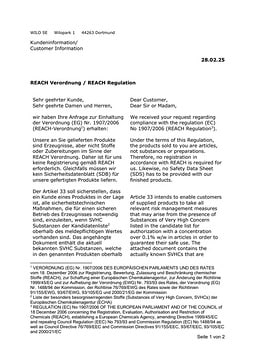 REACH Regulation
| | |
| --- | --- |
| Edition | 2018-10 |
| Page format | 209.9 x 296.7 mm |
| Number of pages | 4 |