Wilo-EMU KS
Series description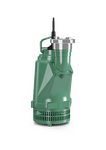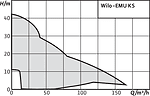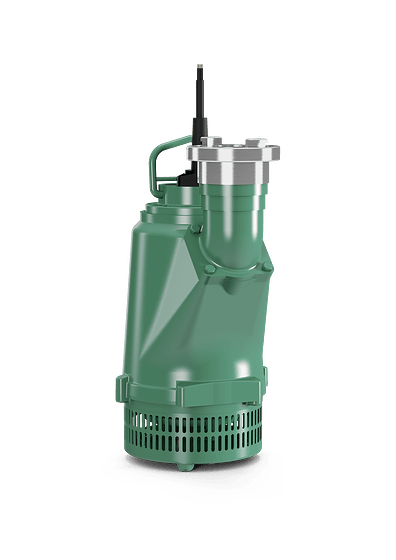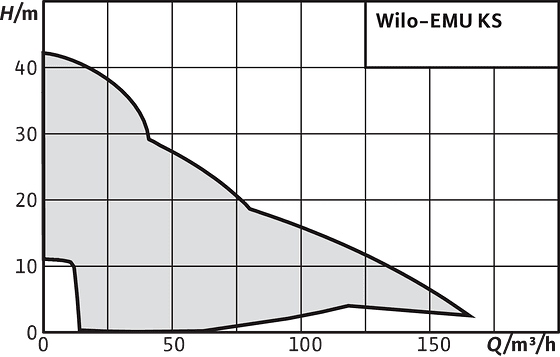 Special features/product advantages
Long service life
Heavy-duty design
Slurping operation possible
Suitable for continuous duty (S1)
Ready-to-plug
Design type
Submersible drainage pump
Equipment/function
Ready-to-plug
Thermal motor monitoring
Sheath current cooling (depending on type)
Connection cable detachable
Scope of delivery
Pump ready for connection with 10 m connecting cable (starting from KS 24, 20 m) and single-phase or three-phase current plug, Storz or GEKA solid coupling, 90° bend if necessary for implementation of vertical pressure outlet, installation and operating instructions.
Technical data
Mains connection: 1~230  V, 50 Hz or 3~400 V, 50 Hz
Protection class: IP 68
Max. submersion depth: 12.5 m
Fluid temperature: 3…40 °C
Cable length: 10 m/20 m
Free ball passage: 5…45 mm (depending on type)
Pressure port: G 1¼, G 2, G 2½, G 3, G 4 (depending on type)
Materials
Motor housing: aluminium or EN-GJL 250 (depending on type and version)
Pump housing: EN-GJL 250
Impeller: EN-GJL 250
Shaft: 1.4021
Sealing on motor side: mechanical seal in various material versions
Sealing on pump side: Mechanical seal SiC/SiC
Static gaskets: FPM
Description/construction
Submersible drainage pump as submersible monobloc unit for portable dry and wet well installation.
Hydraulics
The outlet on the pressure side is designed as a horizontal or vertical threaded connection. On models with a horizontal pressure connection, a 90° elbow is attached to make a vertical outlet possible. Open channel impellers with free ball passage of 5…45 mm are used as the impellers.
Motor
Surface-cooling or self-cooling motors in single or three-phase versions are used, depending on the type. The self-cooling motors are filled with oil; the surface-cooling motors have thermal motor monitoring and sheath current cooling. The Ex-rated units KS 5, KS 6 and KS 16 are equipped with a surface-cooled motor without sheath current cooling. All models can be used both immersed and non-immersed, in continuous duty. This also permits slurping operation.
A sealing chamber protects the motor from fluid ingress. The filling fluid used is potentially biodegradable and environmentally safe.
The cable is detachable, the cable length is 10 m or 20 m. The S version is equipped with float switches. All models are equipped with plugs. The DMS versions are equipped with a switchgear with integrated motor protection.
Seal
Sealing on the fluid side and on the motor side is achieved by a bidirectional mechanical seal.
Duty chart
EMU KS , 50 Hz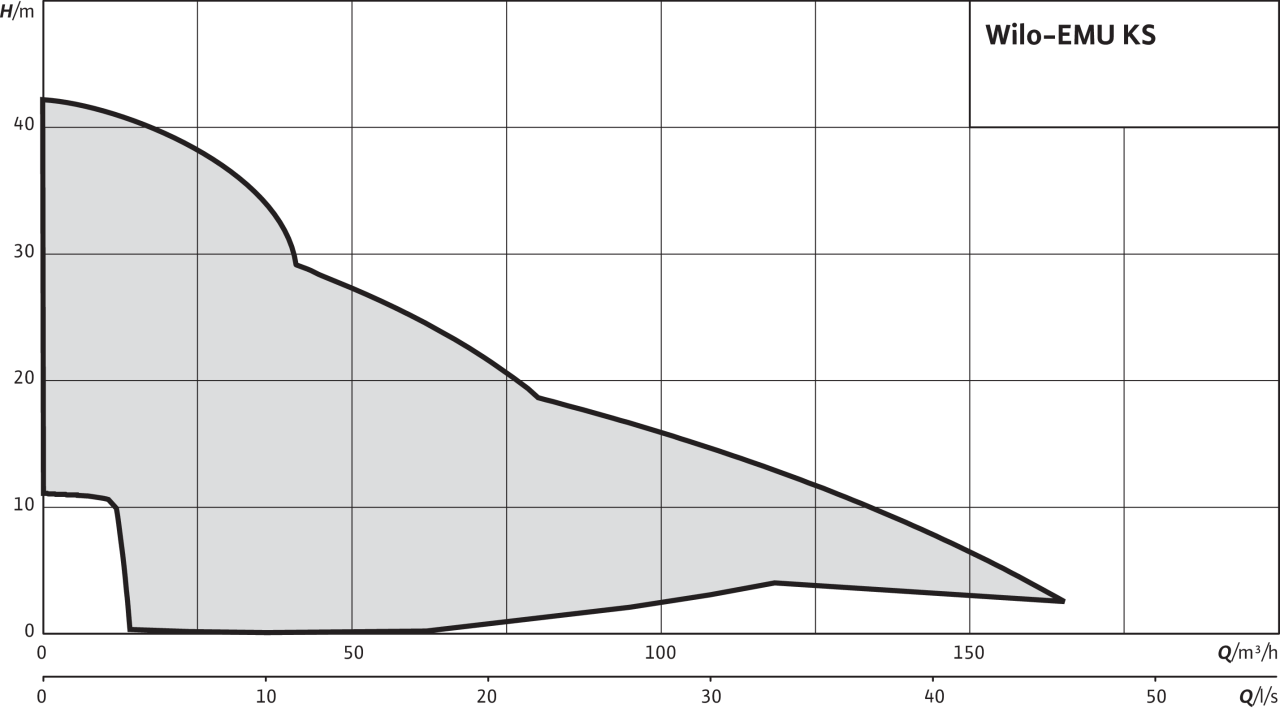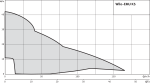 Downloads
Certification Booklet Wilo-EMU KS
| | |
| --- | --- |
| Article Number | 6080667 |
| Edition | 1606 |
| Version number | 01 |
| Page format | A4 |
| Number of pages | 8 |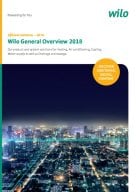 General overview 2018 International version
| | |
| --- | --- |
| Article Number | 2200591 |
| Edition | 2018 |
| Version number | 1 |
| Page format | 209.9 x 297.0 mm |
| Number of pages | 72 |