Wilo-EMU TR 50-2… – TR 120-1...
Wilo-EMU TR 50-2… – TR 120-1...
Series description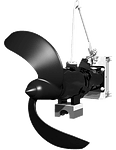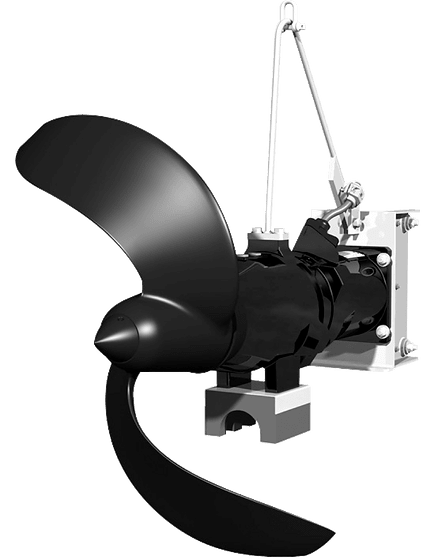 Special features/product advantages
Secure your processes.The planetary gear has large dimensions so that the mixing forces are absorbed efficiently.
Efficient energy usage.The innovative blade geometry ensures the best possible specific thrust coefficient. At the same time, this reduces your energy and operating costs.
Reliable operation.Clogging-free operation with backward-curved incoming flow edge.
Design type
Submersible mixer with single-stage planetary gear
Application
Generation of flow
Suspension of solid matter
Homogenization
Prevention of floating sludge layers
Equipment/function
Protection class IP X4D
Flexible installation via lowering device
Can be swivelled horizontally when installed with a lowering device
Can be freely placed in the basis when installing via a stand
Single-stage planetary gear
Scope of delivery
Submersible mixer with mounted propeller and cable
Cable length per customer request
Accessories per customer request
Operating and maintenance manual
Type key
| | |
| --- | --- |
| E.g.: | Wilo-EMU TRE 90-2.20-4/12 x |
| TR | Submersible mixer |
| E | High-efficiency motor in accordance with IE3/IE4 (derived from IEC 60034-30) |
| 90 | x 10 = nominal propeller diameter in mm |
| 2 | Model |
| 20 | x 10 = propeller speed in rpm |
| 4 | Number of poles |
| 12 | x 10 = stator length in mm |
| x | Propeller code for welded propellers, e.g. S20 (without = PUR propeller) |
Technical data
Mains connection: 3~400 V, 50 Hz
Submerged operating mode: S1
Protection class: IP 68
Max. fluid temperature: 40 °C
Single-stage planetary gear
Mechanical shaft seal with SiC/SiC pairing
Permanently lubricated roller bearings
Max. immersion depth: 20 m
Materials
Housing parts: EN-GJL-250
Propeller: PUR, stainless steel 1.4571 or PUR/GRP
Propeller hub: Stainless steel 1.4571
Screwed connections: Stainless steel 1.4301 or 1.4571
Seal bushing: Stainless steel 1.4571
Gear shaft: Stainless steel 1.4462
Description/construction
Propeller
2- or 3-bladed propeller with a nominal propeller diameter of 500 mm to 1200 mm. Clogging-free design made possible by backward-curved incoming flow edge.
Motor
Wilo-submersible motor of the T-series (surface-cooled motor) with standard connection for an easy and efficient adaptation of the motor power. The motor heat is given off directly to the fluid via the housing. The winding is equipped with a temperature monitor. Large-sized inclined (not with TR 80-1) and grooved ball bearings ensure long service life of the motor bearings.
TRE units are equipped with high-efficiency TE motors which meet the IE3/IE4 classification (derived from IEC 60034-30).
Seal
Sealing is achieved through the use of a 3-chamber system (pre-chamber, gear chamber and sealing chamber). The large-volume pre-chamber and sealing chamber collect leakage from the mechanical seal. If desired, the pre-chamber can be equipped with an external sealing chamber electrode. The sealing between the fluid and the pre-chamber, as well as between the gear and sealing chamber are realized by a corrosion-resistant and wear-proof mechanical seal made of solid silicon carbide material. The sealing between the pre-chamber and gear chamber as well as between the sealing chamber and motor are realised by radial sealing rings. A seal bushing ensures long-term corrosion-protected fit of the mechanical seal.
Gear
1-stage planetary gear with exchangeable transmissions. The gear bearings are dimensioned so that the resulting mixing forces are absorbed and are not transferred to the motor bearings.
Cable
The power cable is a type NSSHÖU cable for heavy mechanical loads. The power cable enters the motor housing through a water pressure-tight cable inlet with strain relief and bend protection. The individual wires as well as the cable sheath are additionally sealed to keep out fluids.