Wilo-Stratos PICO plus
Series description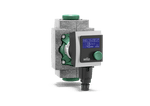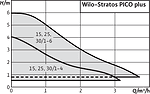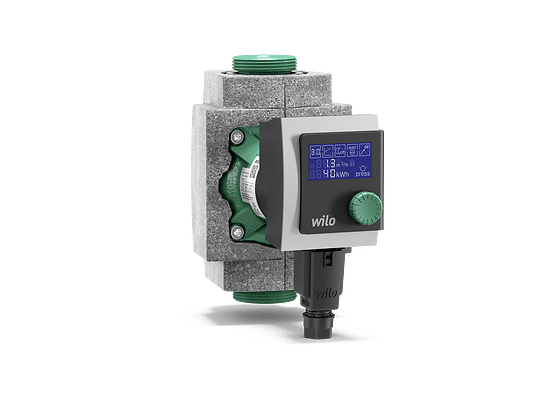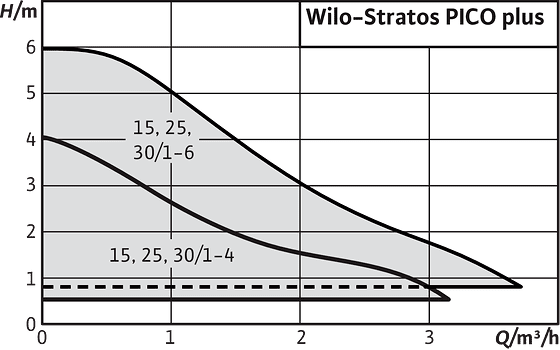 Special features/product advantages
Maximum energy efficiency thanks to the combination of EC motor technology, the new Wilo-Smart Balance App, Dynamic Adapt and precise setting options
High reliability due to self-protecting routines such as the automatic dry-running detection and automatic restart
Convenient hydronic balancing with the Wilo-Smart Balance App
Intuitive adjustment and maintenance via Green Button Technology for the activation of functions and operating modes on the LC display
Easy monitoring of the current electricity consumption or flow and the cumulative kWh
Simple tool-free electrical connection with the Wilo-Connector
Description
The perfect interplay of an EC motor, hydronic balancing via smartphone app, the proven Dynamic Adapt function and settings accuracy of 0.1 m means that the Wilo-Stratos PICO plus delivers maximum energy efficiency.
Intuitive operation and maintenance, supported by symbols on the LCD screen, as well as automatic protection features offer a high degree of operating comfort. The new Wilo-Smart Balance App makes hydronic balancing much more straightforward.
Design type
Glandless circulator with screwed connection, blocking-current proof EC motor and integrated electronic power control.
Application
All hot-water heating systems, air-conditioning applications, industrial circulation systems.
Equipment/function
Operating modes
Δ p-c for constant differential pressure
Δ p-v for variable differential pressure, combinable with the Dynamic Adapt control function
Compatible with the Wilo-Smart Balance App
Manual functions
Setting the operating mode
Setting of pump output (delivery head)
Setting automatic setback operation
Reset function for resetting the electricity meter
Reset function for resetting to factory settings
"Hold" function (key lock) for disabling the settings
Automatic functions
Infinitely variable power adjustment according to the operating mode
Automatic setback operation
Automatic venting function
Automatic dry-running detection
Automatic restart
Signal and display functions
Display of the current power consumption in W
Display of the current flow in m³/h
Display of the cumulative kilowatt hours in kWh
Display of fault messages (error codes)
Equipment
Wrench attachment point on pump body
Quick electrical connection with Wilo-Connector
Automatic venting
Blocking-current proof motor
Particle filter
Thermal insulation as standard for heating applications
Scope of delivery
Pump
Thermal insulation
Wilo-Connector
Seals
Installation and operating instructions
Type key
| | |
| --- | --- |
| Example: | Wilo-Stratos PICO plus 30/1-4 |
| Stratos PICOplus | High-efficiency pump (screw-end pump), electronically controlled |
| 30/ | Nominal connection diameter |
| 1-4 | Nominal delivery head range [m] |
| 130 | Port-to-port length |
| N | Stainless steel housing |
Technical data
Fluid temperature +2 °C to +110 °C
Mains connection 1~230 V, 50 Hz
Protection class IPX4D
Screwed connection Rp ½, Rp 1 and Rp 1¼
Max. operating pressure 10 bar
Materials
Pump housing: Cast iron (Stainless steel: Type …-N)
Thermal insulation: polypropylene
Shaft: Stainless steel
Bearing: carbon, metal impregnated
Impeller: Plastic
Duty chart
Wilo-Stratos PICO plus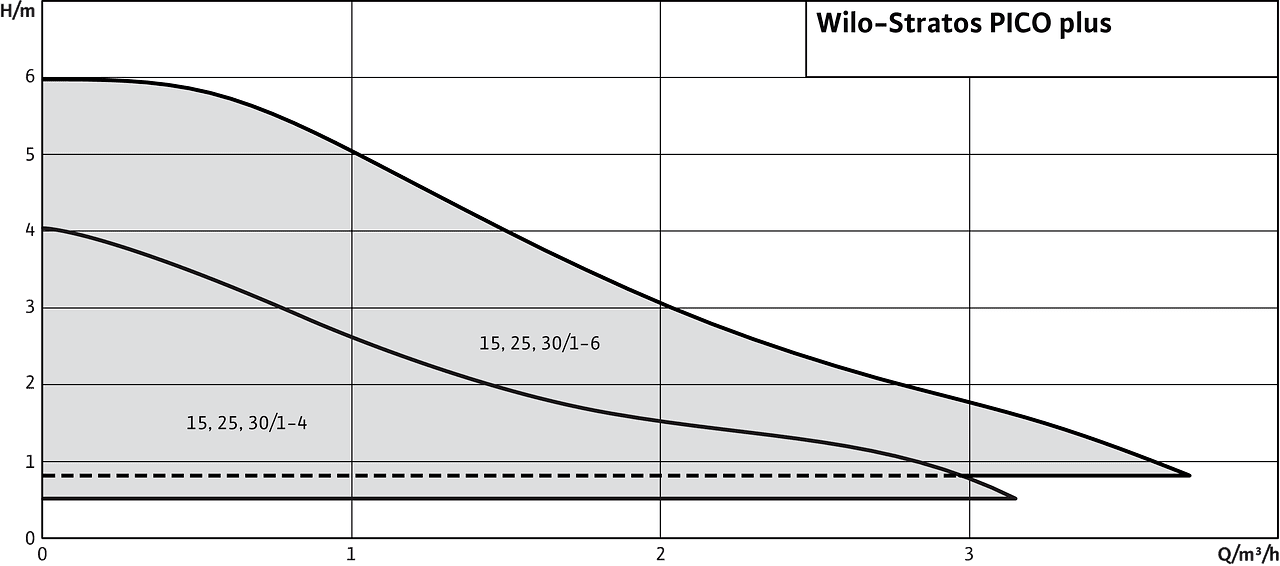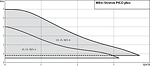 Downloads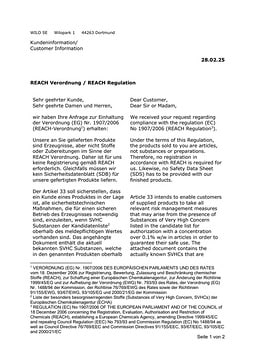 REACH Regulation
| | |
| --- | --- |
| Edition | 2018-10 |
| Page format | 209.9 x 296.7 mm |
| Number of pages | 4 |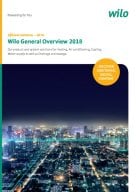 General overview 2018 International version
| | |
| --- | --- |
| Article Number | 2200591 |
| Edition | 2018 |
| Version number | 1 |
| Page format | 209.9 x 297.0 mm |
| Number of pages | 64 |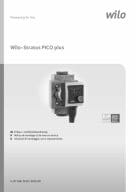 Wilo-Stratos PICO plus
| | |
| --- | --- |
| Article Number | 4217735 |
| Edition | 1704 |
| Version number | 01 |
| Page format | A4 |
| Number of pages | 72 |