Wilo-Rexa SUPRA-C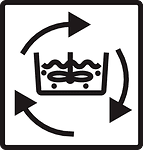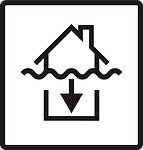 Transporting sewage economically
Wilo-Rexa SUPRA
Transporting sewage economically
Whether untreated sewage or pre-treated sewage – the submersible pumps of the Wilo-Rexa SUPRA-C series with single-channel hydraulics are developed for sewage pumping requirements in modern water management. The Wilo-Rexa SUPRA-C is ideally suited for this application due to its combination of clogging resistance and energy efficiency. In combination with the optionally available IE3 motors*, the Wilo-Rexa SUPRA-C offers very high efficiency and thus reduces operating costs.
With the optionally available Wilo-DDI, the Wilo-Rexa SUPRA-C can be directly integrated into the system control and monitoring via Ethernet.
---
Your advantages
Lower operating costs thanks to the high level of hydraulic efficiency (up to 80 %) and optional IE3 motor technology (based on IEC 60034-30-1)
High operational reliability as the pump has a non-clog hydraulic design
Simple integration into the system control and monitoring of the pump with the optional Wilo-DDI
Long service life in abrasive and corrosive fluids thanks to various Ceram coatings
Customised solutions thanks to extensive configuration options
---
Design
Submersible sewage pump with and without active cooling system for continuous duty in the stationary and portable wet well installation, as well as for stationary dry well installation.
Application
Pumping of
Untreated sewage with long-fibre components
Sewage containing faeces
Process water
Wastewater
Equipment/function
Heavy-duty version made of grey cast iron
Surface-cooled motor with sealing chamber
Self-cooling motor with sealing chamber and active cooling system
Motor-dependent monitoring devices:

Winding temperature using bimetallic strip or PTC sensor
Moisture monitoring in the sealing chamber and motor/terminal room
Leakage chamber monitoring
Typekey
Example:

Wilo-Rexa SUPRA-C20-544A + FKT 20.2M-4/33GEx-E3

Hydraulics:

SUPRA-C20-544A

SUPRA

Submersible sewage pump

C

Single-channel impeller

20

x10 = pressure connection nominal diameter, e.g. DN 100

54

Performance indicator

4

Characteristic curve number

A

Material version (A = standard)

Motor:

FKT 20.2M-4/33GEx-E3

FK

Motor type:

T = surface-cooled motor without cooling system
FK, FKT = self-cooling motor with active cooling system

20.2M

Size

4

Number of poles

33

x10 = package length in mm

G

Seal version:

H = rotary shaft seal/mechanical seal
G = two separate mechanical seals
K = block seal cartridge with two mechanical seals

Ex

Ex-rated

E3

IE-3Motor
Technical data
Mains connection: 3~400 V, 50 Hz
Submerged operating mode: S1
Non-immersed operating mode: S1 or S2
Protection class: IP68
Insulation class: H
Fluid temperature: 3…40 °C, higher temperatures on request
Free ball passage of 45...130 mm
Max. immersion depth: 20 m
Materials
Housing components: EN-GJL or EN-GJS
Impeller: EN-GJL or EN-GJS
Static gaskets: NBR or FPM
Fluid-side seal: Mechanical seal made of SiC/SiC
Seal on the motor side:

Rotary shaft seal NBR
Mechanical seal made of SiC/SiC or carbon ceramic

Shaft end: Stainless steel 1.4021
Construction
Submersible sewage pump as submersible monobloc unit for stationary wet well and dry well installation as well as portable wet well installation
Hydraulics
The outlet on the pressure side is designed as horizontal flange connection. The maximum possible amount of dry matter is 8 %. Single-channel impellers are used.
Motor
Efficient motor technology for surface-cooled and self-cooling motors are available.
Surface-cooled motors (T motor) do not have a cooling system of their own and emit their heat directly to the surrounding fluid via the housing parts. The motors can therefore be used in immersed state for continuous duty. Depending on their size, they can also be used in non-immersed state for short-time duty.
The self-cooling motors (FK, FKT motors) have an active cooling system and transfer their waste heat to the fluid being pumped by means of an integrated heat exchanger. Therefore, these motors are suitable for continuous duty in immersed and non-immersed condition, and therefore also for dry well installation.
All motors have a sealing chamber that protects the motor from fluid ingress. It can be accessed from the outside and can optionally be monitored with a rod electrode. All filling fluids used are potentially biodegradable and environmentally safe.
The connection cable has bare cable ends and the length is customer specific. The cable inlet on T and FKT motors is longitudinally watertight.
Seal
Fluid-side and motor-side sealing is possible in the following versions depending on the motor type:
Version H: Mechanical seal for the fluid side, rotary shaft seal for the motor side
Version G: Two independently-acting mechanical seals
Version K: Block seal cartridge with two independently acting mechanical seals
High efficiency motors
In addition to the standard motors, high-efficiency motors with IE3 classification (in accordance with IEC 60034-30) are also available. As these have the same basis as the standard motors, they have the same features and functions. This means that the same hydraulic systems are also available.
Ex rating
The motors are available with Ex rating in accordance with ATEX and FM.
Scope of delivery
Submersible sewage pump
Connection cable with bare cable end
Fitted accessories
Operating and maintenance manual