Wilo-Stratos MAXO-Z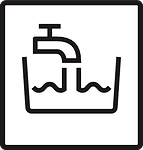 Superior intelligence, unparalleled quality.
Wilo-Stratos MAXO-Z
Superior intelligence, unparalleled quality.
The Wilo-Stratos MAXO-Z has specifically been developed for drinking water applications and combines the innovative characteristics of the Wilo-Stratos MAXO with a stainless steel housing. The durable and hygienic material sets it apart from other domestic hot water circulators on the market.
---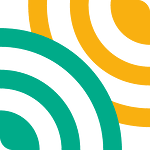 ---
Your advantages
Intuitive operation by application-guided settings with the Setup Guide plus the combination of a new display and operating button using the Green Button Technology
Highest standard of drinking water hygiene and energy efficiency with the new, intelligent T-const. control function.
Optimum hygiene support thanks to the detection of thermal disinfection
Latest communication interfaces (e.g. Bluetooth) for connecting to mobile terminal devices and direct pump networking using Wilo Net for multiple pump control
Maximum convenience in electrical installation thanks to a clearly arranged and spacious terminal room and the optimised Wilo-Connector
Wilo-Stratos MAXO-Z
---
Design
Smart glandless circulator with screwed connection or flange connection, EC motor with integrated electronic power adjustment
Application
Domestic hot water circulation systems of all kinds, hot-water heating systems of all kinds, air-conditioning, closed cooling circuits, industrial circulation systems
Equipment/function
Fields of application
The pump facilitates an operation with highest system efficiency via precise setting of the control mode for the system-specific application (e.g. radiator, underfloor heating, ceiling cooling).
Heating
Radiator
Underfloor heating
Ceiling heating
Fan heater
Hydraulic shunt
Heat exchanger
Cooling
Ceiling cooling
Underfloor cooling
Air-Conditioning devices
Hydraulic shunt
Heat exchanger
Heating and cooling combined
The following control modes are available depending on the selected application:
Control modes
Constant speed (control mode)
Δp-c for constant differential pressure
Δp-v for variable differential pressure
Dynamic Adapt plus for continuous (dynamic) adjustment of the delivery rate to the current requirement
T-const. for constant temperature regulation
ΔT for differential temperature control
Constant Q for constant volume flow control
Multi-Flow Adaptation: Total volume flow-determination through the feeder pump for the needs-based supply of secondary pumps in the heating circuit distributors
User-defined PID controller
Optional functions
Q-limitmax. for limiting the maximum volume flow
Q-limitmin. for limiting the minimum volume flow
No-Flow Stop (zero-flow-deactivation)
Automatic setback operation
Index circuit evaluator (Δp-c control with external actual value sensor)
Thermal disinfection detection
Variable pitch of Δp-v pump curve
Manual settings
Selection of the field of application through the Setup Guide
Setting the related operating parameters
Nominal duty point: direct input of calculated duty point at Δp-v
Display status and history (volume flow, temperature, electric consumption, delivery head, fault display, diagnosis display)
Setting and resetting the energy meters (heating and cooling)
Pump venting function
Key lock for disabling the settings
Function for resetting the factory setting or the saved parameters
Configuring/parameterising the analogue inputs
Configuring/parameterising the binary inputs
Configuring/parameterising the relay outputs
Automatic functions
Power adjustment according to requirements for energy-efficient operation depending on the operating mode
Automatic setback operation
Automatic deactivation at zero-flow-detection (No-Flow Stop)
Automatic deblocking function
Soft start
Automatic troubleshooting routines (automatic restart)
Automatic switchover heating/cooling mode
Full motor protection with integrated trip electronics
External control inputs and their functions
2x analogue input:
Signal types: 0 – 10 V, 2 – 10 V, 0 – 20 mA, 4 – 20 mA, PT1000
Applications: Remote setpoint adjustment for every operating mode, sensor inputs for temperature, differential pressure or free sensor in user-defined PID-operating mode
2x digital input:
For potential-free control outputs or switch
Parametrizable functions:

ext. OFF
ext. MIN
ext. MAX
MANUAL (BMS-OFF)
Key lock
Switchover heating/cooling mode
Wilo Net for double pump management of 2 single pumps, communication of several pumps with each other and pump-remote adjustment
Signal and display functions
Display status operation display:

Setpoint
Actual delivery head
Actual volume flow
Heat and cooling energy meter
Electric consumption
Temperatures

Status display LED: Faultless operation (green LED), pump communication (blue LED)
Display status diagnosis display (display colour red):

Error codes and error description in full text
Remedial measures

Collective fault signal SSM (potential-free changeover contact)
Collective run signal SBM (potential-free normally open contact)
Data exchange
Bluetooth interface for wireless data exchange and remote operation of the pump using a smartphone or tablet.
Serial digital interface Modbus RTU for connecting building automation (BA) via RS485 bus system (possible with Wilo-CIF module Modbus RTU).
Serial digital interface BACnet MS/TP for connecting building automation (BA) via RS485 bus system (possible with Wilo-CIF module BACnet MS/TP).
Serial digital interface CANopen for connecting building automation (BA) via bus system CANopen (possible with Wilo-CIF module CANopen).
Serial digital interface LON TP/FT-10 for connecting building automation (BA) via LONWorks bus system (possible with Wilo-CIF module LON TP/FT-10).
Serial digital interface PLR for connecting BA via company-specific coupling module (possible with Wilo-CIF module PLR).
Equipment
For flange-end pumps: Flange versions

Standard version for DN 32 to DN 65 pumps: PN 6/10 combination flange (PN 16 flange according to EN 1092-2) for PN 6 and PN 16 counter flanges
Standard version for DN 80/DN 100 pumps: PN 6 flange (designed for PN 16 according to EN 1092-2) for PN 6 counter flange
Special version for DN 32 to DN 100 pumps: PN 16 flange (according to EN 1092-2) for PN 16 counter flange

Various integrated communication interfaces and optionally usable CIF-module plug-in position
5 cable inlets for connecting the communication interfaces
Bluetooth interface
High resolution graphic display with Green Button and 2 additional buttons
User-friendly terminal room
Integrated volume flow and temperature sensor
Thermal insulation as standard for heating applications
Quick electrical connection with optimised Wilo-Connector for the power supply
Scope of delivery
Pump
Optimised Wilo-Connector
2x threaded cable connection M16 x 1.5
Washers for flange screws (for nominal connection diameters DN 32 - DN 65)
Including gaskets for threaded connection
Thermal insulation
Installation and operating instructions
Typekey
| | |
| --- | --- |
| Example: | Wilo-Stratos MAXO-Z 40/0.5-8 |
| Stratos MAXO | High-efficiency pump (screw-end or flange-end pump), electronically controlled |
| Z | Single pump for domestic hot water circulation |
| 40/ | Nominal connection diameter |
| 0.5-8 | Nominal delivery head range [m] |
Technical data
Permissible temperature range

Drinking water up to 3.57 mmol/l (20 °dH): 0 °C to +80 °C.
Heating water: -10 °C to +110 °C.

Mains connection 1~230 V, 50/60 Hz
Protection class IPX4D
Screwed connection or flange connection (depending on type) Rp 1 to DN 65
Max. operating pressure of standard version: 6/10 bar (special version: 16 bar)
Max. volume flow Q: 46 m³/h
Max. delivery head H: 12 m
Materials
Bearing: Carbon-graphite
Impeller: PPS-GF40
Pump housing: Stainless steel
Shaft: 1.4122, DLC-coated
Construction
Smart glandless circulator with EC motor and integrated electronic power adjustment
Green Button Technology and graphic display
Motor protection with trip electronics
Plug connection for functional extension with optional CIF-module for building automation (BA)
Impeller with three-dimensionally curved blades and plastic sealing tube made of carbon fibre composite material