Wilo-DrainLift Box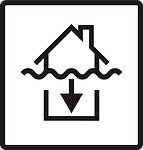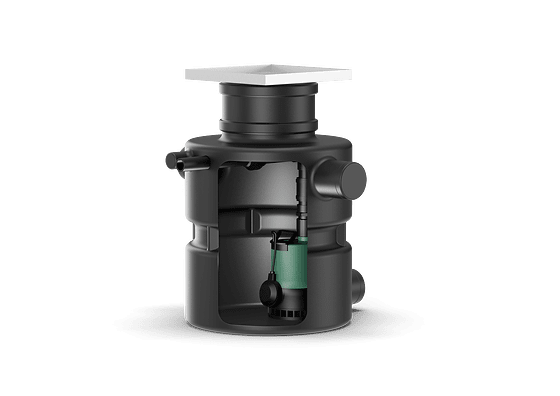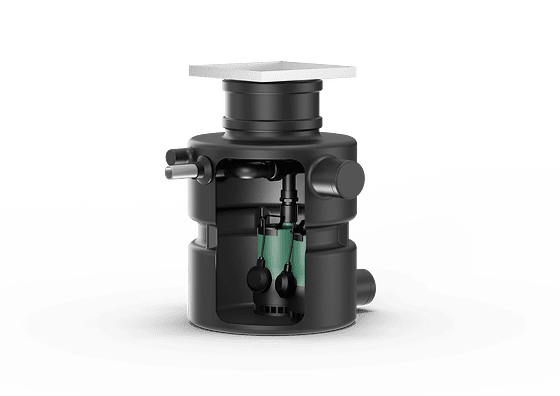 Wilo-DrainLift Box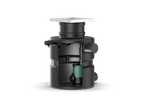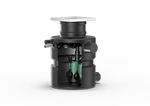 Your advantages
Easy to install due to integrated pump and non-return valve
The large tank volume ensures a low number of switching processes
Easy maintenance
Stainless steel tile frame with trap
Wilo-DrainLift Box
---
Construction
Small sewage lifting unit for concealed floor installation
Application
Pumping of sewage without faeces (according to DIN EN 12050-2) that cannot be piped to the sewer system through the use of natural falls.
Equipment/function
Ready-to-plug
Plastic tank with already mounted drainage pump, pressure pipe and integrated non-return valve
Thermal motor monitoring
Level control with float switch
Scope of delivery
Lifting unit for concealed floor installation with complete pipework, non-return valve and pre-installed pump
Standard version und 'D' version with shockproof plug
'DS' version incl. switchgear and connection cable with bare ends
Tank cover with tile frame and floor drain
Shell cover
O-ring to seal shell cover and as anti-syphon trap
Pressure hose (inside diameter: 40 mm) incl. hose clips
Installation and operating instructions
Type key
| | |
| --- | --- |
| Example: | Wilo-DrainLift Box 32/8 |
| Box | Wastewater lifting unit (concealed floor installation) |
| 32 | Nominal diameter of the discharge port (DN 32, Ø 40) |
| 8 | Max. delivery head [m] |
Technical data
Mains connection 1~230 V, 50 Hz
Mains connection cable 10 m (5 m with 40/10), with shock-proof plug
Operating mode S3-25%
Fluid temperature max. 35 °C, with 32/8 and 32/11 for short periods (3 min) 60 °C
Pressure port Ø 40 mm
Inlet connection 100 mm
Ventilation connection 100 mm
Protection class: IP68
Gross tank volume 113 l
Switching volume 24-29 l
Materials
Concealed floor tank: PE plastic
Motor: Stainless steel
Hydraulics housing: PP-GF30 plastic with box 32…, cast iron EN-GJL--200 with box 40
Description/construction
Automatically switching lifting unit with built-in submersible pump and non-return valve. Ready for installation in concealed floor structures. Flexible due to two inlet possibilities in DN 100.
General overview (Documents)
General overview 2021 International version
| | |
| --- | --- |
| Edition | 2020 |
| Page format | 209.9 x 297.0 mm |
| Number of pages | 74 |
PDF (10 MB)
---
Certification booklet
Wilo-DrainLift Box
| | |
| --- | --- |
| Article Number | 2546522 |
| Edition | 2020-06 |
| Page format | 209.9 x 297.0 mm |
| Number of pages | 44 |
PDF (3 MB)
---
Certificate REACH (Documents)