Wilo-Varios PICO-STG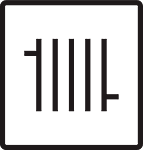 The most versatile replacement pump of all time.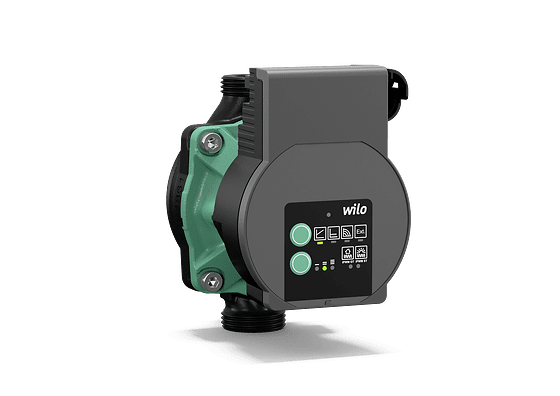 Wilo-Varios PICO-STG
The most versatile replacement pump of all time.
The Wilo-Varios PICO-STG is the universal replacement solution in the heating, air conditioning and cooling sector for residential dwellings, as well as for solar and geothermal installations. It offers either standard mode or external control mode, and the settings of the pump it replaces can be easily imported using the Sync assistant. Its compact construction and the adoption of characteristic curves from the old pump with the new synchronisation function make installation and commissioning particularly easy. And with the Green Button Technology the operability is highly convenient.
---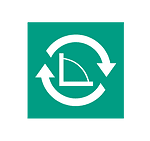 ---
Your advantages
The most compatible replacement solution for all applications, including solar and geothermal energy, thanks to compact design, innovative control modes (such as iPWM) and the Sync assistant in the Wilo-Assistant app
Maximum operating convenience thanks to its LED display and Green Button Technology featuring a button for control mode and a button for setting the pump
Easy installation owing to a compact design, adjustable electrical connections and maintenance functions such as venting
Maximum operational reliability based on proven technology
---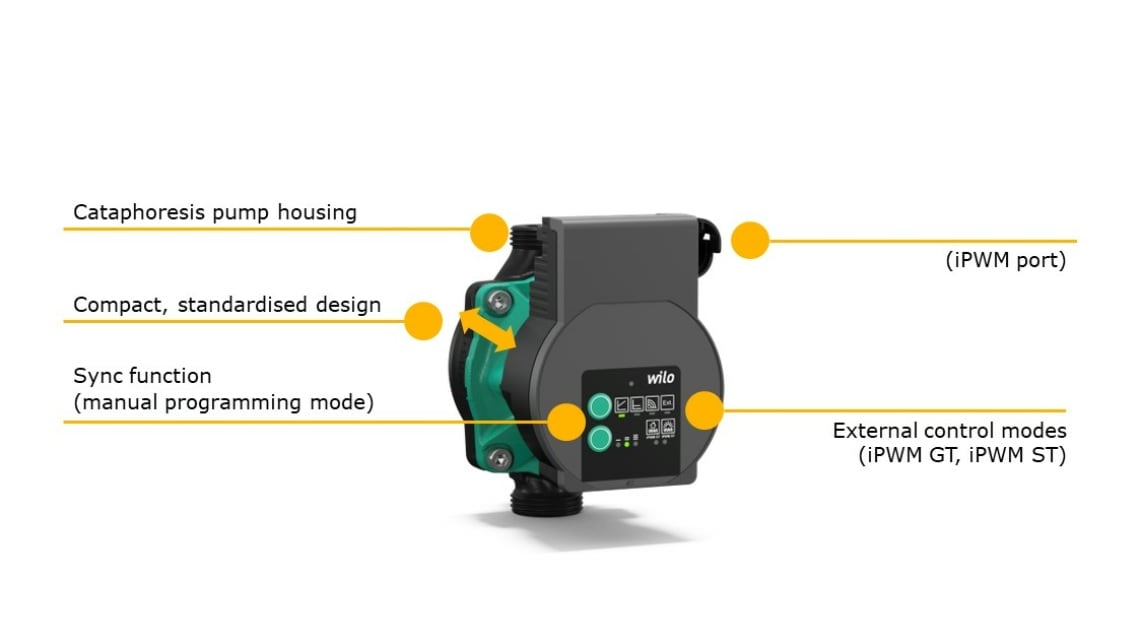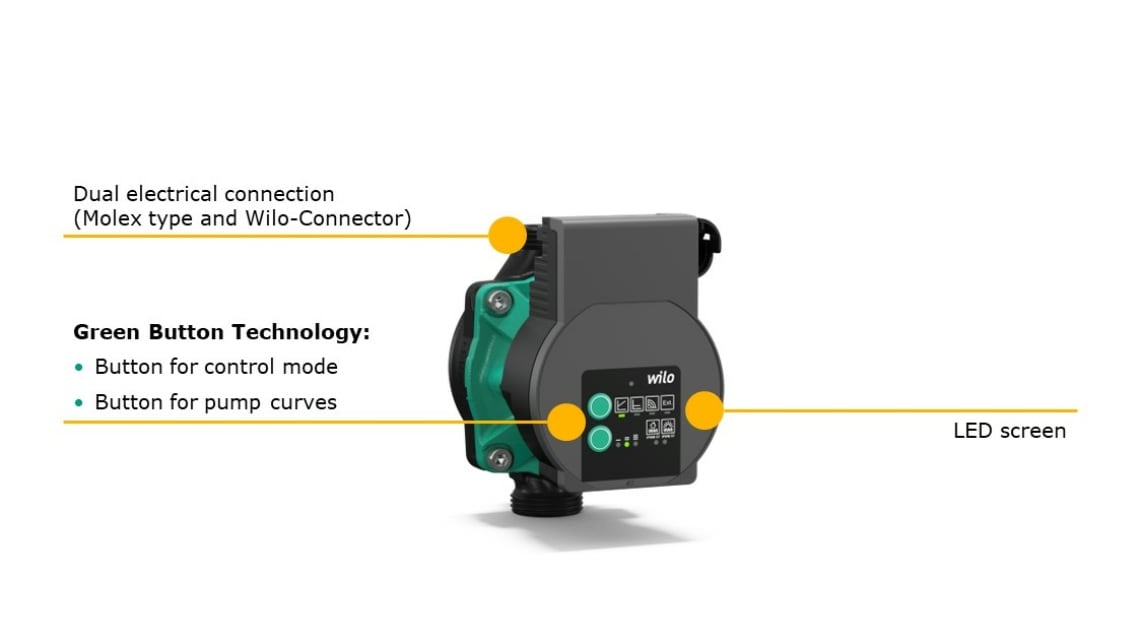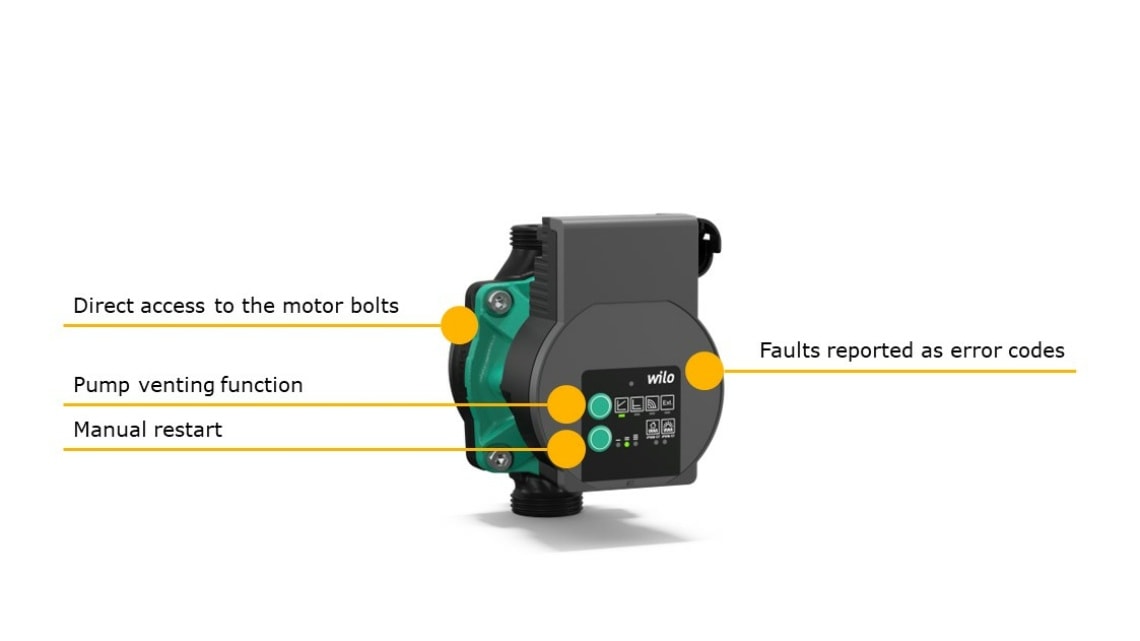 The Wilo-Varios PICO-STG Sync function:
The Wilo-Varios PICO-STG includes a variety of Wilo pumps and their individual pump curves. The pump curve of the Wilo pump to be replaced can be reproduced by the Sync function using the Sync function Assistant here or in the Wilo-Wilo-Assistant App.
As today with Yonos PICO or Stratos PICO, Varios PICO-STG can be of course used also as replacement pump for comparable products from competition.
But only when replacing Wilo-pumps, the additional feature "Sync function" can be used to increase compatibility.
These includes the stand alone pumps Wilo-Star RS, Wilo-Star STG, Wilo-Stratos ECO, Wilo-Yonos PICO, Wilo Yonos PICO-STG Wilo-Stratos PICO and the integrated pumps Wilo-RS, Wilo-Yonos PARA, Wilo-Yonos PARA RKC, Wilo-Yonos PARA RKA and Wilo-Yonos PARA PWM.
In doubt please refer to the product list in the Sync function tool.

Only 3 Steps necessary with the Sync Function Assistant:
1) Check if your old Wilo-pump curves are included in Sync function database.
2) Follow the guided instructions of the Sync Function Assistant step by step.
3) If the programming is complete please to not forget to set the pump correctly and select the desired characteristic curve in operating mode.
Use the Sync function assistant also for your mobile devices.
The "Wilo Assistant" makes the entire world of high-efficiency pump technology available on smartphones and tablets for sanitation, heating and air-conditioning specialists and specialist consultants of technical building equipment.
The free "Wilo Assistant" app is an easy-to-use mobile application and offers support in designing, customer consultation and installation. It also delivers a wealth of strong sales arguments for energy-efficient, economical and environmentally friendly pump technology for heating, air conditioning and domestic hot-water circulation.
Download the Wilo-Assistant as an app version on your mobile phone!
Download on the App Store (iOS)
Android App on Google play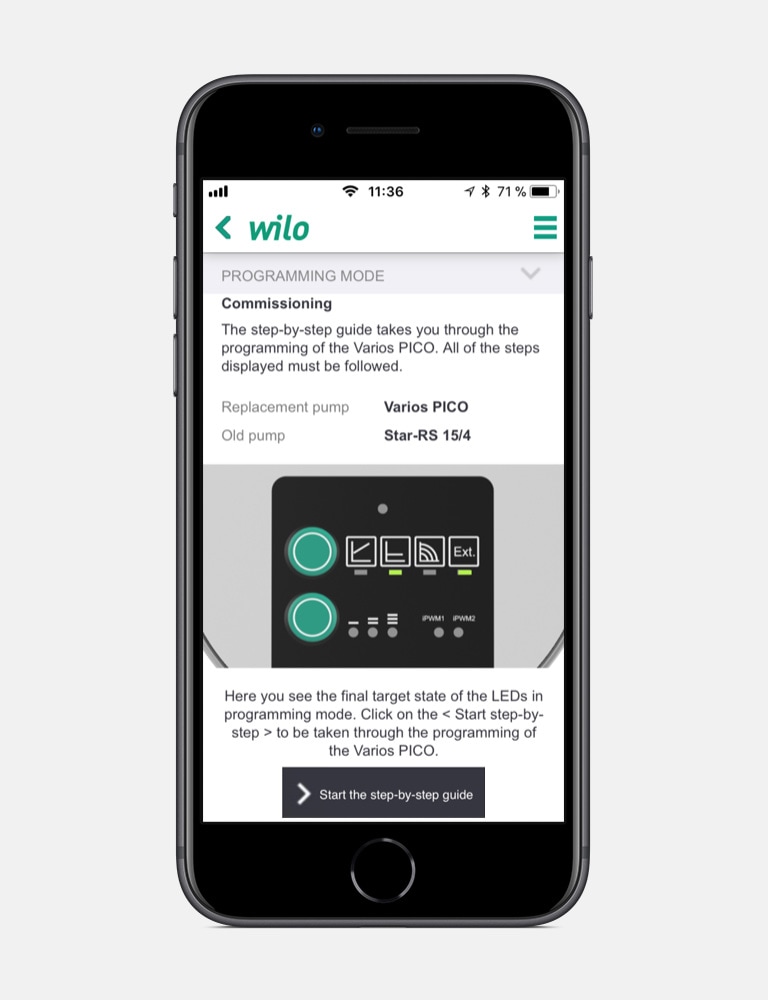 FAQ
Am I obliged to use the Sync function to make the pump work?
No, Varios PICO-STG is delivered as a normal pump with its own curves. Sync function can be used if you wish to increase compatibility, but it is not an obligation.
I cannot find the product I want to replace in the Sync function list. What should I do?
You should contact the appliance manufacturer in case it is an integrated pump (e.g. inside a boiler). In other cases, please refer to the Wilo replacement guide.
Can I use the Sync function for pumps from competitors?
No, Sync function data includes only Wilo pumps. But Varios PICO-STG can be used to replace pumps from competitors without any problem.
Is the PWM cable included in the scope of delivery?
No, the iPWM cable is an accessory.
I have thrown the electrical connection cable with the box, what should I do?
The electrical connection cable exists as spare part, please ask Wilo or your wholesaler.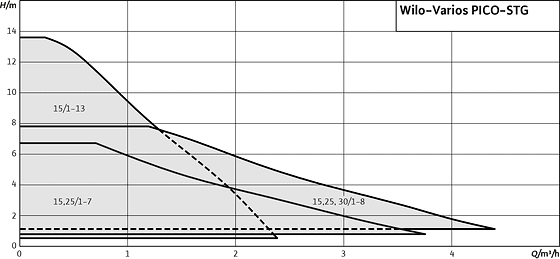 Wilo-Varios PICO-STG
---
Design
Glandless circulator with screwed connection, blocking-current proof EC motor and integrated electronic power control.
Application
All hot-water heating systems, air-conditioning applications, industrial circulation systems, primary circuits of solar and geothermal systems.
Equipment/function
Operating modes
Constant differential pressure (3 pre-defined characteristic curves)
Variable differential pressure (3 pre-defined characteristic curves)
Constant speed (3 speed stages)
External control by iPWM signal

iPWM GT (heating/geothermal energy, not for Varios PICO-STG .../1-13)
iPWM ST (Solar)
Manual functions
Setting the operating mode in accordance with the application
Setting of pump output (curve)
Setting the constant speed
Activation of sync function and LED coding
Pump venting function
Manual restart
Automatic functions
Signal and display functions
Display of selected control mode
Display of selected stage of control mode or iPWM type
Display of activated sync function and LED coding
Status display of the manual restart or pump venting function
Operation and fault display
Equipment
Cataphoretically-coated pump housing
Wrench attachment point on pump body
Electrical connection cable with 3-pole pump plug and Wilo-Connector
iPWM connection
Pump venting function
Manual restart
Blocking-current proof motor
Particle filter
Typekey
| | |
| --- | --- |
| Example: | Wilo-Varios PICO-STG 25/1-8-130 |
| Varios PICO | High-efficiency pump (screw-end pump), electronically controlled |
| -STG | Compatible with heating, solar and geothermal application |
| 25/ | Nominal connection diameter |
| 1-8 | Nominal delivery head range [m] |
| 130 | Port-to-port length |
Technical data
Fluid temperature: -20 °C to +110 °C
Mains connection: 1~230 V, 50 Hz
Protection class: IPX4D
Screwed connection: Rp ½, Rp 1 and Rp 1¼
Max. operating pressure: 10 bar
Materials
Pump housing: Grey cast iron (EN-GJL-200)
Impeller: Plastic (PP - 40% GF)
Pump shaft: Stainless steel
Bearing: carbon, metal impregnated
Delivery state
Pump
Cable with 3-pole pump plug and Wilo-Connector connection
Wilo-Connector
Gaskets
Installation and operating instructions
Installation and operating instructions
---
General overview (Documents)
---
Certificate REACH (Documents)