Tillbaka till översikten
12.10.2017
Wilo Group ushered in the next stage of its development project "Wilo-Campus Dortmund" at the company's headquarters by an ultra-modern "smart factory" in Dortmund, Germany.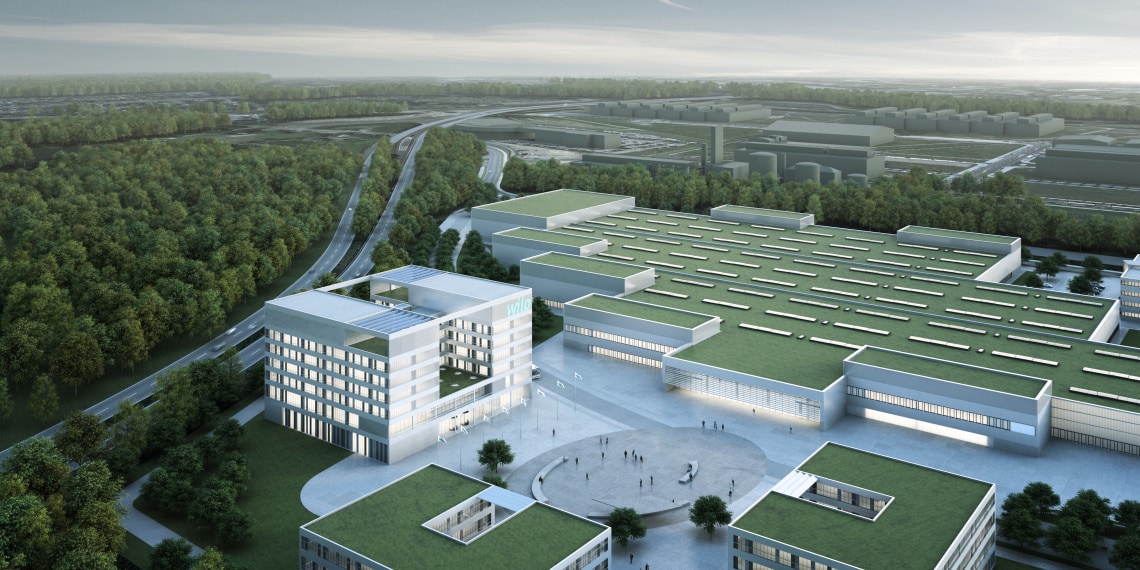 Earlier this year during the "ground breaking ceremony" - CEO Oliver Hermes expanded on the topic and pointed to the company's digitalisation strategy: "Being a leader in innovation and a 'digital pioneer', Wilo sets new standards. We have deliberately introduced the term 'digital pioneer' to emphasise our aspiration to be at the forefront of the digital age," the CEO explained. This concerns the product level, optimised production and sales processes as well as new business models.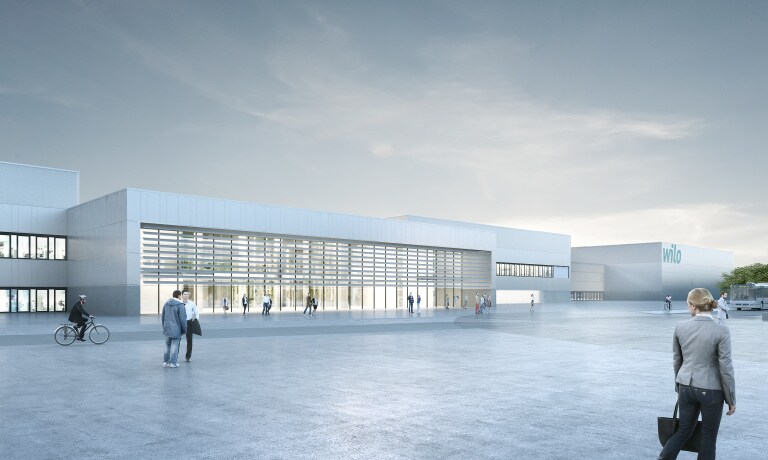 Huvudentré till Wilo's huvudkontor i Dortmund
The global leader for pumps and pump systems invested far more than 100 million euros into the complete redesign of its headquarters in Dortmund. The smart factory, a number of functional buildings and an ultra-modern office building, which will shape the urban landscape of southern Dortmund with its architecture, will be constructed on a plot of 194,000 square metres, which is the size of around 26 football fields. Completion of the entire campus is scheduled for 2022, with the smart factory already commencing operations in early 2019.
The realisation of these plans requires a joint effort over the next three years and also presupposes a significant degree of trust advanced by the company's employees.