Wilo-Drain TC 40
Series description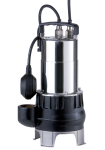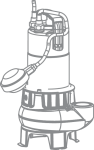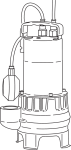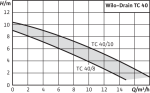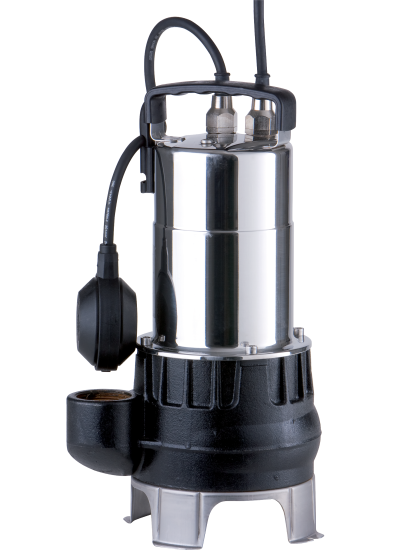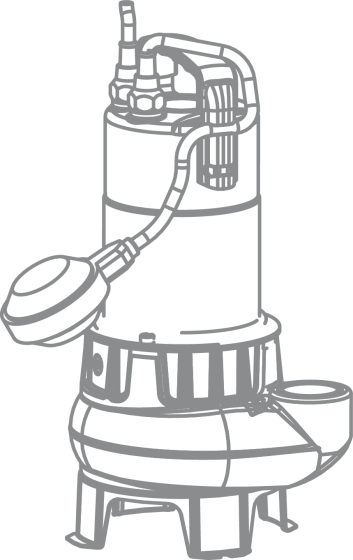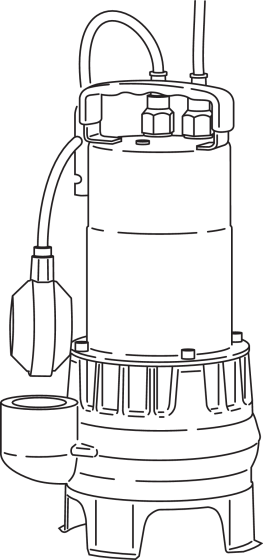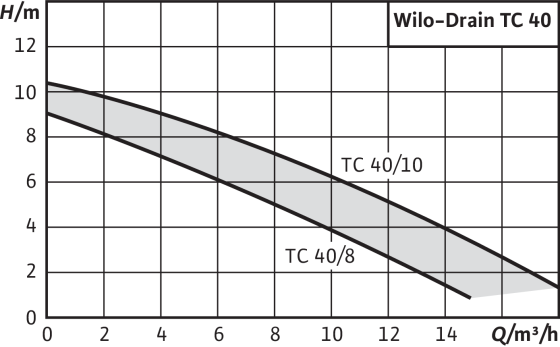 Your advantages
Easy operation due to the attached float switch
Integrated pump support foot for easy installation
Impeller made of plastic
Lightweight
Construction
Submersible sewage pump for intermittent operation for stationary and portable wet well installation.
Application
Pumping of
Sewage not containing faeces
Wastewater
Equipment/function
Ready-to-plug
Including float switch
Thermal motor monitoring
Scope of delivery
Pump ready for connection with 5 m connection cable and shockproof plug
With attached float switch
Installation and operating instructions
Type key
| | |
| --- | --- |
| E.g.: | Wilo-Drain TC 40/10 |
| T | Submersible pump |
| C | Hydraulic housing made of cast iron |
| 40 | Nominal diameter [mm] |
| 10 | Max. delivery head [m] |
Technical data
Mains connection: 1~230 V, 50 Hz
Submerged operating mode: S1 or S3 25%
Non-immersed operating mode: S3 25 %
Protection class: IP68
Insulation class: F
Thermal winding monitoring
Max. fluid temperature: 3 - 40 °C
Cable length: 5 m
Free ball passage: 40 mm
Max. immersion depth: 2 m
Materials
Pump housing: EN-GJL-200
Pedestal: Stainless steel
Impeller: PA 30GF
Shaft: Stainless steel 1.4005
Mechanical seal on pump side: Carbon/ceramic
Shaft seal on motor side: NBR
Static gasket: NBR
Motor housing: Stainless steel 1.4308
Description/construction
Submersible sewage pump as submersible monobloc unit for stationary and portable wet well installation.
Hydraulics
The outlet on the pressure side is designed as vertical threaded connection Rp 1½. Vortex impeller are used as the impeller shapes.
Motor
The oil-filled motors give off heat directly to the pumped fluid via an integrated heat exchanger. As a result, these motors can be used in immersed state for permanent and intermittent operation. In non-immersed state, these motors can be used for intermittent operation.
A sealing chamber protects the motor from fluid ingress. The filling fluid used is potentially biodegradable and environmentally safe.
The motor cable and float switch can be detached and replaced.
Seal
Sealing on the fluid side is achieved by a bidirectional mechanical seal, while sealing on the motor side is achieved by a rotary shaft seal.
Duty chart
Wilo-Drain TC 40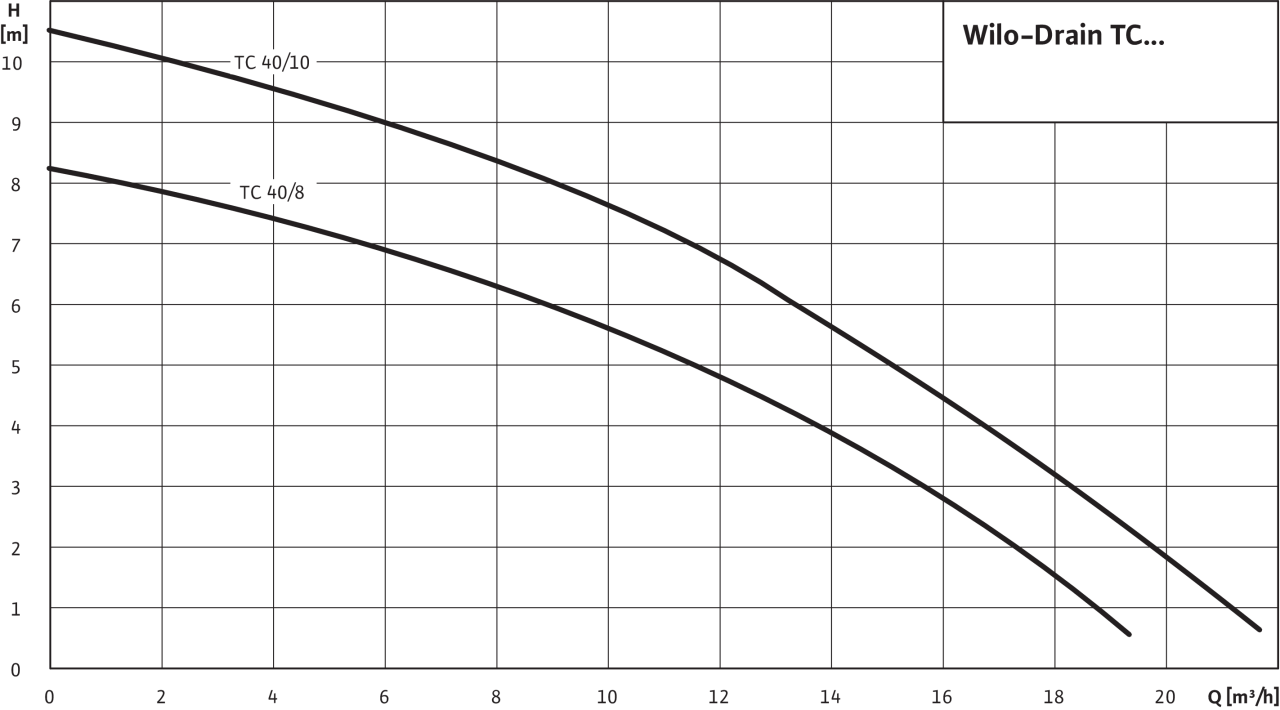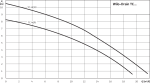 Downloads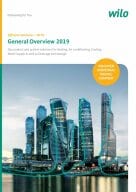 General overview 2019 International version
| | |
| --- | --- |
| Article Number | 2200591 |
| Edition | 2018 |
| Version number | 1 |
| Page format | 209.9 x 297.0 mm |
| Number of pages | 74 |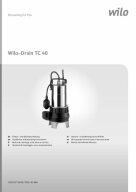 Wilo-Drain TC 40
| | |
| --- | --- |
| Article Number | 2028957 |
| Edition | 2018-09 |
| Version number | 06 |
| Page format | 209.9 x 297.0 mm |
| Number of pages | 52 |