Pioneering for You
Wilo solutions – our driver is innovative product solutions
"Pioneering for You". This is the driver behind everything we do. This driver leads us to developing a wide variety of intelligent pumps and systems to make our users' everyday lives simply more pleasant. Our energy-efficient solutions are suitable for residential, public and commercial properties. Wilo delivers individual solutions and highly efficient technology for applications in heating, air conditioning, cooling and domestic hot water, as well as water supply and wastewater utility.
Find out more
In addition to this, we also offer you innovative all-round support including comprehensive services. This begins with project consultation during the concept phase of new projects, integration into higher-level systems, proactive pump replacement, financing, helping with commissioning, product testing, subsequent maintenance using our Wilo factory customer service right through to product-specific seminars.
Find out more
Wilo-Stratos MAXO – integrating products thanks to smart networking
The linking to mobile devices and direct pump networking are becoming increasingly more important. Wilo-Stratos MAXO defines a new category of pump: outstandingly easy to use and simple to connect. The high connectivity enables the smart networking of your pumps and pump systems and gives you a mobile overview of installation sites and operating conditions.
Find out more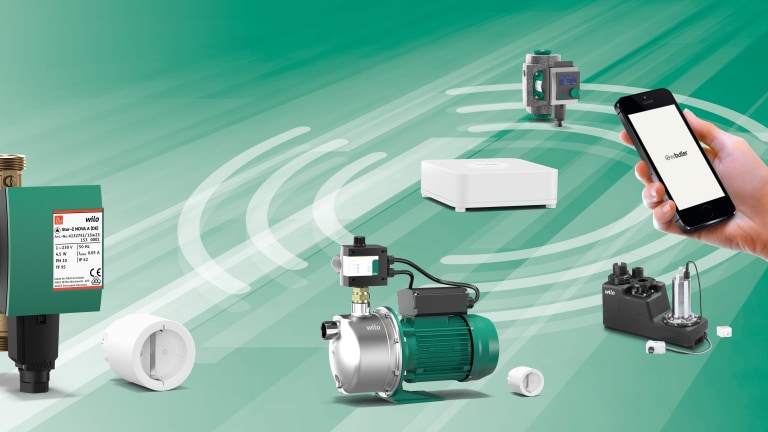 Wilo-SmartHome – for a networked home
To improve quality of life and combine it with increased security and energy efficiency, "intelligent living" is becoming an increasingly attractive option. Networking a range of different communication-capable components creates a comfortable environment and makes everyday life easier. Individual time profiles save energy, door and window sensors provide security, and your smartphone warns you when the lifting unit is likely to get blocked. Wilo is the first pump manufacturer in the world to launch a pump range with Smart Home capability.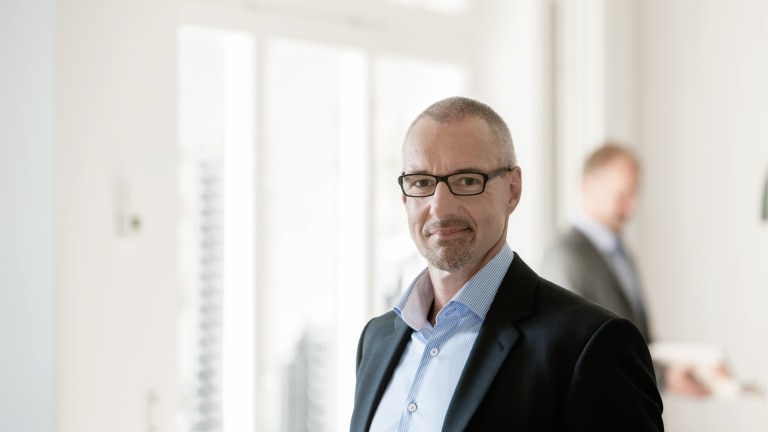 Wilo-Energy Solutions – being proactive
Energy costs are constantly rising. It's high time you did something about it. High-efficiency technologies are called for if you want to keep your costs down in building services or when operating industrial systems. Wilo-Energy Solutions involves using Wilo high-efficiency technology to proactively replace pumps and pump systems which are still functioning, but are inefficient. This allows you to reduce the energy consumption of pumps in your buildings and systems by up to 90 % and profit from added benefits such as future security, supply security and hygiene security.
The range of applications extends from municipal and public properties to administrative buildings, educational institutions and hospitals.
Wilo-Financial Services – SMART-financed pump replacement
We know that your investments in energy efficiency measures have to compete with a wide range of projects. Moreover, banks still often hesitate to finance small and medium-sized investment projects in the field of energy efficiency. We want to close this funding gap because we know that in many cases the savings in energy costs will be sufficient to refinance a proactive pump replacement. SMART financing solutions can immediately release liquidity, which can be used for other projects and further growth.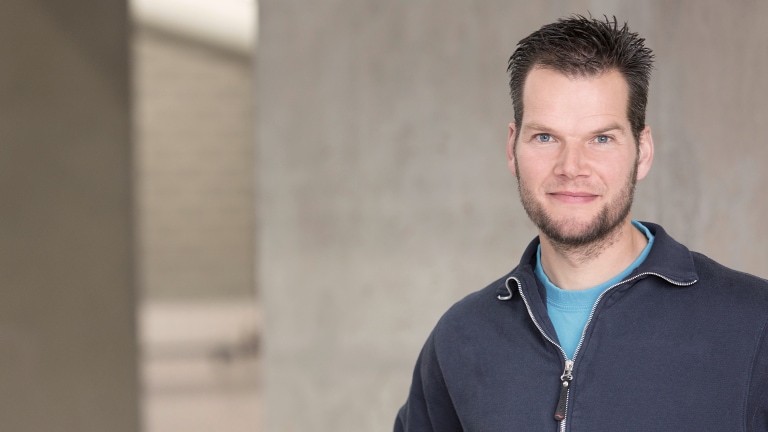 Wilo Try & Buy – Testing without risk
Product reliability and efficient operation are always major considerations. As these are hard to gauge during the concept phase, we offer you the option of 'Try & Buy' to test our products for up to six months in your system.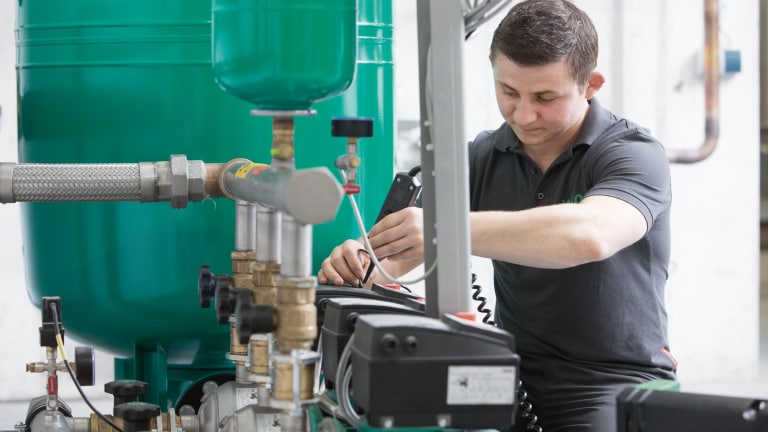 WiloCare – the complete package for maximum security
With WiloCare we offer you a bundled service package that guarantees that your pumps and systems always operate optimally and efficiently at a fixed price.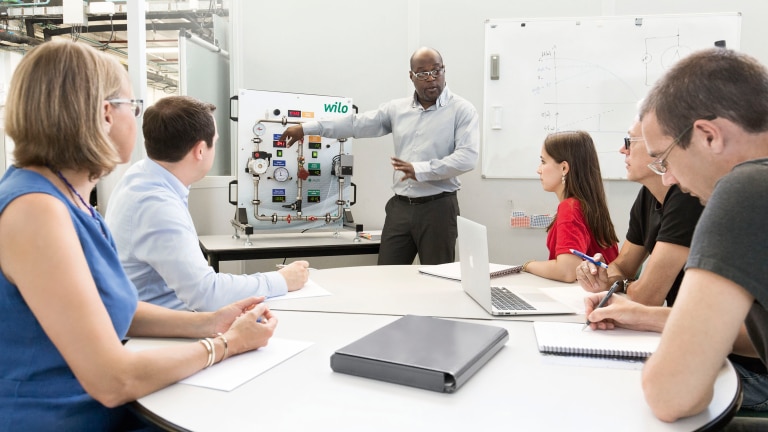 Wilo training courses – comprehensive and practice-oriented
Our dialogue-based training programme gives you the know-how of seasoned experts and makes your everyday working with our products as easy as possible.