Wilo-Rexa SOLID-Q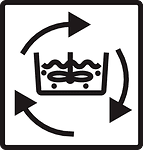 Wilo-Rexa SOLID-Q with Nexos Intelligence – The intelligent system solution for a smart sewage pump station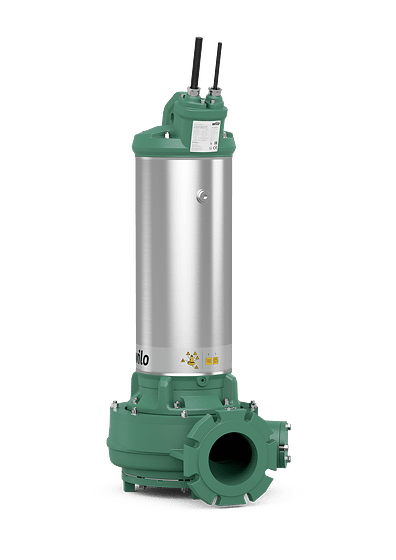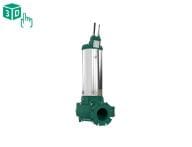 Wilo-Rexa SOLID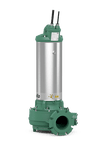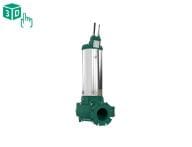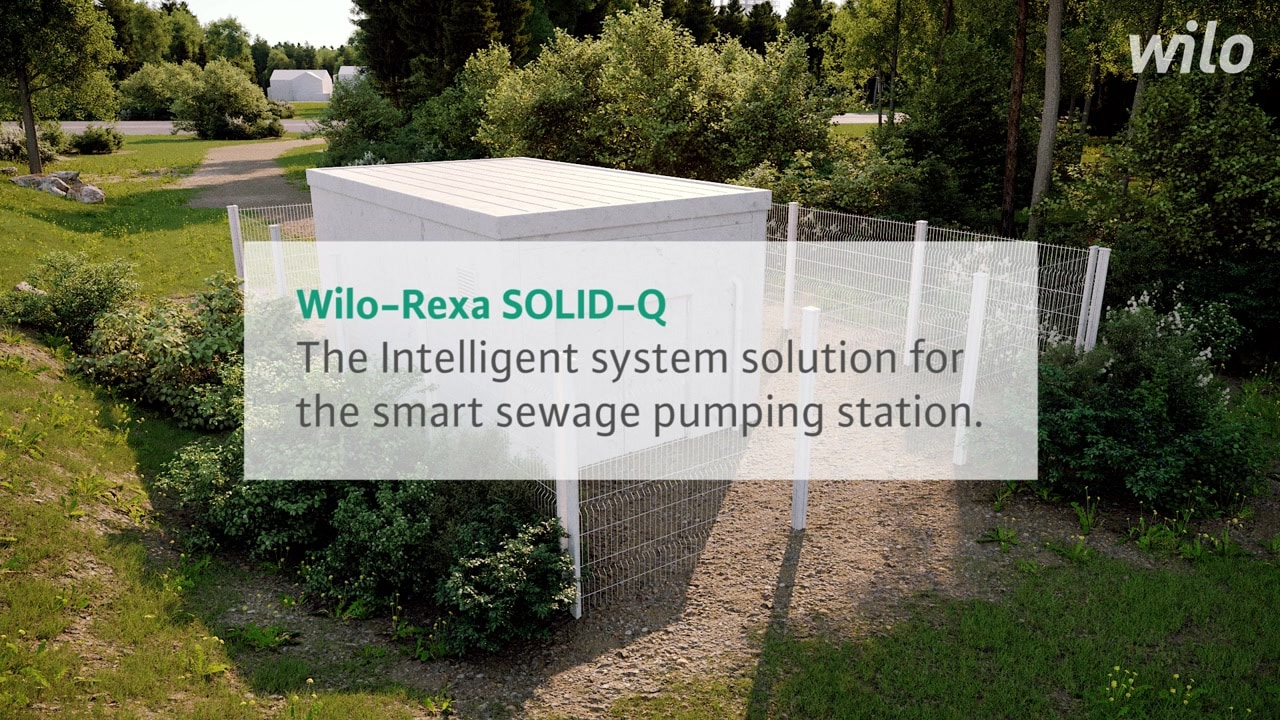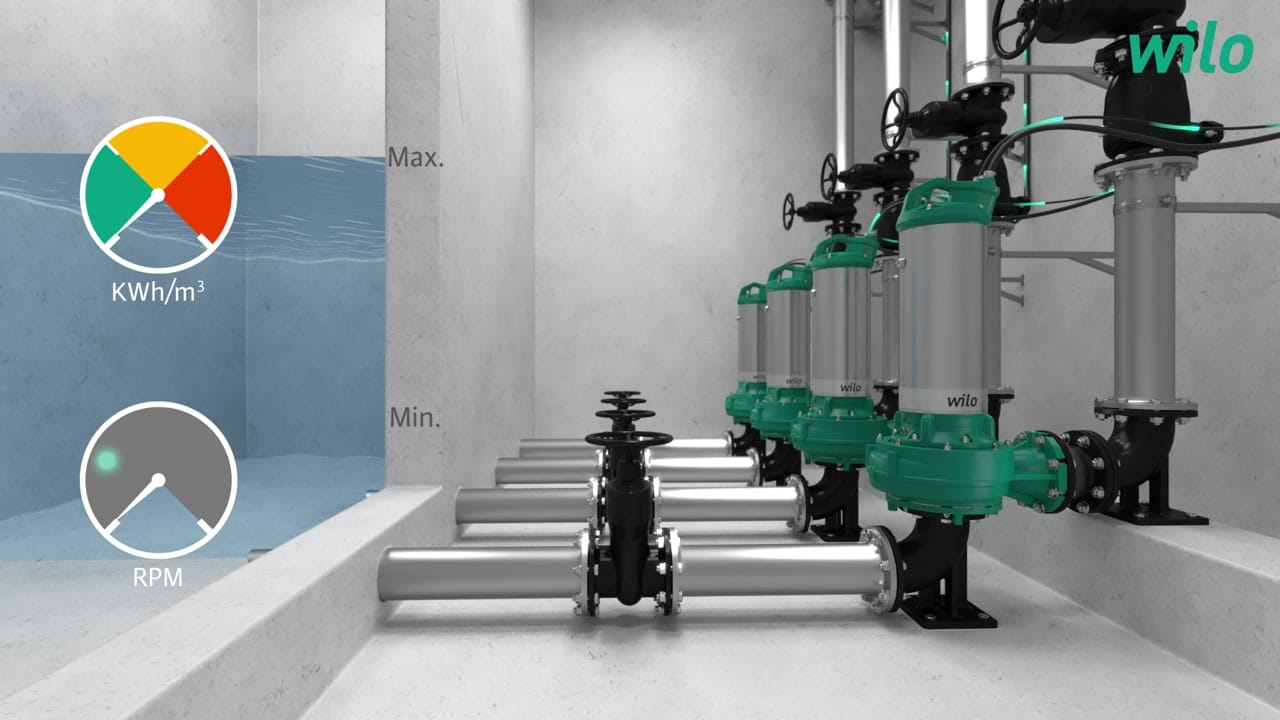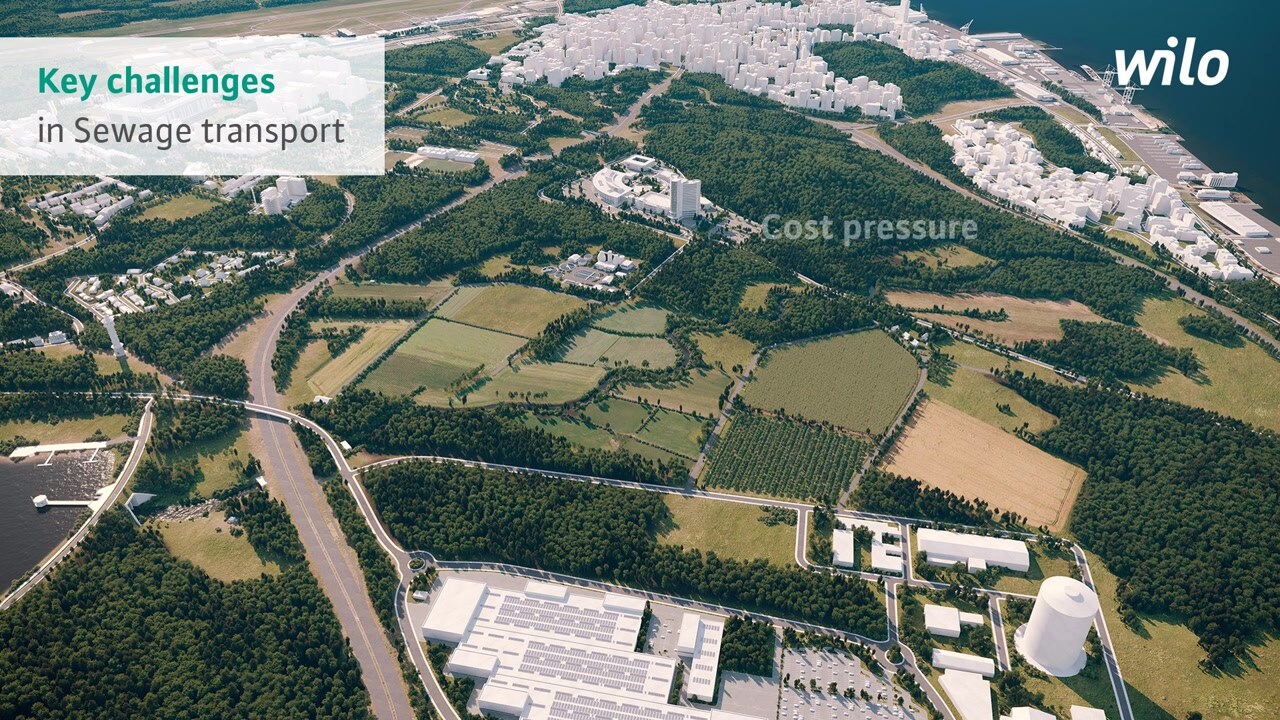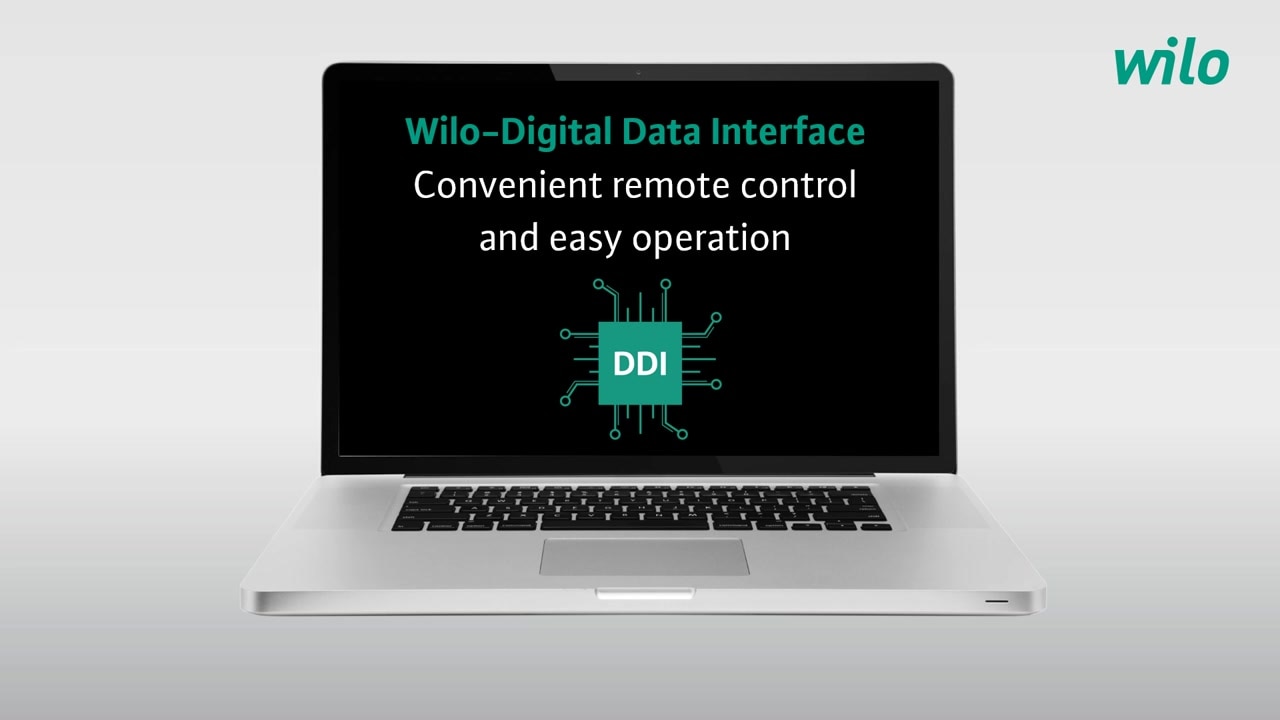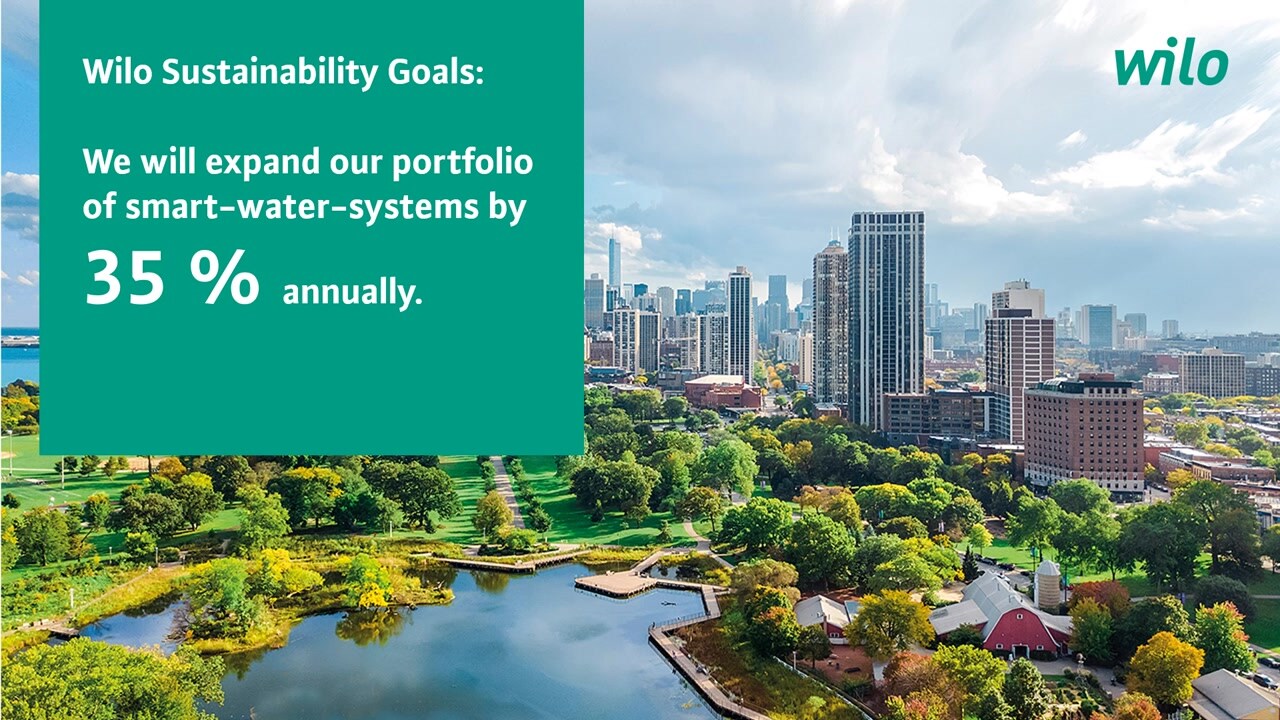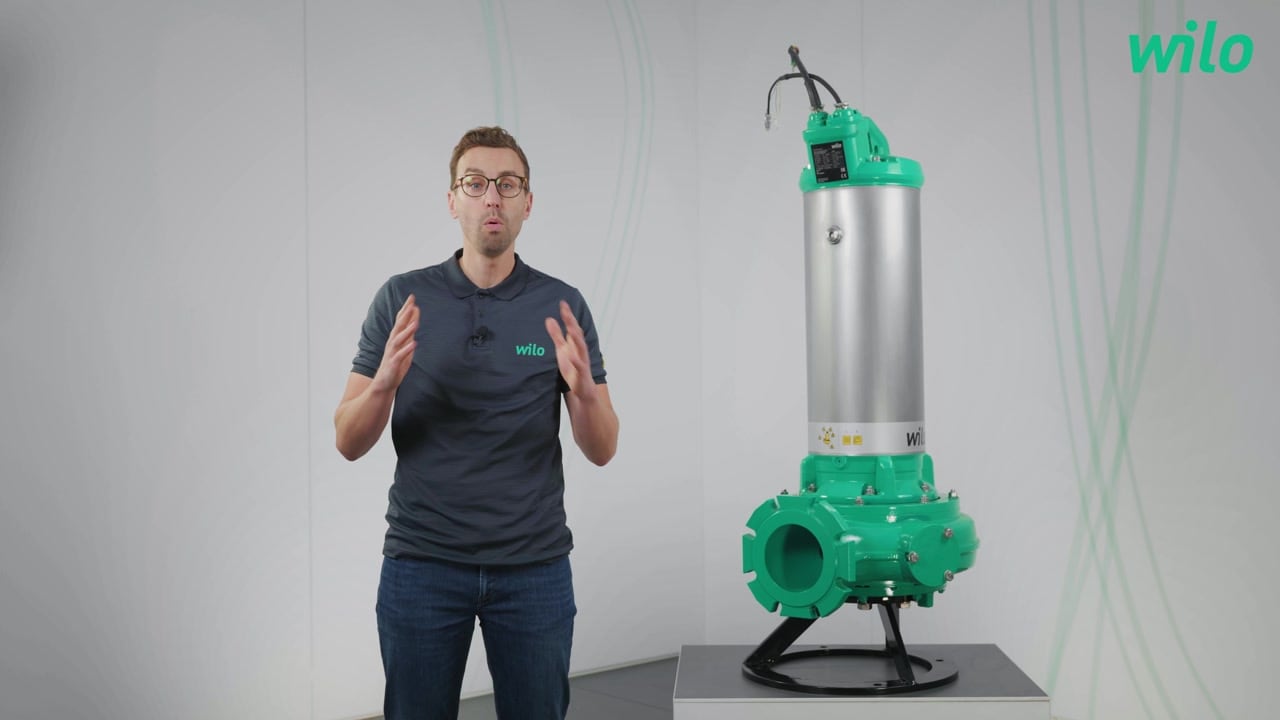 Wilo-Rexa SOLID-Q with Nexos Intelligence – The intelligent system solution for a smart sewage pump station
Pumping untreated sewage is becoming increasingly demanding due to the growing prevalence of solids and fibrous material which, in turn, leads to increased operating costs. The new Wilo-Rexa SOLID-Q with Nexos Intelligence is characterised by operational reliability, energy efficiency and the highest level of digital networking. The smart combination for cost effectiveness combined with the additional convenience in your day-to-day work.
---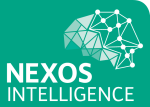 ---
Your advantages
Maximum operational reliability and reduced service costs, especially for pumping untreated sewage, thanks to self-cleaning properties
Lower energy costs thanks to high hydraulic efficiency and up to IE5 motor technology in wet and dry well installation (based on IEC TS 60034-30-2)
Corrosion protection provided by an optional Ceram coating for a long service life in aggressive media
An optional Digital Data Interface (DDI) with integrated vibration monitoring, data logger, web server and digital rating plate for convenient monitoring and system integration
Nexos Intelligence can be integrated for pump and system optimisation
---

This is Water 4.0
Water 4.0 is the key word that sums up intelligent, connected systems as the fourth level of the water sector revolution.
Water 4.0 is putting the spotlight on digitalisation and automation
Objective: Enabling a future-proof water infrastructure with the environment and water circuit through connecting water users with components
High transparency for water users, meeting current needs
That's why Wilo-Rexa SOLID-Q is Water 4.0
Connectivity and the transfer and analysis of data are key elements of Water 4.0.
In the sewage pump station, reliability, efficiency and convenient connectivity are currently the main focus.
The integrated Nexos Intelligence takes account of digitalisation and automation by recognising clogging and starting rinsing cycles automatically.
The Wilo-Rexa SOLID-Q with Nexos Intelligence combines the latest developments in hydraulics, motor technology and electrics with intelligent control software.
It is characterised by operational reliability, energy efficiency and the highest level of digital networking.
Connecting with the communication network via in-built Ethernet interface with standard network protocols and control through integrated web servers.
Remote monitoring and documentation of pumps, maintenance and sensor data through the Digital Data Interface.
It can manage a pumping station with up to four pumps independently in a master/slave arrangement and includes an automatic mode for reducing pipe friction losses and energy-optimised control.
With the Ethernet interface, installed in the pump for the very first time, the system can communicate with other components of the smart sewage pump station and pass on the data for further analysis to a control system or cloud.
Connectivity
Intelligence for your sewage pump station. Convenience and connectivity in a single solution.
Operational reliability
Future-proof your sewage pump station. Highest efficiency thanks to latest motor and hydraulic technologies.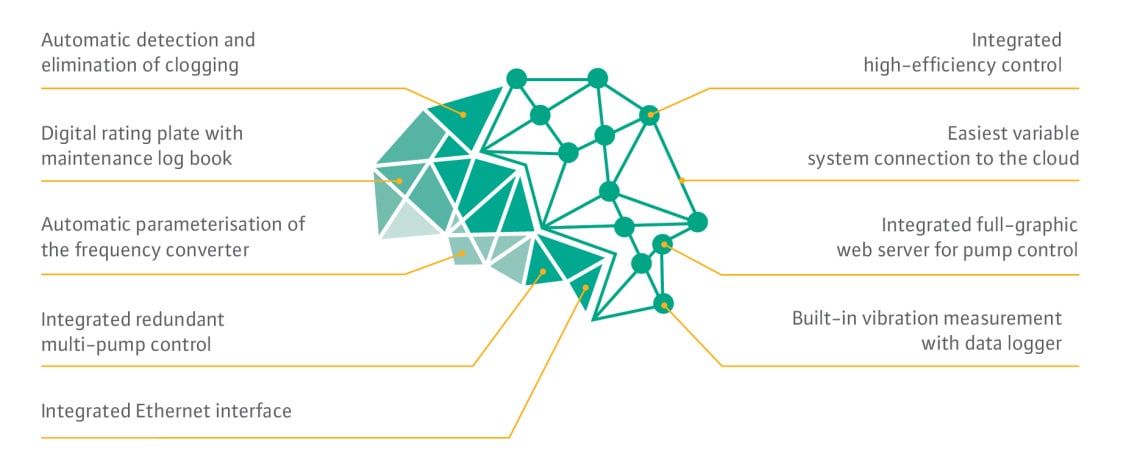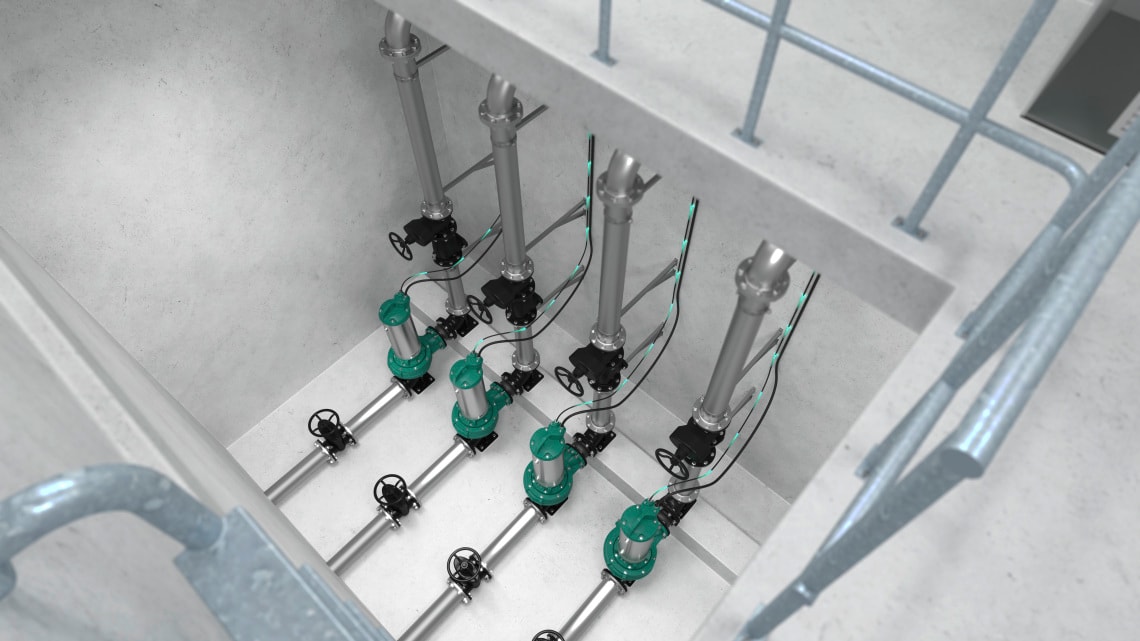 Discover Wilo-Rexa SOLID-Q product features here
Comprehensive, cutting-edge sensors to ideally monitor conditions and identify faults at an early stage
High-efficiency SOLID-Q hydraulics with self-cleaning characteristics
Integrated Nexos Intelligence with vibration monitor
IE5* motor technology (*Based on IEC TS 60034-30-2)
Motor temperature monitoring
Bearing temperature monitoring
Integrated leakage detection
Key Facts
2,440,000 t
Over 2,440,000 t of non-woven fabric are produced for wet wipes in Europe every year.
11,000
Children of nappy-wearing age need baby wipes.
10%
Pumps account for up to 10 % of the global energy requirement.
50,000,000,000
Over 50,000,000,000 devices will be connected to each other in 2020.
48%
48 % fewer system losses in comparison to similar vortex systems with the same operational reliability
20%
20 % maximum additional energy savings due to reduced pipe friction loss thanks to Nexos LSI
The 1.
The first sewage pump with integrated Ethernet interface and full graphic web interface for pump monitoring and control

In smart networks, the security of sensitive data is also always key.
The Wilo-Rexa SOLID-Q with Nexos Intelligence is a communicative pump which also ensures full data security.
The operator decides for themselves at all times which data they approve for transfer and therefore has full control over their own system data.
With its standardised network interface, the system offers all connection options for modern communications, in combination with individual accessories, from purely local communications in the pumping stations and external VPN access to cloud communications, always on the right level for the security needs and requirements in question.
Nexos LPI for systems with external control.
Each pump features its own dedicated web interface
Setpoint specification using external PLC
The pumps adjust automatically to pressure and flow
Each pump controls its own frequency converter and I/O modules
Also suitable for restorations and compatible with external PLC systems
Each pump operates individually
Easy integration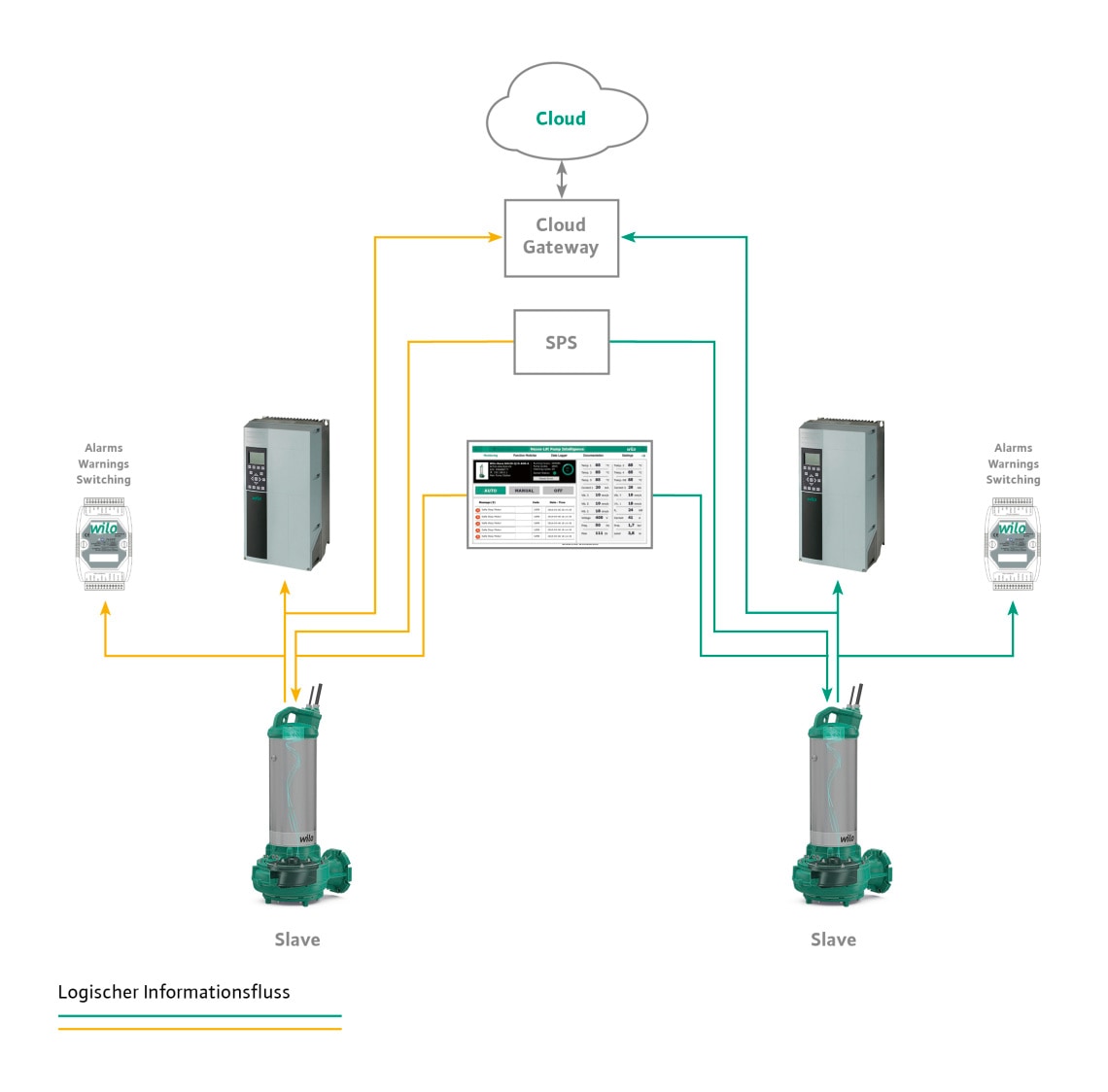 Nexos LSI for systems without external control.
Nexos system specifies the setpoint.
Master pump controls up to three additional pumps.
Each pump controls its own frequency converter.
One master online interface plus individual interfaces.
No additional PLC control system required.
Comprehensive automatic modes.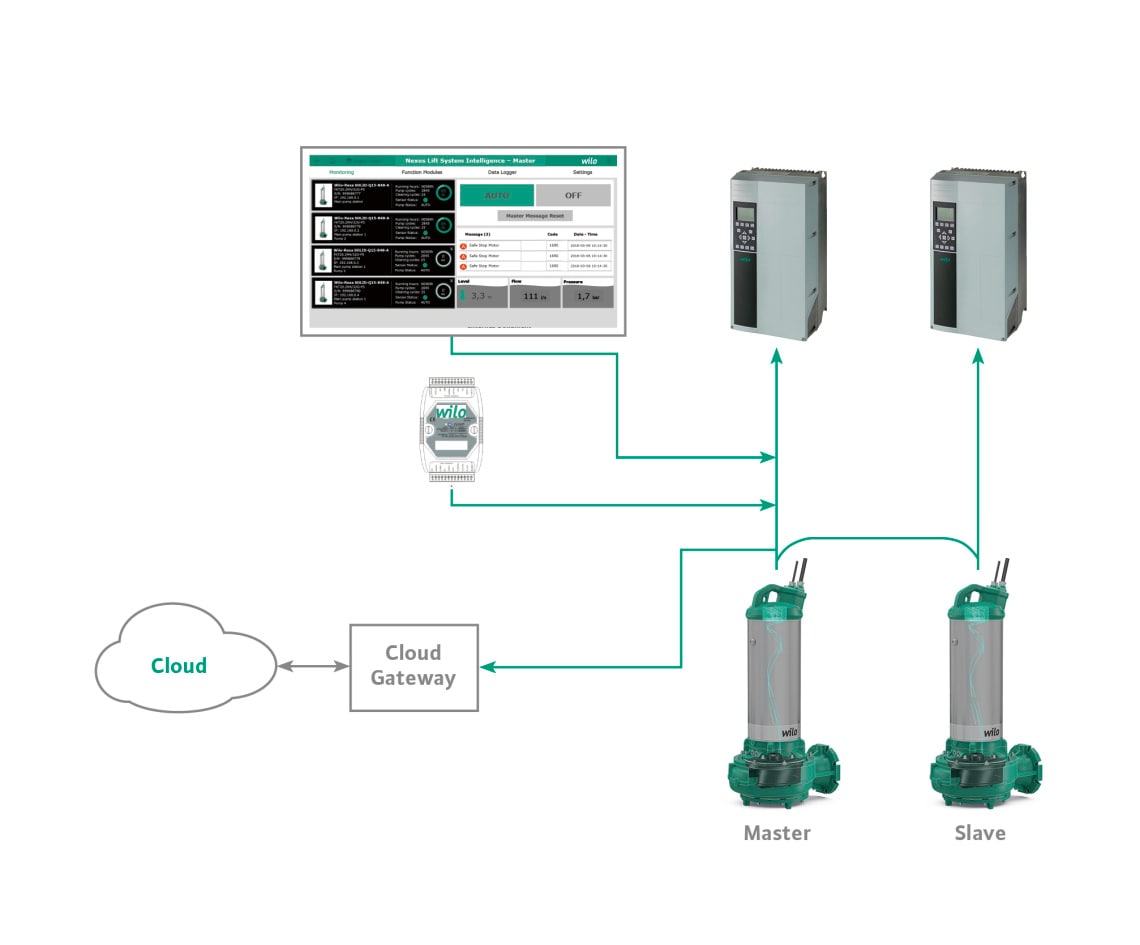 For consultants
Whether it's restoration works or a new development, with or without an existing control system – everything is possible
The Wilo-Rexa SOLID-Q with Nexos Intelligence is available in different development levels to suit application requirements perfectly. Depending on the type of project and the scope of the new development or restoration, the system can be easily integrated in the Nexos LPI development level in systems with existing control systems or take over control in the Nexos LSI development level itself directly. So you always have the right scope on hand.
The right choice every time
Essentially, the Wilo-Rexa SOLID-Q is speed-controlled, i.e. the impellers are not mechanically adjusted to the duty point. This has the advantage of the hydraulic efficiency remaining virtually consistent in duty point adjustment and the system still showing higher flexibility at a later stage. In contrast to trimming, the operational reliability of the impeller is maintained. Even if the exact duty point is not known, with this system, you're on the safe side.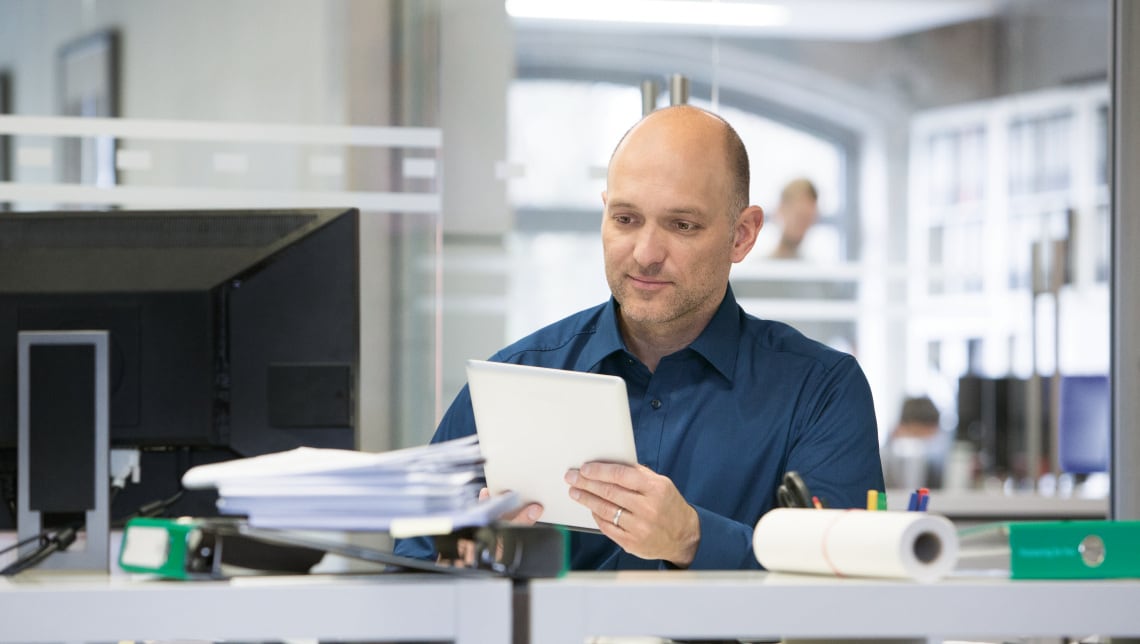 "Connected systems help us guarantee seamless sewage disposal."
The right pump for system restoration
The combination of highly efficient hydraulics and motor goes hand in hand with a much higher level of system efficiency with the same functional safety, in comparison to the vortex pump. The electronic functions boost the energy efficiency further, as do the hydraulics made even cleaner through rinsing cycles and the intelligent high-efficiency control system in the Nexos LSI version. For system restorations with a focus on energy efficiency, this therefore results in an optimal one-stop-shop solution.
We make planning simple
The Nexos LSI development level provides the multi-pump control system in the pump. You do not need to plan any external PLC. For your customers, you therefore are also increasing the level of redundancy, as each of the pumps has a control system that is automatically switched from one control system to another in an emergency. Take advantage of the opportunity to combine simplified planning with increased functional safety.
Save energy
With Nexos LSI, you also have access to an automatic program for energy-efficient pump management. The high-efficiency (HE) controller sets the pump to the ideal speed in terms of energy in application. The friction loss in the pipe reduced as a consequence contribute additional savings of up to 20 per cent. We are happy to calculate the actual saving in your specific case for you.
---
For operators
Always complete control
With Wilo-Rexa SOLID-Q with Nexos Intelligence, you always have an overview of everything. For the first time, a submersible sewage pump has an integrated Ethernet interface with integrated full graphic web server as an operating interface. This provides you with all sensor data and parameters but also the operating hours and all rating plate data. You can even display the attached sensor data including the built-in vibration monitor as a graphic, making it easy to draw conclusions about the condition of your system. The intuitive menu design with embedded help text enables you for the first time to access the full range of pump control functions via a touch screen or your PC on site and remotely.
Equipped for the future
Want to modernise and increase the operational reliability of your system, overhaul its energy efficiency and bring its control technology bang up to date? As a combined system with Nexos Intelligence, the Wilo-Rexa SOLID-Q offers all these advantages in one product. You can bring your sewage pump station up to date in just one go.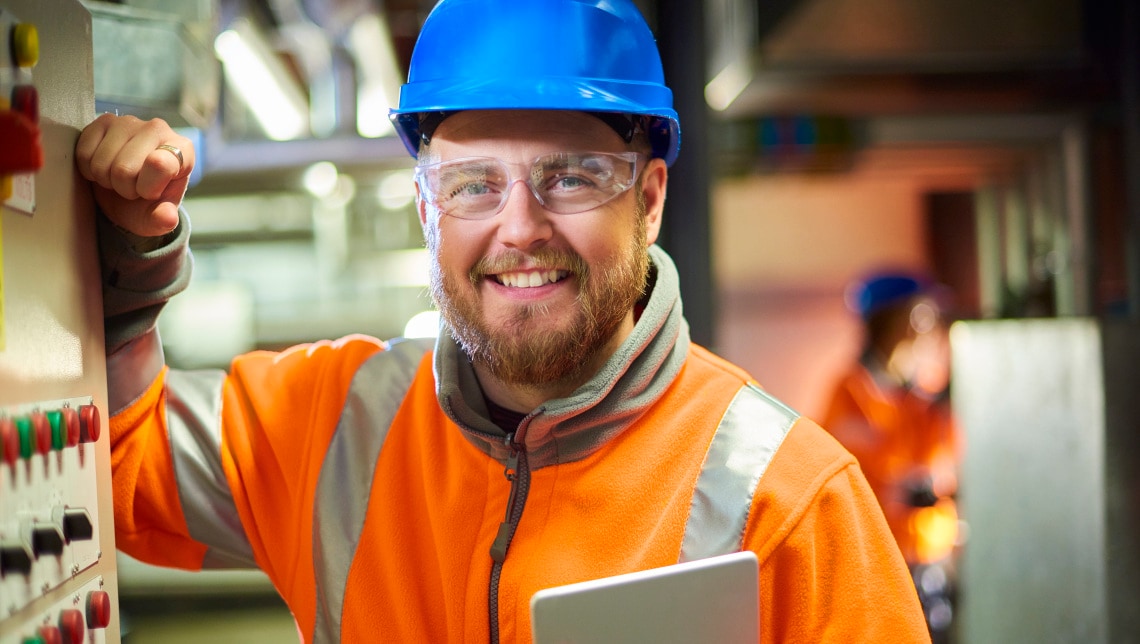 "Maximum reliability in sewage disposal is our top priority."
Simple customer data integration into the control system
The Wilo-Rexa SOLID-Q with Nexos Intelligence offers a previously unequalled sensor system in this size class – from leakage and winding and storage temperatures to integrated vibration measurement. The data can be clearly viewed and evaluated in the integrated web interface. Thanks to the integrated Ethernet interface and the standard protocols used, it is also extremely easy to integrate this data into your operating system - or your cloud application. The single wiring of the sensors is eliminated.
Reduced operating costs
As a system solution, the Rexa SOLID-Q with Nexos Intelligence offers you particularly low operating costs. Thanks to the very high level of system efficiency and the optional energy efficiency control, you save energy costs in comparison to a similar conventional system. The especially high operational reliability also results in significantly reduced maintenance and repair costs for you. Thanks to the integrated clogging recognition with automatic rinsing cycles, the pump does not only become clogged less often, it also cleans itself continually and therefore runs much more frequently with the configured hydraulic efficiency than other pump systems.
---
For system designers and service
Easy commissioning
The Wilo-Rexa SOLID-Q with Nexos Intelligence is particularly easy to commission thanks to the integrated Ethernet interface and the standard protocols applied. The single wiring of the sensors is eliminated, as the signals are digitally transmitted via the bus cable. Only the IP addresses of the components are set up in this way. The other set-up is performed entirely via the pump's web server, including the otherwise laborious parameterisation of the frequency converter.
Monitoring made easy
The new Rexa SOLID-Q with Nexos Intelligence offers a previously unequalled sensor system in this size class – from leakage and winding and bearing temperatures to integrated vibration measurement. The data can be clearly viewed and evaluated in the integrated web interface. Thanks to the integrated Ethernet interface and the standard protocols used, you can easily connect the system with other components in the wider system and integrate the data in the control systems - or your cloud application. This means detailed analysis is also easy remotely - the ideal basis for your monitoring and service options.
All data in one place – thanks to the maintenance logbook
As well as control and monitoring functions, the web server of the Wilo-Rexa SOLID-Q with Nexos Intelligence also offers an integrated installation and maintenance logbook where you can enter all important events and even store photos or videos. This ensures that the entire maintenance history is clearly and comprehensibly assigned in the pump even if this is in your workshop for revision purposes.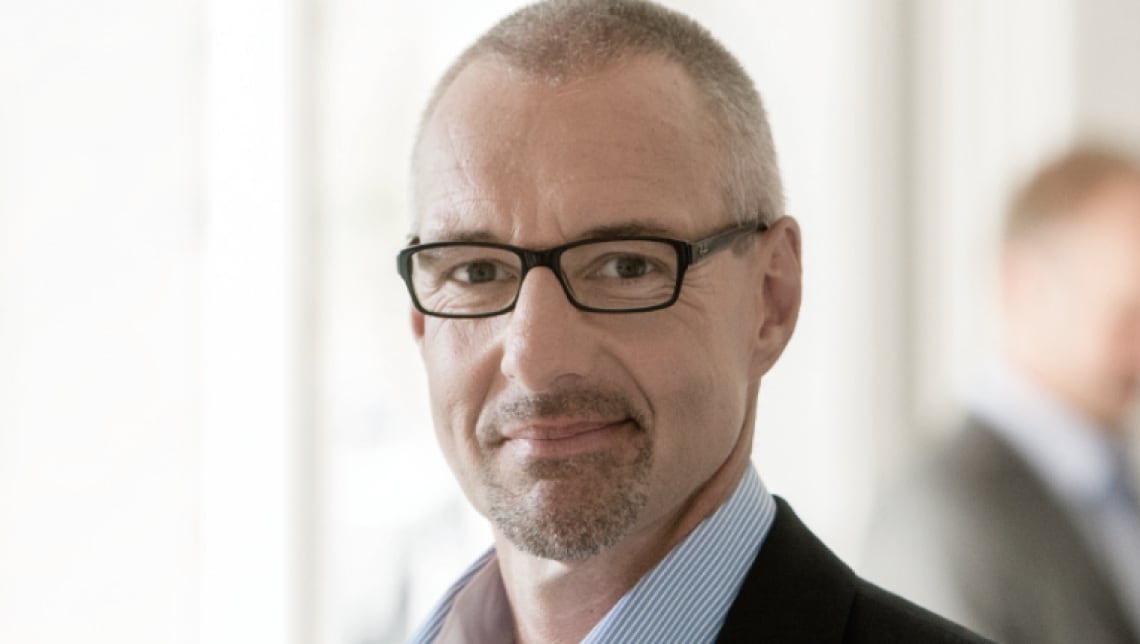 "Cost-effectiveness is our highest priority as tax managers."
---
Is the product compatible with my system?
Yes, the new system also fits the Wilo suspension system in mechanical terms. With the use of the Ethernet standard Modbus TCP or OPC UA via a data cable compatible with the usual standards, a high level of electrical compatibility is also guaranteed. If the system does not yet have any Ethernet components, the system can also be controlled via analogue or digital inputs on the frequency converter or another external I/O module.
Do I really need a frequency converter?
Yes, the permanent magnet motor (which can be identified by the addition P4 or P5) really requires a frequency converter per pump to operate. The pump can also only implement the Nexos Intelligence intelligent control functions integrated in the pump using a frequency converter.
Do I need additional external components for the control system?
Depending on which development level and functionality you would like to use, external components such as I/O modules, level probes etc. are deployed. The system can also be expanded in many different ways so that various system modules can be integrated according to your preferred scope of control.
Can I connect the system to my existing control technology?
Yes, you can connect the system to an IP-based control system using a data cable with the network protocols Modbus TCP or optional OPC UA. There is also the option of connecting the system to older control technology using bus converters or I/O modules with relay outputs.
Do I really need to connect the system to a cloud?
No, in terms of pure operation, the system is designed for a local network and does not really require an external connection. However, you have the option of using the system via VPN connections or a cloud gateway for remote access or monitoring.
What is the level of IT security in this system?
In principle, the system does not permit any parameter changes without password authentication. In the event that something goes wrong with a firmware update, the electronic module should be equipped with a second system partition to ensure that the control system remains able to run. And even in the event of a complete electronic module breakdown, emergency operation is also possible via the frequency converter, even in an environment at risk of explosion, thanks to a standalone excess temperature deactivator.
How laborious is commissioning for all the electronics?
It's easier than almost any other control system. All you need to do is assign the IP addresses and enter your setpoints for the level control if applicable. The pump handles the parameterisation of the frequency converter for you – fully automatically, at the touch of a button. However, should you wish to make further manual adjustments to settings, you can adapt virtually all system parameters individually.
What do I do if my application changes?
In the Wilo-Rexa SOLID-Q with Nexos Intelligence, the duty point is set above the speed, so you can stay flexible without having to replace the impeller even in drastically changing conditions. The electronic functions and Nexos Intelligence can also be upgraded using software – if your requirements change, you can adapt your functionality to your new needs.
The Wilo-Assistant - The app for everyone
The redesigned Wilo-Assistant app makes the entire world of high-efficiency pump technology available on smartphones and tablets for HVAC installers, technical building equipment consultants and pump operators.
The new design and the intuitive user experience provide even better support for your day-to-day work. New functions and connective solutions add to the range of features already offered by the previous Wilo-Assistant. That way, users can find what they need even faster, and get support with:
- Consultation and selection
- Customer consultation
- Installation and commissioning
- Remote control and maintenance
Download on the App Store (iOS)
Android App on Google play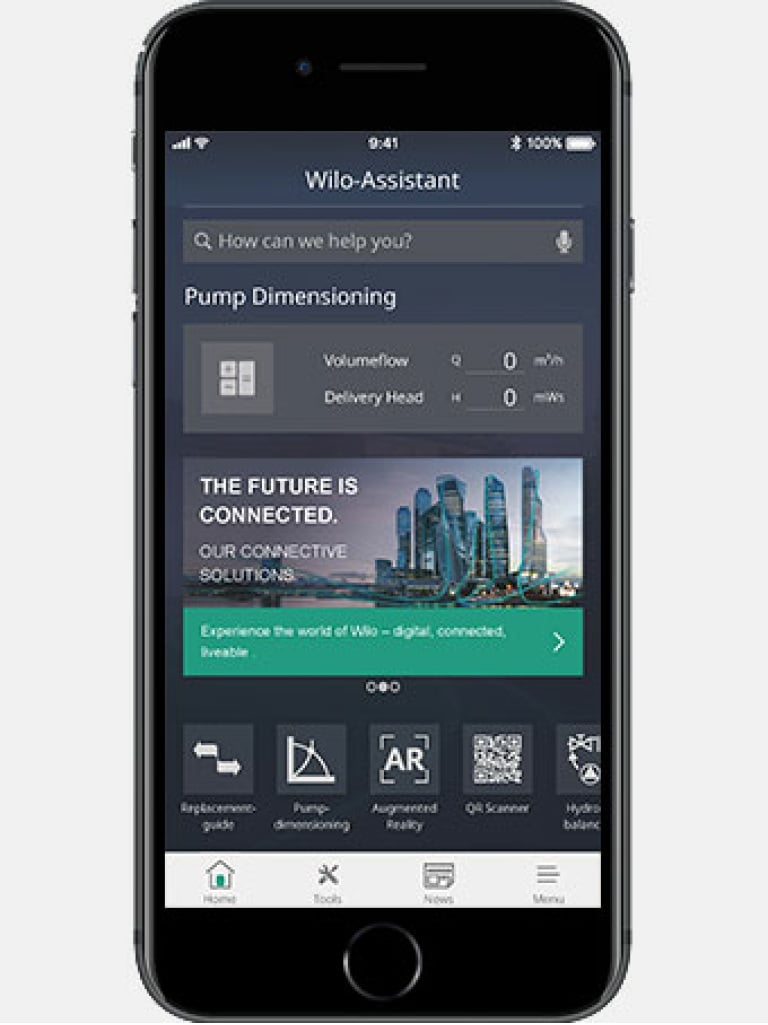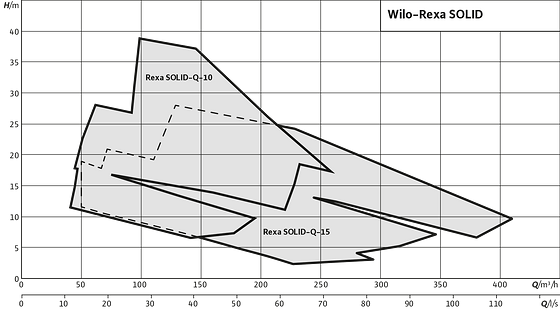 Wilo-Rexa SOLID-Q
---
Design
Submersible sewage pump with and without active cooling system for pumping untreated sewage for continuous duty in the stationary and portable wet well installation, as well as for stationary dry well installation.
Application
Pumping of
Untreated sewage with faeces and long-fibre components
Sewage containing faeces
Process water
Equipment/function
Surface-cooled motors or self-cooling motors with active cooling system
Asynchronous motors up to efficiency class IE3
Permanent magnet motors up to efficiency class IE5
Longitudinally watertight cable inlet
Typekey
Example:

Wilo-Rexa SOLID-Q15-98A + FKT 20.2M-4/32GX-P4

Hydraulics:

SOLID-Q15-98A

SOLID

Submersible sewage pump with SOLID hydraulics

15

x10 = discharge port nominal diameter, e.g. DN 150

98

Performance indicator

A

Material version

A = standard
B = corrosion protection 1
D = abrasion protection 1

T

SOLID impeller

T = closed two-channel impeller
G = semi-open single-channel impeller
Q = semi-open two-channel impeller

Motor:

FKT 20.2M-4/32GX-P4

FKT

Motor type:

T = surface-cooled motor without cooling system

FK, FKT, HC = self-cooling motor with active cooling system

20

Size

2

Distinctive number

M

Shaft design

M = standard version

L = reinforced version

4

Number of poles

32

x10 = package length in mm

G

Seal version:

G = two separate mechanical seals

K = block seal cartridge with two mechanical seals

X

Ex-rated

P4

Type of motor

E = asynchronous motor
P = permanent magnet motor
4 = IE class (based on ISO 60034-30)
Technical data
Mains connection: 3~400 V, 50 Hz
Submerged operating mode: S1
Non-immersed operating mode: S1 (FK, FKT, HC motor) or S2 (T motor, depending on performance)
Protection class: IP68
Fluid temperature: 3 - 40 °C, higher temperatures on request
Free ball passage:

T impeller: 78x105…150x150 mm
G impeller: 80 or 90 mm
Q impeller: 78 mm

Max. immersion depth: 20 m
Materials
Housing components: EN-GJL-250 or EN-GJS-500-7
Impeller: EN-GJL-250 or EN-GJS-500-7
Static gaskets: FPM
Sealing on pump side: SiC/SiC
Sealing on motor side: FPM, carbon/ceramic or SiC/SiC
Shaft: Stainless steel 1.4021
Construction
Submersible sewage pump as submersible monobloc unit for stationary and portable wet well and dry well installation. Portable installation is possible, depending on type.
Hydraulics
The outlet on the pressure side is designed as horizontal flange connection. The maximum possible dry matter is 8 %. The following impeller shapes are currently used:
T = closed two-channel impeller
G = semi-open single-channel impeller
Q = semi-open two-channel impeller
In the SOLID-G and SOLID-Q, the gap between suction port and impeller can be readjusted later. This ensures uniform hydraulic efficiency.
Motor
Submersible motors with passive and active cooling are used for the drive:
T motors (surface-cooled motors) have passive cooling. They emit their heat directly into the surrounding fluid via the housing parts. For this reason, these motors can operated immersed in continuous duty (S1), depending on performance, and non-immersed in short-time duty (S2).
FK, FKT and HC motors are self-cooling and have an active cooling system. The waste heat is guided via the coolant (white oil or water-glycol mixture) to an integrated heat exchanger, and this releases the waste heat to the conveyed medium. As a result, these motors are suitable for continuous duty (S1) either in immersed or non-immersed state.
All motors have a sealing chamber that protects the motor from fluid ingress. It can be accessed from the outside and can be monitored with an optionally sealing chamber electrode. All filling fluids used are potentially biodegradable and environmentally safe.
In addition, depending on performance, high-efficiency motors are also available:
Asynchronous motors with efficiency class of IE3*
Permanent magnet motors with an efficiency class of IE4/5*
* (IE3/4 = based on IEC 60034-30, IE5 = based on IEC TS 60034-30-2)
The cable inlet on the motors is longitudinally watertight, cable lengths can be individually configured.
Seal
Fluid-side and motor-side sealing is possible in the following versions depending on the motor type:
Version G: Two independently-acting mechanical seals
Version K: Block seal cartridge with two independently acting mechanical seals
Delivery state
Submersible sewage pump
Connection cable with bare cable end
Fitted accessories
Operating and maintenance manual