Commercial agriculture
So that all your plants get enough water
Especially in dry regions, it is important to source and deliver irrigation water as effectively as possible. We offer ideal technologies for this. Wilo borehole pumps and turbines ensure, for example, that water can be drawn from the ground or from water pipes. This guarantees appropriate supply.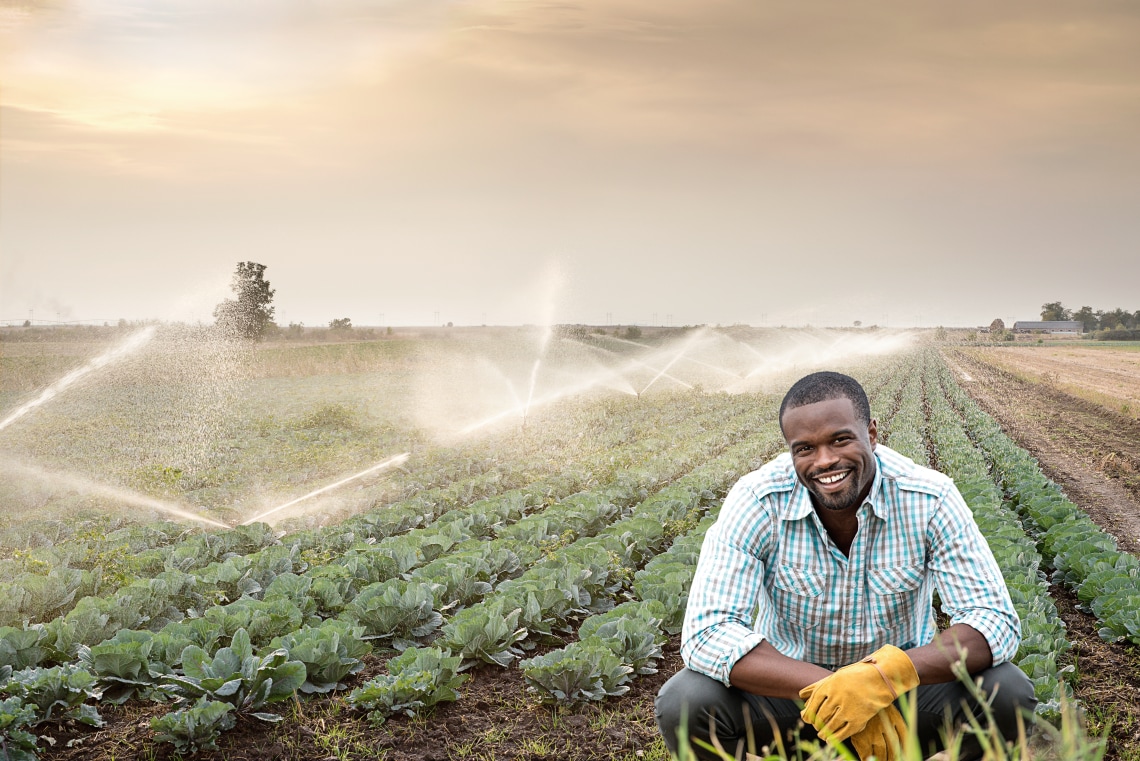 Not all farmers have the same conditions for pumping water. That is why Wilo has developed pumps that can be positioned freely. For example, they can be located quite feasibly on a float to simply pump water from a river or lake. Wilo's glanded pumps have proven themselves in practice. They let you draw in the water you require regardless of the water level and transport it to precisely where it is needed.
There is often insufficient water pressure on large flat surfaces for reliable supply. Fluctuating water levels don't help the situation. This is where pressure-boosting systems come in – high-efficiency systems like those offered by Wilo. They make sure that all the plants on your fields are watered at the right water pressure. In this way, supply is guaranteed with constant pressure, even in the case of fluctuating water levels. This is done as energy-efficiently as possible.