Wilo-RAIN1
Description
The Wilo-RAIN1 is a rainwater utilisation system for the water supply of e.g. toilet flushing tanks or garden irrigation. Its compact and standardised design according to EN1717 and DIN1989 and its multiple hydraulic connection options make any new installation or replacement easier and faster. Furthermore, the intuitive interface combined with numerous smart functions such as self-protection routines brings convenience and high reliability.
Your advantages
Easy installation thanks to ready-to-plug system and compact design with various hydraulic connection options
Convenient operation and simple setting functions thanks to intuitive interface and smart functions
High level of reliability thanks to integrated self-protection routines
Hygiene safety thanks to non-return valve and a break tank in accordance with DIN 1989 and EN 1717
Control system can be updated via Wifi for Wilo Service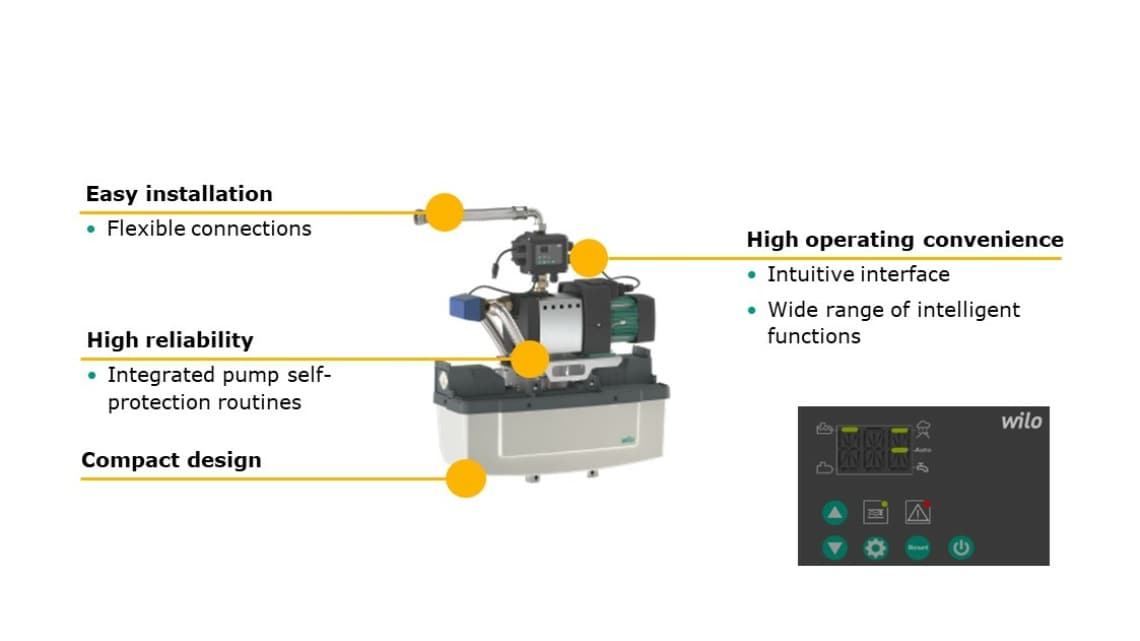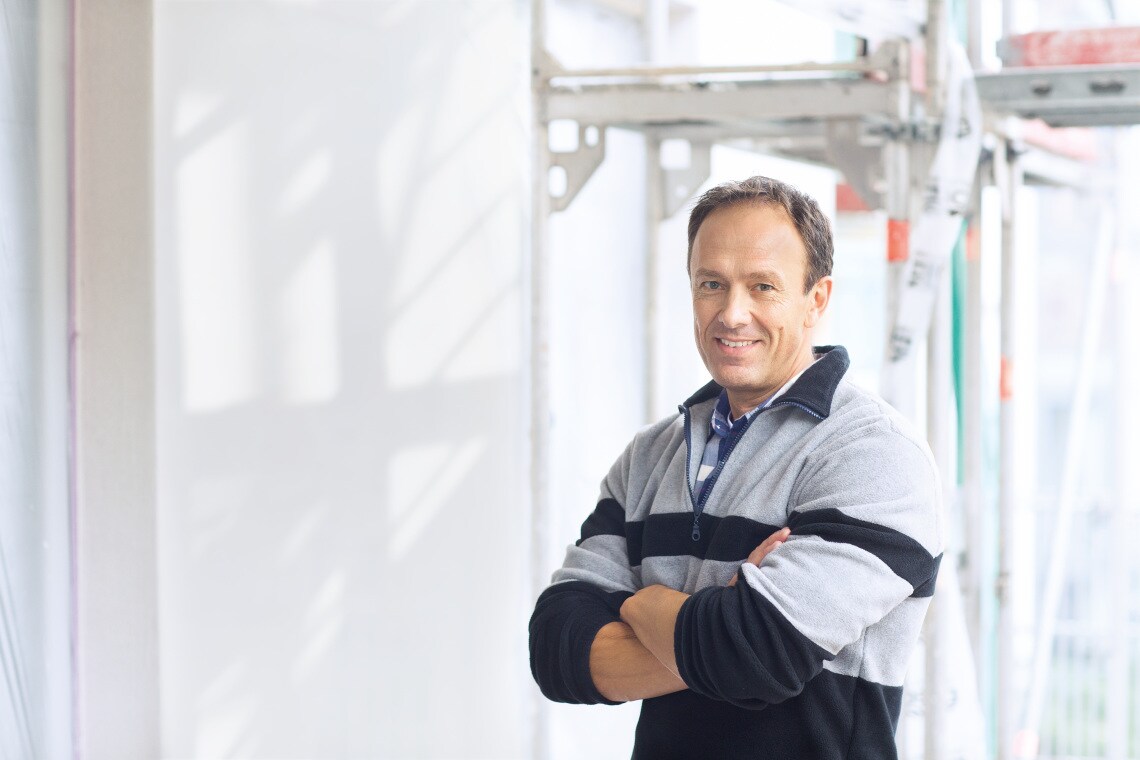 Is the new Wilo-RAIN1 range equivalent to the old one? Are the new products covering the same duty points?
Wilo-AF Basic MC304 could be replaced by RAIN1-24 or RAIN1-25
Wilo-RAIN1-45 is a new version for higher flows in large residential buildings and light commercial
What is the standard scope of supply?
Fixation material to hang the system on the wall
Operating instructions
Float switch with 20m length cable. 30m cable length version available as accessory
2 stickers: "Do not expose to frost" and "No drinking water"
Why the overflow funnel is not provided anymore?
The break tank has 2 overflow drains, a flexible hose could be connected directly to the fitting beneath the break-tank to drain overflow water towards waste water. In case of clogging the overflow water can still flow freely through the big opening according to EN1717 standard. The water flooding risk is reduced thanks to this optimized design and the funnel becomes useless.
Is it possible to equip Wilo-RAIN1 with a cover like AF Basic?
No, Wilo-RAIN1 was designed without cover to maximize value for money. If needed, please consider Wilo-RAIN3. Finally Wilo-RAIN3 covers don't fit on Wilo-RAIN1.
How often the system should be maintained?
Once a year it is recommended:
to control the water tightness of the installation.
Drain the break tank and clean it.
Check the float valve filter and clean/replace it.