Wilo-Actun FIRST-SPU4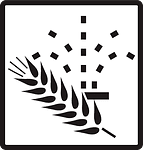 actun_spu_4__pic_01_1710
Your advantages
Durable, as all parts that come into contact with the fluid are non-corrosive.
Integrated non-return valve
Low-wearing due to floating impellers
Easy maintenance motor
---
Design
Multistage 4" submersible pump with a shroud design for vertical and horizontal installation
Application
For water supply from boreholes and rainwater reservoirs
For domestic water supply, sprinkling and irrigation
Pressure boosting
Lowering of the water level
For pumping water without long-fibre, abrasive constituents
Equipment/function
Multistage submersible pump with radial and semi-axial impellers
Rewindable, oil-filled motor
Integrated non-return valve
NEMA coupling
Single-phase or three-phase AC motor
Technical data
Mains connection: 1~220 V, 60 Hz; 3~220 V, 60 Hz; 3~380 V, 60 Hz; 3~460 V, 60 Hz
Submerged operating mode: S1
Fluid temperature: 3-30 °C
Minimum flow rate at motor: 0.2 m/s or 0.5 m/s (depending on performance)
Max. sand content: 50 g/m3
Max. number of starts: 10 -20/h (depending on performance)
Max. immersion depth: 200 m
Protection class: IP68
Pressure connection: NPT 1¼, NPT 1½, NPT 2
Materials
Hydraulics housing: Stainless steel 1.4301
Impellers: Noryl
Pump shaft: 1.4104 stainless steel
1.4301 stainless steel motor housing
Motor shaft: 1.4305 stainless steel
Construction
Submersible pump for vertical and horizontal installation.
Hydraulics
Multistage submersible pump with radial or semi-axial impellers with a shroud design. Integrated non-return valve. All parts that come into contact with the fluid are made from corrosion-resistant materials.
Motor
Rewindable, corrosion-resistant alternating current motor or three-phase current motor for direct starting. Sealed using a mechanical seal with self-lubricating bearings with oil filling.
Cooling
The motor is cooled by the fluid. The motor must always be immersed when operated. The limit value for the maximum fluid temperature may not be exceeded. The limit value for the minimum volume flow may not be exceeded. Vertical installation is possible with or without cooling shroud. A cooling shroud is required for horizontal installation.
Scope of delivery
Hydraulics + motor completely assembled
2.0/2.5 m connection cable (cross-section: 4 x 1.5 mm2)
Installation and user manual
Options
Motor variants: 1~230 V, 50 Hz; 3~400 V, 50 Hz; 1~220 V, 60 Hz; 3~220 V, 60 Hz; 3~380 V, 60 Hz; 3~460 V, 60 Hz