As an international premium manufacturer of pumps and a world-leading driver of innovation, close proximity to our customers and partners is a necessary target. With our wide-ranging and efficient network of production and sales companies close to our customers, Wilo also has a contact point for your questions and requirements close to you.
We are at home on every continent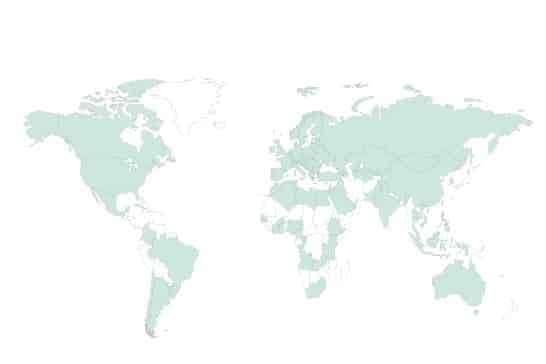 As a reliable partner, maintaining proximity to our customers is of the utmost concern. We seek to identify new requirements first-hand and offer custom-tailored solutions that help our customers move forward and avoid setbacks.
With more than 60 production and distribution companies worldwide, we maintain a presence on every continent.
This ensures that we are able to respond to new growth markets and rising demand for high-performance technologies at all times.
We are also taking targeted action to continuously expand our global businesses: In 2011 we opened our new Near-East Central Office in Turkey and state-of-the art production sites in China.
Our distribution companies around the world
In addition to its own numerous international production sites, the Wilo Group also has a worldwide network of more than 60 subsidiaries. This allows us to serve our customers locally and supply them with custom-tailored solutions and products as quickly as possible.
Find your local partner now:
WILO GROUP LOCATIONS
Primary production locations
Germany

Dortmund, Hof, Oschersleben

France

Laval, Aubigny

China

Beijing, Qinhuangdao

India

Pune, Kolhapur

Turkey

Istanbul

Korea

Busan

Russia

Noginsk (Moscow region)

USA

Cedarburg

Italy

Bari

UAE

Dubai
Worldwide production network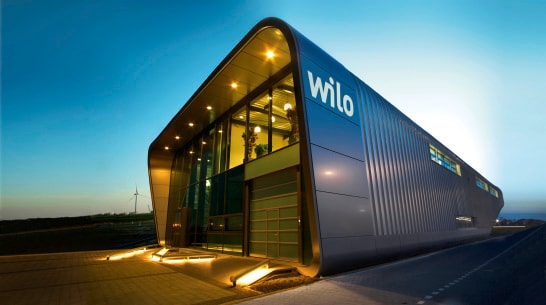 With the new manufacturing site in Russia starting up in mid-2016, the Wilo Group is now manufacturing pumps and pump systems at 13 main production sites in Europe, Asia and America.
In accordance with the global production strategy (GPS), the production sites in these locations form the production network in the closer sense and are coordinated and controlled accordingly.
Additional smaller sites such as Bari, Wülfrath and Chemnitz develop and manufacture highly specialised products, such as water supply and wastewater treatment systems. In addition to this, products for local markets are assembled in numerous locations. In this way, we can ensure that local requirements are met with the shortest-possible delivery times to the customers.
Tightly knit sales network
In total, the Wilo Group has an efficient network of more than 60 production and sales companies close to customers in more than 50 countries. Together with numerous other representatives and independent distribution and service partners, this is how Wilo ensures that customer requirements and needs are fulfilled worldwide, at any time and with top quality.