Wilo-Xiro SPC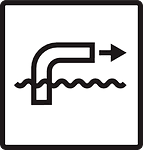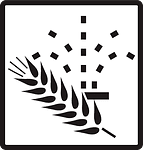 EMU 8"
Your advantages
Heavy-duty version made of cast iron
Universally applicable due to a high performance range
Easy installation with integrated non-return valve
Easy to maintain and repair due to rewindable motors
Xiro SPC
---
Design
Multistage grey cast iron submersible pump in strapped construction for vertical and horizontal installation
Application
For process water supply from boreholes and rainwater storage tanks
For sprinkling and irrigation
Lowering of the water level
For pumping water without long-fibre and abrasive constituents
Equipment/function
Multistage hydraulics with radial or semi-axial impellers
Integrated non-return valve
NEMA coupling for 6" and 8" hydraulics
Rewindable, three-phase motor
Technical data
Mains connection: 3~380 V, 60 Hz
Submerged operating mode: S1
Fluid temperature: 37…86 °F (3…30 °C)
Minimum flow rate at motor: 8 or 20 in/s (0.2 or 0.5 m/s) (depending on performance)
Max. sand content: 0.08 lb/yd³ (50 g/m3)
Max. number of starts: 10 or 20/h (depending on performance)
Max. immersion depth: 656 ft (200 m)
Protection class: IP68
Pressure connection: NPT 3 to NPT 6
Materials
Hydraulic housing: EN-GJL-200
Impellers: ASTM B145 (bronze)
Hydraulic shaft: Stainless steel ASTM A582 (AISI 303)
Motor housing: Stainless steel AISI 304 (1.4301) with final parts in EN-GJL-200
Motor shaft: Stainless steel AISI 304 (1.4301)
Construction
Hydraulics
Multistage submersible pump for vertical or horizontal construction with NEMA (6" and 8") or standard connection (10"). Radial or semi-axial impellers in sectional construction, integrated non-return valve. All parts that come in contact with the fluid are made of corrosion-free materials.
Motor
Rewindable three-phase motor for direct starting with PVC-isolated winding and a water-glycol filling. Hydraulic connection as NEMA (6" and 8") or standard connection (10"). Sealing of motor shaft with a mechanical seal made of carbon/ceramic material. Self-lubricating motor bearing. Thrust bearing with rockers for absorption of high axial thrust. Negative axial thrust is absorbed by the rotating seal bearing.
The motor is cooled by the pumped fluid. The motor must always be immersed when operated. The limit values for maximum fluid temperature and minimum flow velocity must be adhered to. Vertical installation is possible with or without cooling jacket. Horizontal installation must be performed in conjunction with a cooling jacket.
Scope of delivery
Hydraulics and motor packaged separately, installation on-site
Motor with 4.3 m connection cable
Installation and operating instructions
Options
Motor and hydraulics pre-assembled
Motor monitoring with Pt100 sensor
Motors with star-delta activation
Unit built in pressure shroud