Wilo-Sub TWU 4 Plug & Pump
Wilo-Sub TWU 4 Plug & Pump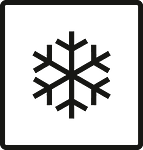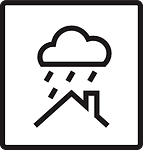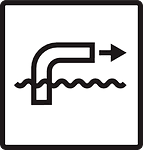 Wilo-Sub TWU 4 P&P
Your advantages
Easy installation due to preinstalled and pre-wired components
Parts that come in contact with fluids are corrosion-free
Integrated non-return valve
Low-wearing due to floating impellers
Sub TWU P&P
---
Design
Water-supply unit with submersible pump, control and complete accessories.
Application
Water-supply unit for self-sufficient water supply in the domestic sector
Washing machines
Garden sprinkling
Transferring by pumping and filling
Taps for process water
Equipment/function
Multistage submersible-motor pump with radial impellers
Integrated non-return valve
NEMA coupling
Single-phase motor
Thermal motor protection
Dry-running protection system (only with Wilo-Plug & Pump Sub-I package)
Typekey
| | |
| --- | --- |
| E.g. | Wilo-Sub TWU 4-0405-C-P&P/FC |
| TWU | Submersible pump |
| 4 | Diameter of the hydraulic unit in inches ["] |
| 04 | Rated volume flow [m3/h] |
| 05 | Number of hydraulic stages |
| C | Series generation |
| P&P | Plug & Pump system |
| FC | Version FC = Sub I package with HiControl 1 DS = Sub II package with pressure switching |
Technical data
Mains connection: 1~230 V, 50 Hz
Immersed operating mode: S1
Fluid temperature: 3-30 °C
Minimum flow rate at motor: 0.08 m/s
Max. sand content: 50 g/m3
Max. number of starts: 20/h
Max. immersion depth: 27 m
Protection class: IP 68
Pressure connection: Rp 1¼
Materials
Hydraulic housing: stainless steel 1.4301
Impellers: Noryl
Hydraulics shaft: 1.4104 stainless steel
Motor housing: 1.4301 stainless steel
Motor shaft: 1.4305 stainless steel
Construction
Submersible-motor pump for vertical or horizontal installation.
Hydraulics
Multistage submersible-motor pump with radial impellers with sectional construction. Integrated non-return valve. All parts in contact with the fluid are made of corrosion-free materials.
Motor
Corrosion-free single-phase AC motor for direct starting without soft starter. Sealed and hermetically cast motor with enamel-insulated winding, resin-impregnated, self-lubricating bearing, with water-glycol filling.
Cooling
The motor is cooled by the fluid. The motor must always be operated in submerged state. The limit values for the max. fluid temperature and the minimum flow rate must not be exceeded. Vertical installation is possible optionally with or without cooling jacket. Cooling jacket is required for horizontal installation.
Scope of delivery
Wilo Plug & Pump Sub-I package for garden irrigation of private greenery in the domestic sector:
Fully mounted
30 m connection cable approved for drinking water (cross-section: 4x1.5 mm2)
Switchbox with capacitor, thermal motor protection and On/Off switch
Wilo-HiControl 1 (FC); automatic flow monitor and pressure controller with integrated dry-running protection
30 m guy rope
Assembly parts: 2x screwed clamp ring connections, R 1¼ to R 1 reducer, 8x cable binders
Installation and operating instructions
Wilo Plug & Pump Sub-II package for self-sufficient water supply in detached houses and multi-residential buildings:
Fully mounted
30 m connection cable approved for drinking water (cross-section: 4x1.5 mm2)
Switchbox with capacitor, thermal motor protection and On/Off switch
Wilo pressure switching 0 – 10 bar, including 18 l diaphragm expansion tank, manometer, shut-off device and pressure switch
30 m guy rope
Assembly parts: T-iron, R 1¼ to R 1 reducer, 8x cable binders
Installation and operating instructions
Accessories
Cooling jacket pipes
Cable kits for potable and process water
Switchgears
Connection and installation material