Wilo-Sub TWI 6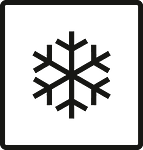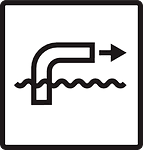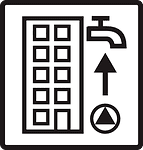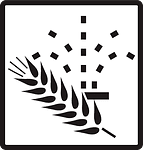 Wilo-Sub TWI 6
Your advantages
Long service life thanks to corrosion-resistant stainless steel, optionally in V4A quality
ACS certified for domestic hot water applications
A high degree of flexibility thanks to versions in the 4, 6, 8 and 10-inch area
High range of performance from 1 to 250 m³/h
Sub TWI 6
---
Design
Multistage 6" submersible pump in tie strap version for vertical or horizontal installation
Application
For water and drinking water supply from boreholes and rainwater storage tanks
Process water supply
For municipal water supply, sprinkling and irrigation
Pressure boosting
Lowering the water level
For pumping water in industrial applications
For pumping water without long-fibre and abrasive constituents
Equipment/function
Multistage submersible-motor pump with radial or semi-axial impellers
Integrated non-return valve
NEMA coupling
Three-phase motor
Hermetically cast motors
Rewindable motors
Typekey
| | |
| --- | --- |
| Example: | Wilo-Sub TWI 6.18-04-C-SD |
| TWI | Submersible pump |
| 6 | Diameter of the hydraulic unit in inches ["] |
| 18 | Rated volume flow [m3/h] |
| 04 | Number of hydraulic stages |
| C | Series generation |
| I | Motor shroud in 1.4571, motor connection via flat male tab |
| SD | Starting modeWithout = Direct startingSD = star-delta starting |
Technical data
Mains connection: 3~400 V, 50 Hz
Submerged operating mode: S1
Fluid temperature: 3-30 °C
Minimum flow rate at motor:

Hermetically cast motors: 0.08 - 0.16 m/s
Rewindable motors (SD-R): 0.1 - 0.5 m/s (depending on type)

Max. sand content: 50 g/m3
Max. number of starts: 20/h
Max. submersion depth:

Hermetically cast motors: 350 m
Rewindable motors: 100 m

Protection class: IP 68
Pressure connection: Rp 2½ - Rp 3
Materials
Hydraulic housing: Stainless steel 1.4301
Impellers: Stainless steel 1.4301
Hydraulic shaft: Stainless steel 1.4057
Motor housing: EN-GJL or stainless steel 1.4301
Motor shaft: Stainless steel 1.4305 or 1.4301
Construction
Submersible pump with ACS approval for vertical or horizontal installation.
Hydraulics
Multistage submersible-motor pump with 4" or 6" NEMA connection and radial or semi-axial impellers with sectional construction. Integrated non-return valve. All parts that come in contact with the fluid are made of corrosion-free materials.
Motor
Three-phase motor for direct and star-delta start. Sealed, hermetically cast motor with enamel-insulated winding, resin-impregnated, or rewindable motor with PVC-insulated winding, self-lubricating bearing, with water-glycol filling.
Cooling
The motor is cooled by the pumped fluid. The motor must always be immersed when operated. The limit values for maximum fluid temperature and minimum flow velocity must be adhered to. Vertical installation is possible with or without cooling jacket. Horizontal installation must be performed in conjunction with a cooling jacket.
Pressure shroud
The pressure shroud is used for the direct installation of the unit in the pipe network. Standard models are without mounted non-return valves. The maximum inlet pressure is 10 bar.
Scope of delivery
Hydraulics and motor ready assembled
4/5/10 m connecting cable approved for drinking water (cross-section: 4x2.5 mm2 or 4x4 mm2)
Installation and operating instructions
Options
Hydraulics in stainless steel 1.4401
Stainless steel motor in 1.4401, 1.4408 or 1.4571
60 Hz version
Star-delta starting
Rewindable motor
Rewindable motor with drinking water filling
Configured units for special versions
Accessories
Cooling jacket pipes
Pressure shroud (for configured units)
Cable kits for drinking water and process water
Switchgears