Wilo-EMU sprinkler pumps D..., K... and KM...
Wilo-EMU sprinkler pumps D..., K... and KM...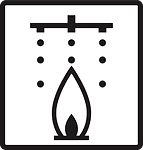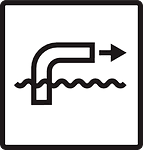 Wilo-EMU D..., K…, KM...
Your advantages
VdS certified
Heavy-duty version made of grey cast iron or bronze
Pressure shroud in corrosion-free and hygienic stainless steel design with rubber bearings for reducing noise and vibration
Wilo--EMU D..., K..., KM...
---
Design
Multistage submersible pump in sectional construction with VdS approval for vertical or horizontal installation for supplying sprinkler systems
Application
For pumping water without long-fibre and abrasive constituents for supplying sprinkler systems
Equipment/function
Multistage submersible pump with semi-axial impellers
NEMA coupling (depending on type)
Three-phase motor for direct or star-delta start
Rewindable motors
Technical data
Mains connection: 3~400 V/50 Hz
Submerged operating mode: S1
Max. fluid temperature: 25 °C
Max. sand content: 35 g/m3
Max. number of starts: 10/h
Max. immersion depth: 300 m
Protection class: IP68
Construction
Submersible pump for vertical or horizontal installation in tanks to supply sprinkler systems.
Hydraulics
Multistage submersible-motor pump with semi-axial hydraulics. Housing parts made of EN-GJL with 2K coating or G-CuSn10, impellers made of G-CuSn10. Guide housing with casing wear rings made of special bronze. Pressure connection as flange connection.
Motor
Three-phase motor with rewindable PVC-insulated winding for direct and star-delta starting. Motor shroud made of A2/A4-quality stainless steel or steel/G-CuSn10. Pump connection up to 8" overall size as NEMA connection, as standardised connection from 10" and larger. Sealing of motor shaft by the use of a mechanical seal made of solid silicon carbide material.
Thrust bearing with rockers for absorption of high axial thrust. Negative axial thrust is absorbed by the counter-thrust bearing. Self-lubricating bearing. NU… series motors are filled with water-glycol mixture as standard. Alternatively, they can be filled with drinking water (T version). U… series motors generally have to be filled with drinking water.
Cooling
The motor is cooled by the pumped fluid. The motor must always be immersed when operated. Vertical installation is possible with or without cooling jacket. For horizontal installation, bearing brackets must be used for reinforcement of the unit. An anti-vortex plate or cooling jacket may be used to improve the inlet flow.
Pressure shroud
The pressure shroud is used for the direct installation of the unit in the pipe system. Standard models are without mounted non-return valves. The maximum inlet pressure is 10 bar or 5 bar on D 500 unit.
Scope of delivery
Hydraulics + motor completely assembled
Connection cable in accordance with VDE/KTW, cable cross-section and length per customer request
Installation and operating instructions