Wilo-Sub TWU 3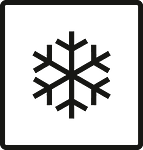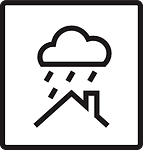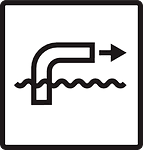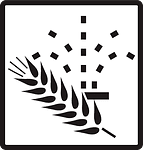 Wilo-Sub TWU 3
Your advantages
Parts that come in contact with fluids are corrosion-free
Integrated non-return valve
Maintenance-friendly, rewindable motor
S
---
Design
Multistage 3" submersible pump in shroud design for vertical or horizontal installation
Application
For domestic water supply from boreholes, wells and rainwater storage tanks
For domestic water supply, sprinkling and irrigation
For pumping water without long-fibre and abrasive constituents
Equipment/function
Multistage submersible-motor pump with radial impellers
Integrated non-return valve
NEMA coupling
Single-phase or three-phase AC motor
Integrated thermal motor protection for single-phase motor
Typekey
| | |
| --- | --- |
| e.g. | Wilo-Sub TWU 3-0115 |
| TWU | Submersible pump |
| 3 | Diameter of the hydraulic unit in inches ["] |
| 01 | Nominal volume flow [m3/h] |
| 15 | Number of hydraulic stages |
Technical data
Mains connection: 1~230 V, 50 Hz or 3~400 V, 50 Hz
Immersed operating mode: S1
Fluid temperature: 3-35 °C
Minimum flow rate at motor: 0.08 m/s
Max. sand content: 50 g/m3
Max. number of starts: 30 /h
Max. immersion depth: 150 m
Protection class: IP 58
Pressure connection: Rp 1
Materials
Hydraulic housing: 1.4301 stainless steel
Impellers: polycarbonate
Hydraulics shaft: 1.4104 stainless steel
Motor housing: 1.4301 stainless steel
Motor shaft: 1.4305 stainless steel
Construction
Submersible-motor pump for vertical or horizontal installation.
Hydraulics
Multistage submersible-motor pump with radial impellers with sectional construction. Integrated non-return valve. All parts in contact with the fluid are made of corrosion-free materials.
Motor
Corrosion-free single-phase or three-phase motor for direct starting, with rewindable motor, oil-filled, self-lubricating bearing.
Cooling
The motor is cooled by the fluid. The motor must always be operated in submerged state. The limit values for the max. fluid temperature and the minimum flow rate must not be exceeded. Vertical installation is possible optionally with or without cooling jacket. Cooling jacket is required for horizontal installation.
Scope of delivery
Hydraulics + motor fully assembled
1.8 m connecting cable approved for drinking water (cross-section: 4x1.5 mm2)
Single-phase version including switchbox with capacitor, thermal motor protection and On/Off switch
Installation and operating instructions
Options
Motor versions for special voltages 3~230 V, 50 Hz; 1~230 V, 60 Hz; 3~380 V, 60 Hz
Accessories
Cooling jacket pipes
Diaphragm pressure vessel
Cable kits for potable and process water
Float switch
Switchgears
Connection and installation material