'Energetic treatment' for Klinikum Bremerhaven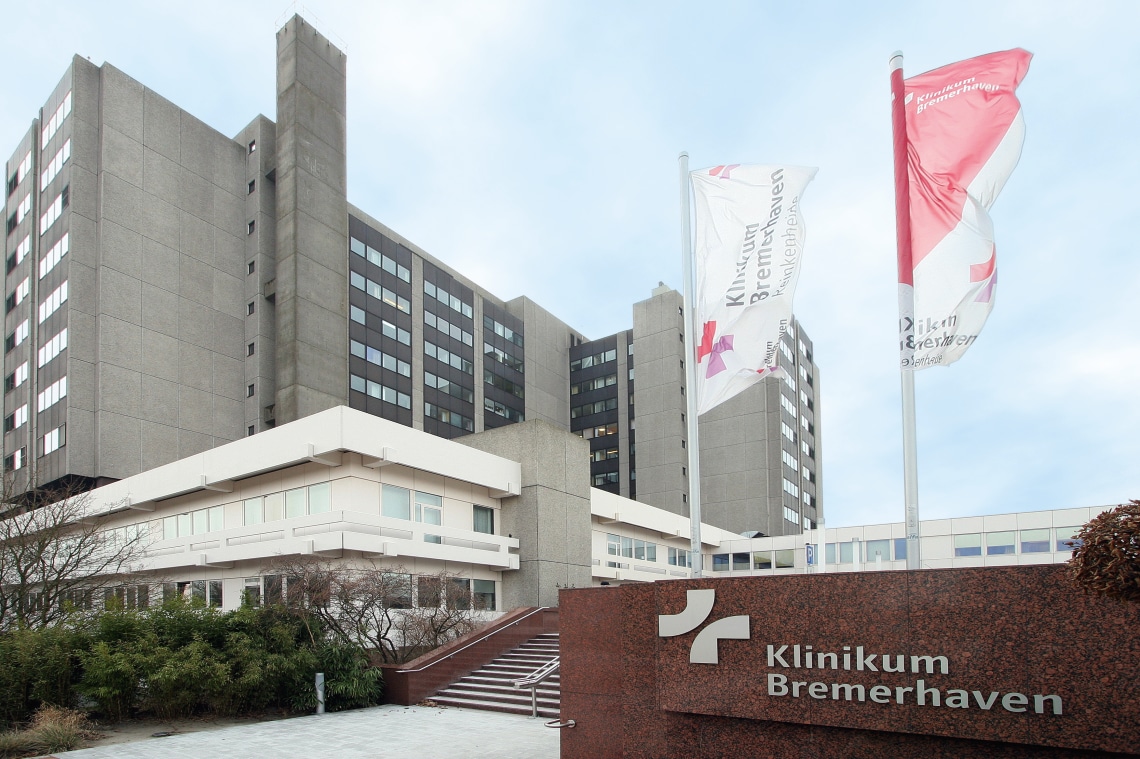 Outmoded energy consumption.
Since it opened in 1976, the Klinikum Bremerhaven has been the most modern hospital of its kind in the Bremen region, with a total of 710 beds. However, in stark contrast with its leading medical reputation, the building's technical facilities and systems were far from current. In 2004, the hospital's primary energy costs were €2.4 million. The most important aspect for the Klinikum's patients is, as it has always been, competent medical staff and the use of state-of-the-art medical technology. However, the medical system and the rapid recovery of patients are both dependent on reliable and optimised building technology.
Wilo-Energy Solutions bring building services up to date.
In collaboration with 'energiekonsens', the Bremen-based environmental agency, the contract for energy-efficient renovation was awarded to Siemens' Building Technologies Division. As part of this, an energy saving and contracting project was negotiated, with a project duration of 12 years.A total of 120 individual measures were subsequently implemented to replace functioning yet uncontrolled pumps with Wilo-Stratos high-efficiency pumps.In so doing, the Klinikum has set a milestone in terms of systems quality, eco-friendliness, sustainable cost savings and energy optimisation.
A clear result: around 50 MWh electricity saved per year.
By proactively replacing the pumps, the hospital was able to reduce its energy consumption by 31 %. Since the replacements were installed, approx. 50 MWh of electricity has been saved each year through the use of high-efficiency pumps alone.
As a result, these measures have ensured a highly reliable supply, hygienic safety in accordance with the latest hygiene provisions, and enhanced comfort for patients – while simultaneously enhancing patient comfort. The investments in Wilo high-efficiency pumps have therefore paid dividends after only a short time.