Wilo pumps for Moscow´s business flagship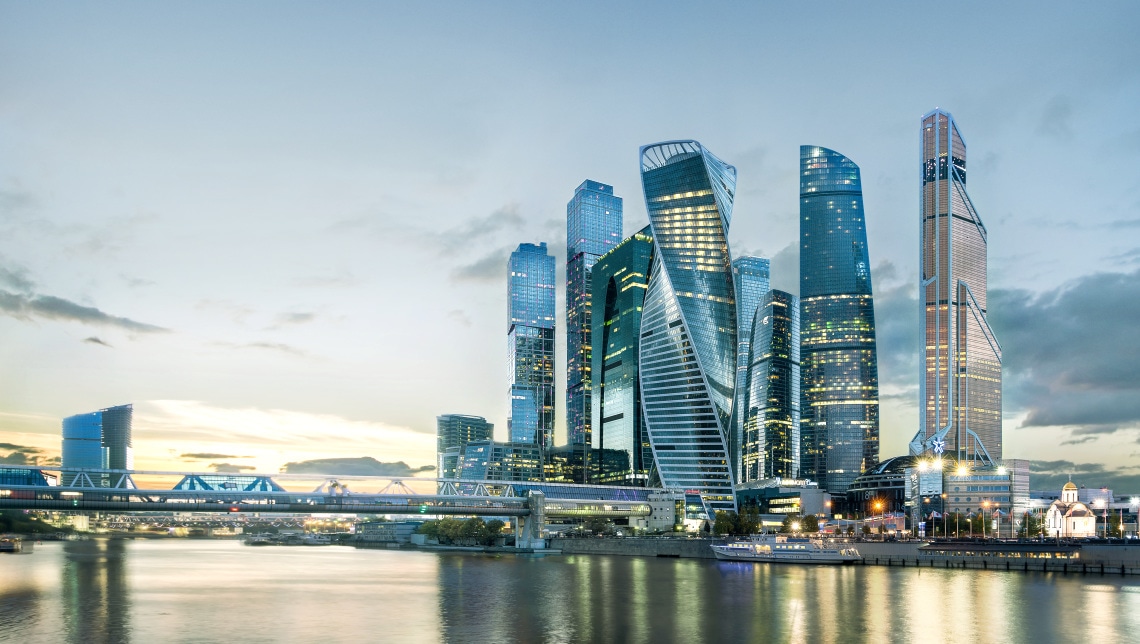 Rising into the sky like two gigantic mirrors: the crystalline skyscrapers on the north bank of Moskva River. The commercial district Moscow City forms a new silhouette and an impressive contrast to the historic bulbous spires of St. Basil's Cathedral. The twelve-billion-dollar project "Moscow International Business Center" is to become the new flagship of the megacity. Among the skyscrapers, that form the city's new skyline is the Federation Tower. The symbol of a new era, the modern Moscow. About one thousand Wilo pumps ensure a smooth supply of heating, air conditioning, ventilation and water.
Modern state-of-the-art skyscrapers line up about five kilometres beeline from the Kreml: over the past decade, a completely new district was built on a former harbour area. A financial district that is growing steadily. "Moscow City" is the first project of its kind in the Russian capital – it combines trade, apartments as well as leisure facilities. Offices, shops and hotels emerge on four million square meters – space for more than 300,000 people. Fifty kilometres away from Domodedowo airport, the district can be reached easily via three underground stations or a fast line. For tourists, Moscow has become a more and more popular destination: The observation decks of some of Europe's tallest buildings, such as the Mercury City Tower or the Federation Tower, offer breath taking views over the city.
Federation Tower
Completed in 2017, Federation Tower, "Baschnja Federazija " as it is called in Russian, is the tallest building in Europe with a height of 374 meters replacing "The Shard" in London (306 meters). The monumental complex consists of two towers with different sizes: the more than 370-meter tower with almost 100 floors is called "Vostok" (East-Tower), Orient, whereas the smaller one with over 60 floors and a height of 243 meters is called "Zapad"(West-Tower), Occident. Beneath the surface, the glass giants share a ten-story foundation. Wilo-Stratos pumps provided by Wilo Russia, ensure efficient and reliable heating, air conditioning and cooling at the same time. Consistently designed for high efficiency, it was the origin of the energy label for pumps with up to 80 per cent energy savings.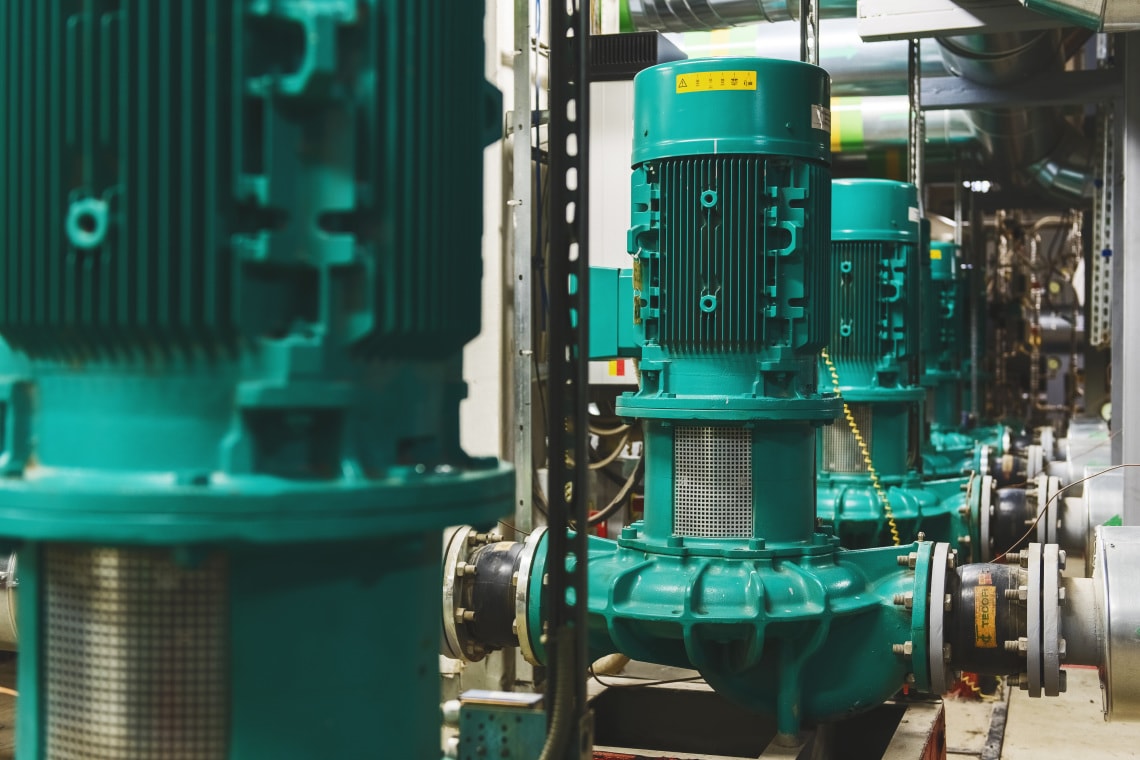 High-efficiency for the heart of Moscow's Business Center
As part of a pilot project to test the pumps in operation, Wilo Russia installed 367 models during the construction phase of the West-Tower. Due to its high performance and efficiency, the order for the West-Tower followed in 2007. One year later, the pump expert supplied nearly 600 different product types for all existing building systems: heating, water supply, pressure boosting, sewage, air-conditioning, cooling. The pumps are issued on a total of five different technical floors with an area of 15 000 square meters each. The entire control of the pumps and pump systems is purely electronically controlled via an internal centre – in case of a possible malfunction, a message is sent directly to the smart phone or computer of the building's Facilities Manager.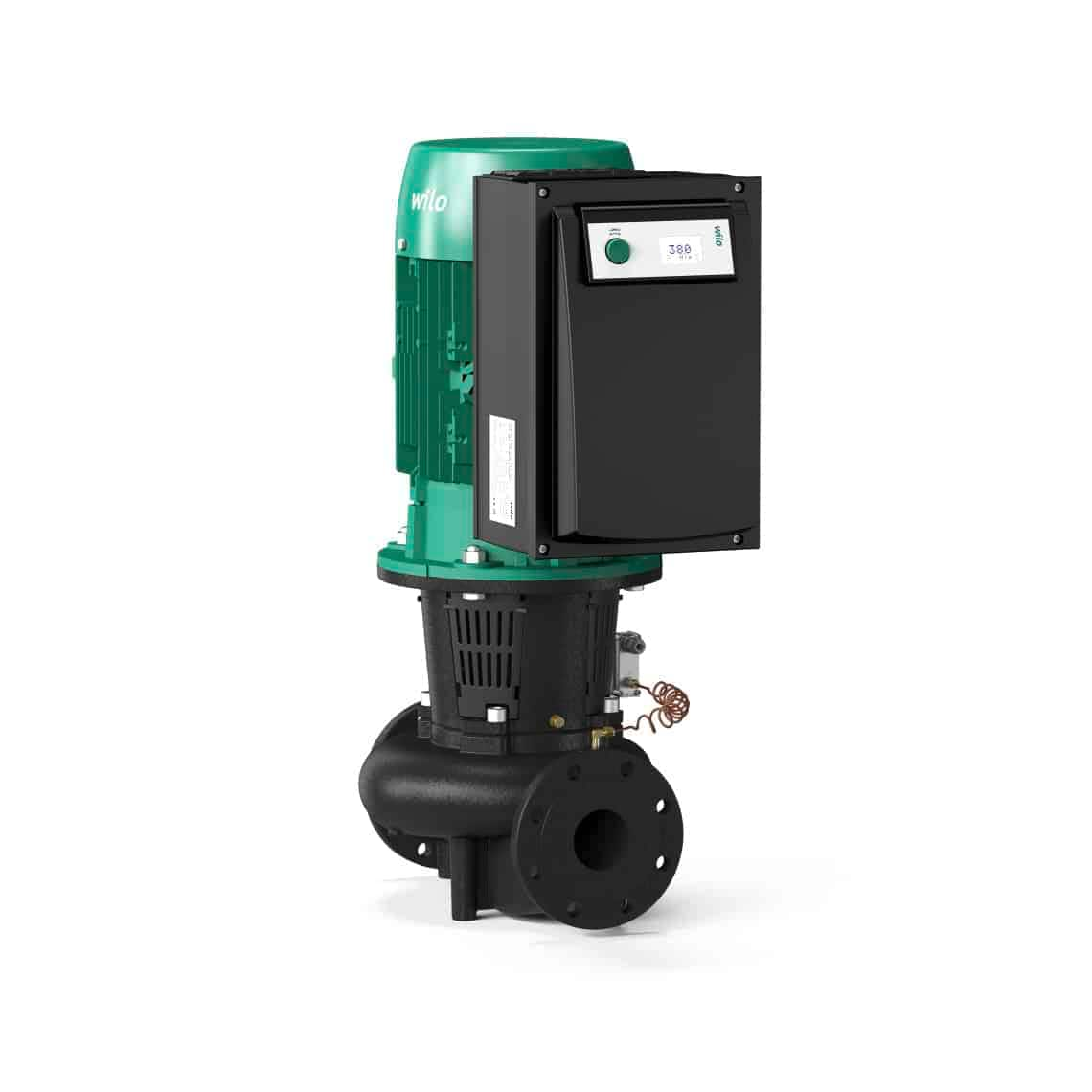 Wilo-CronoLine-IL-E
Construction
Electronically controlled glanded single pump in in-line design with flange connection and automatic power adjustment
Application
Pumping of heating water (acc. to VDI 2035), cold water and water/glycol mixtures without abrasive substances in heating, cold water and cooling systems.
Your advantages
Energy savings due to integrated electronic power adjustment
Optional interfaces for bus communication using plug-in IF-Modules
Simple operation with Green Button Technology and display
Integrated dual pump management
Integrated full motor protection (PTC thermistor sensor) with trip electronics
Product information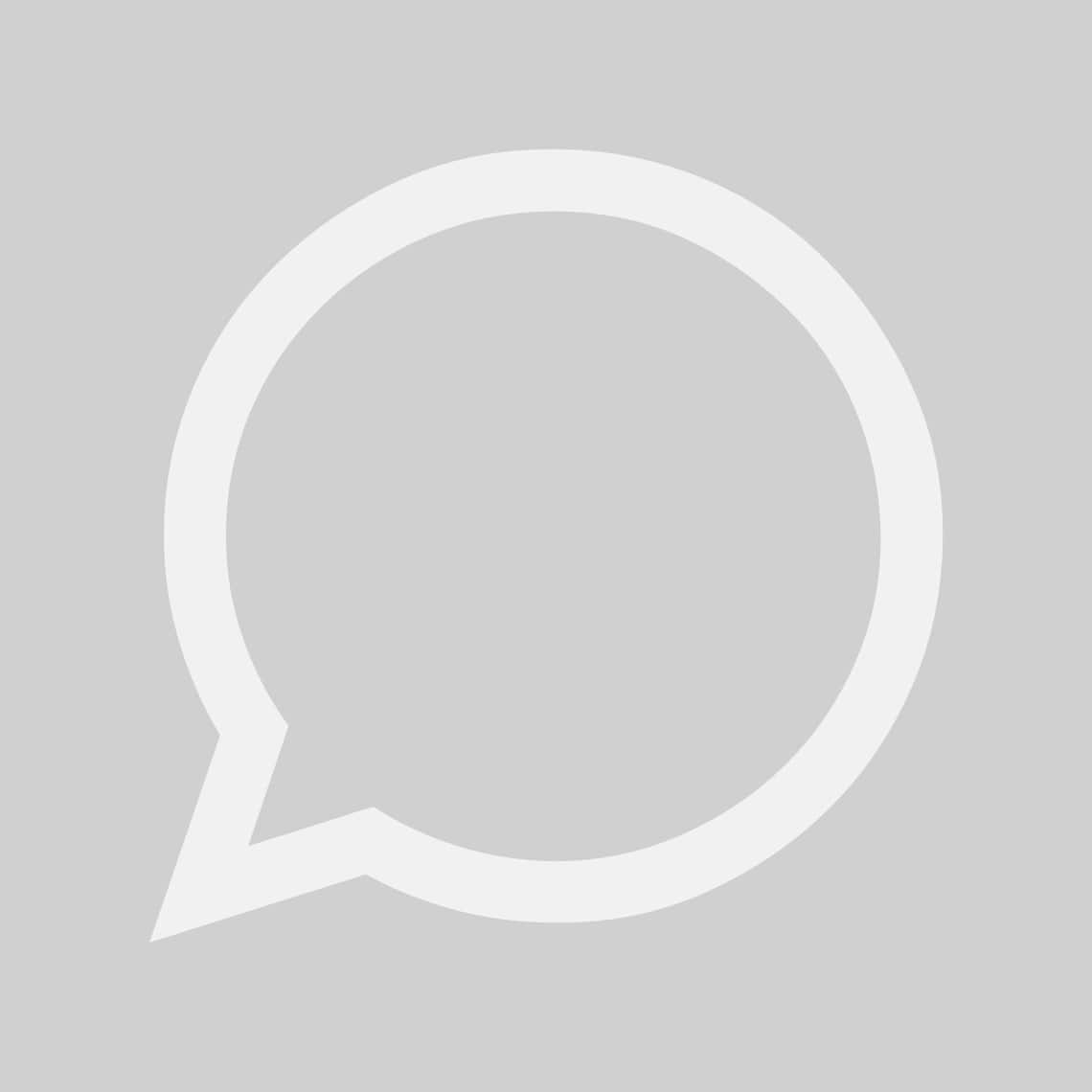 We have answers to your questions
Our products and services have aroused your interest? Then we are happy to help!
Whether it's creating an offer or editing service specifications, designing different types of equipment, advising on the selection of pumps and switchgear, or just helping with hydraulic and control issues.
Feel free to contact your nearest sales office and make an appointment. We look forward to hearing from you!
Find the right contact for your question.