Wilo-DrainLift WS 40/50 Basic
Wilo-DrainLift WS 40/50 Basic
Series description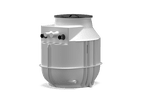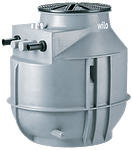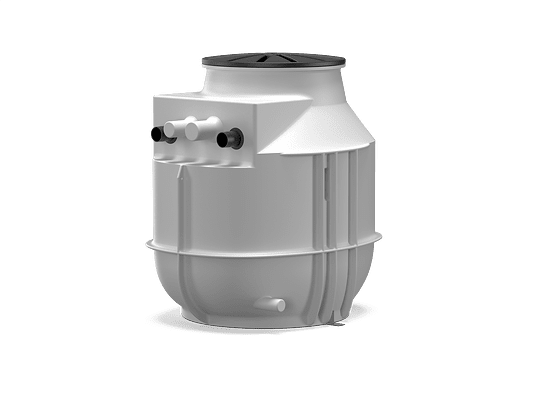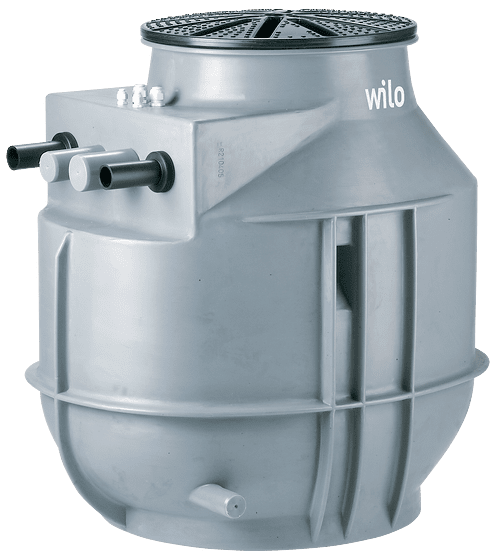 Your advantages
Pressure-tight pump chamber for subterranean and aboveground installation
Flexible due to free selection of inlets
Large tank volume
Including pipework, level control, switchgear and pump
Construction
Pump chamber made of plastic with integrated pump as concealed pumping station or floor-mounted lifting unit
Application
Pumping of pre-cleaned sewage without faeces that cannot be returned to the sewer system using natural falls, and for the draining of objects that are below the backflow level.
Equipment/function
Pump chamber complete ready for connection with pipework and pump.
Scope of delivery
Tank (for single or twin-head pump system)
Built-in pipework
Non-return ball valve
Including pump
Level switching
Switchgear (for three-phase pump or double-pump system)
Cover with seal (can be walked on, supporting a weight up to 200 kg)
Hole saw Ø 124 mm, inlet seal DN 100 (for pipe Ø 110 mm)
1 PVC hose section Ø 50 mm with clamps for connection of a diaphragm hand pump
Fixation material for floor fixation
Installation and operating instructions
Type key
| | |
| --- | --- |
| Example: | Wilo-DrainLift WS 40E/TC40 (3~)-BV |
| WS | Synthetic pumping station |
| 40 | Pressure outlet of the system |
| E | E = single-pump system D = double-pump system |
| TC 40 | Built-in pump |
| (3~) | Three-phase current motor |
| BV | non-return ball valve |
Materials
Pump chamber: PE
Pipework: 1.4404
Surface coupling: PUR
Non-return ball valve: Cast iron
Gate valve: bronze
Pump: Cast iron
Description/construction
The Wilo-DrainLift WS 40 Basic is an automatic lifting unit as a single-pump or double-pump system. The plastic shaft has integrated finning for increasing stiffness and anti-buoyancy, and also provides freely-definable inlets.
The system can be installed in buildings as a lifting unit, as well as outside buildings like a traditional pump chamber in the ground.
Technical data
Inlet: DN 100/DN 150
Ventilation: DN 70
Maximum pressure in the pressure pipe: 1.5 bar.
Pump
The submersible sewage pump Wilo-Drain TC 40 is preinstalled.