OEM solutions
Wilo-OEM Solutions
You want all information for OEM solutions from Wilo?
Then visit our OEM website at: www.wilo-oem.com
With OEM Solutions, visionary ideas are within reach. As a leading original equipment manufacturer, we see ourselves as part of your business and know exactly how important your processes are.
You are an installer or consultant and you have a question about an OEM pump installed in the system?
If your Wilo pump is an integral part of a device, for example a heating system, we can not give you any information about these products for warranty and liability reasons. Please contact the manufacturer of the device if you have any questions.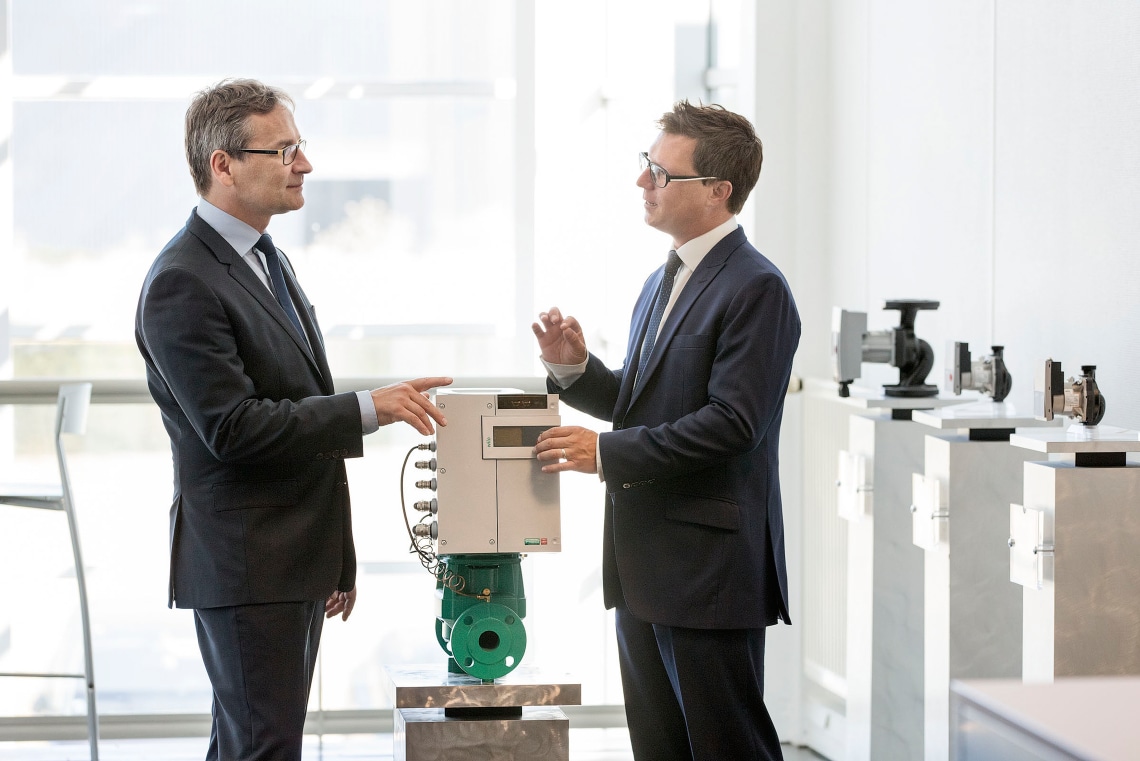 An original equipment manufacturer with a detailed understanding of your business.
With OEM Solutions, what is visionary is just a step away from reality. As the leading original equipment manufacturer, we see ourselves as part of your business and we know exactly how crucial your processes are. We work with you to develop customised innovative solutions making you a pioneer in your market. We produce these solutions for you at the time you choose, to sustainable, top quality. This will benefit your entire business. From senior management to purchasing. From logistics to research and development. Thanks to highly committed teamwork for your success.
More information for our OEM-solutions
We are the partner, who develops with you, the solution you need.
Our method of working has always been to be as close to you as possible, in order to familiarise ourselves and fully understand what the issues are in your markets. This is how we attach great importance to knowing every detail of your processes, in order to develop alongside you, the best tailor-made solutions adapted to your needs.
Because your success is our target, each of us, based on our responsibilities, is committed to meeting the requirements of our partner counterpart.
So, your leaders pursue their visionary goals, your operations managers are assured of smooth processes, your research and development team can count on innovative solutions and your sales team on the most fair prices. Finally, your engineers will be thrilled by the high efficiency of our solutions and your quality management will be guaranteed of reliable processes.
Whether you are an international group or a small or medium-sized enterprise, a contact person will be dedicated to you in order to best meet your requirements.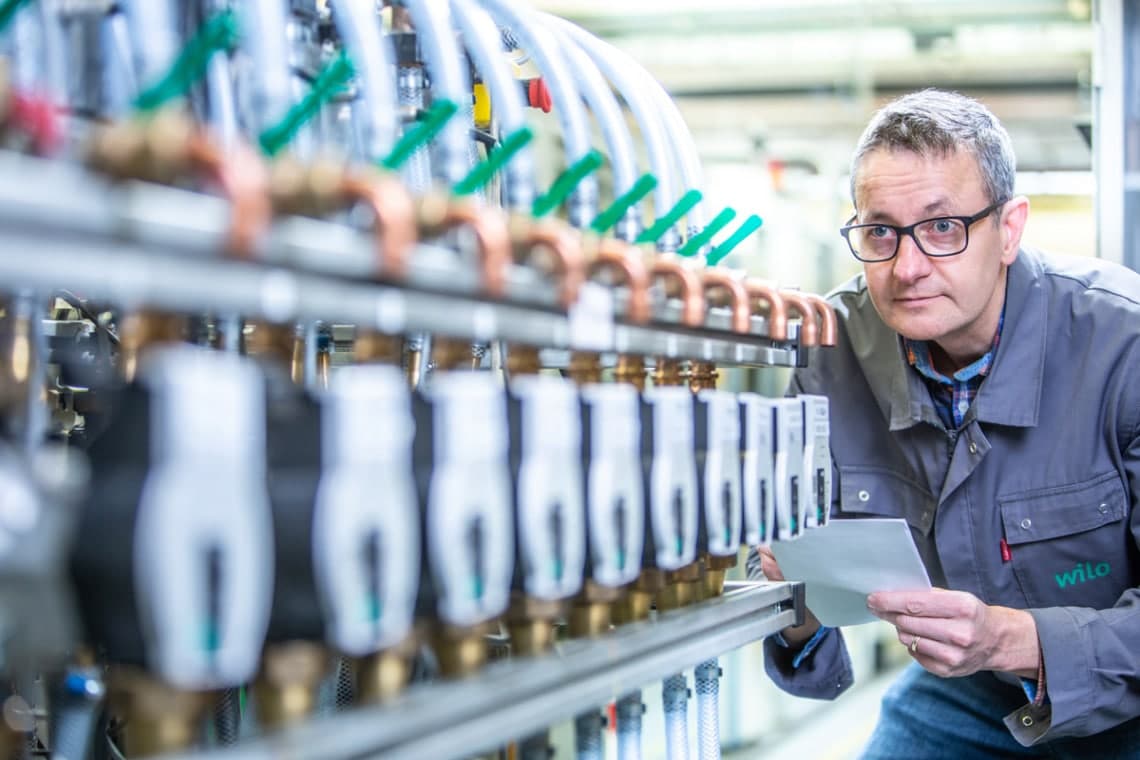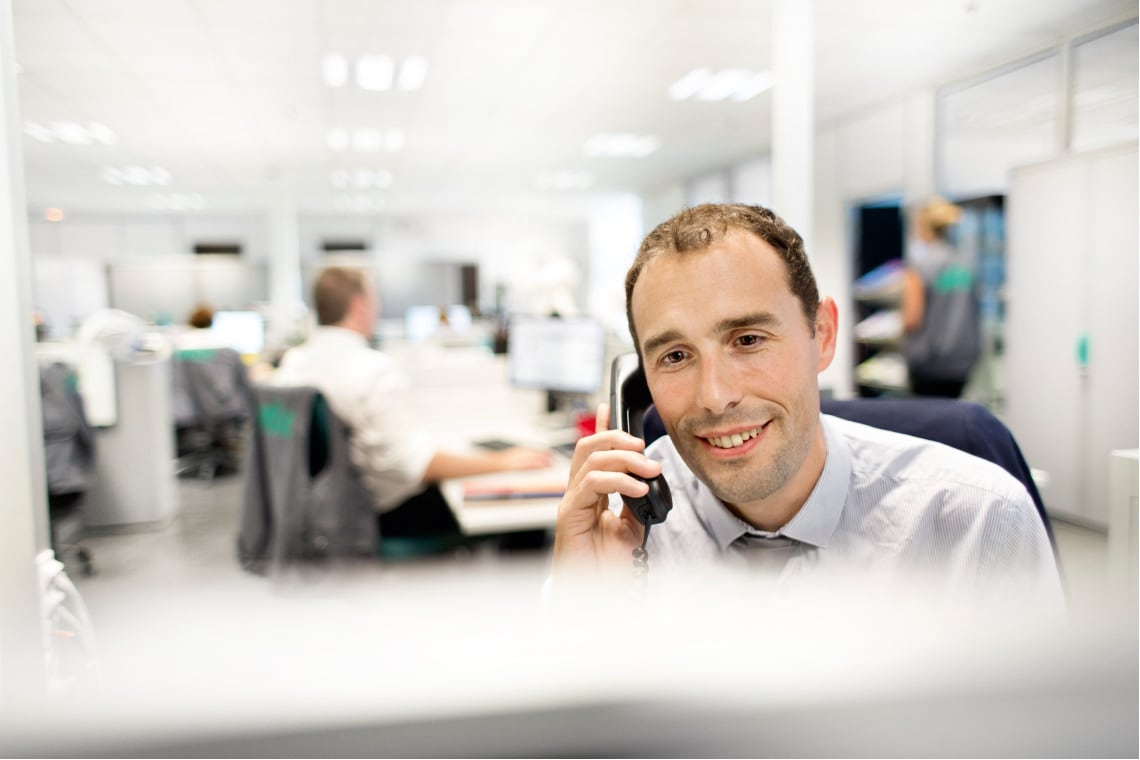 A dedicated team at your service at the core of the Wilo Group, global player in the high-tech pump sector
We are a team of 600 experienced and skilled employees who make every effort to develop excellent solutions. We are historically located in Aubigny/France and also provide products and services all over the world, through our Wilo plants and subsidiaries network.
In total, we serve approximately 4,500 direct and indirect customers, either directly from our manufacturing facilities or from our Wilo sales subsidiaries.
Our organization is intended to give you the best support locally and on a worldwide scale. Global and local sales management, sales engineering, business support and customer quality are at your disposal wherever you are located.
From existing modules to custom-developed solutions.
Wilo develops networked systems that build on sustainable concepts and intelligent technologies.
With its pioneering spirit, Wilo creates products and solutions that provide today's market with answers to the complex tasks of tomorrow's building services and industries.
To do this, we equip our products with ambient intelligence to create new functionalities.
As an innovation leader, we set standards and offer customers around the globe tailored products that guarantee the maximum in terms of reliability, flexibility and energy savings.
Wilo is perfectly set up to cater to the greatest variety of customer requirements – smartly, efficiently and holistically.
The building services market is changing. The market demands a shift from individual products for a single application to solutions for specific on-site challenges and, moreover, to full-range solutions for all applications.
As a solution provider, Wilo comprehensively handles the needs of its customers from A to Z through its worldwide expert network.