Repair
Repair
Rapid assistance guaranteed.
Malfunctions are annoying. What if the pump fails or displays an error message? What support can Wilo provide? With our customer-oriented corporate approach, it is important to us that problems with your Wilo pump are solved reliably and sustainably. Our repair service will help you in an uncomplicated and conscientious way, irrespective of whether you need a repair on site or in-house at Wilo.
Reliable and sustainable – that is our aspiration.
The repair of failed pumps, however, must not only be reliable and sustainable, but also simple and fast. It is annoying enough when a pump fails, so for us it is clear: we minimise the effort our customers have to make.
Our Wilo service technicians are familiar with all pumps and can therefore respond quickly and specifically, with each work step documented in a service report.
Our Wilo service technicians draw on their competence and experience while consultating with the customer on site to decide whether the pump can actually be repaired on site or has to be sent in for a factory repair. The Wilo repair service also provides spare parts or a replacement pump to restore the operational reliability of the system as quickly as possible.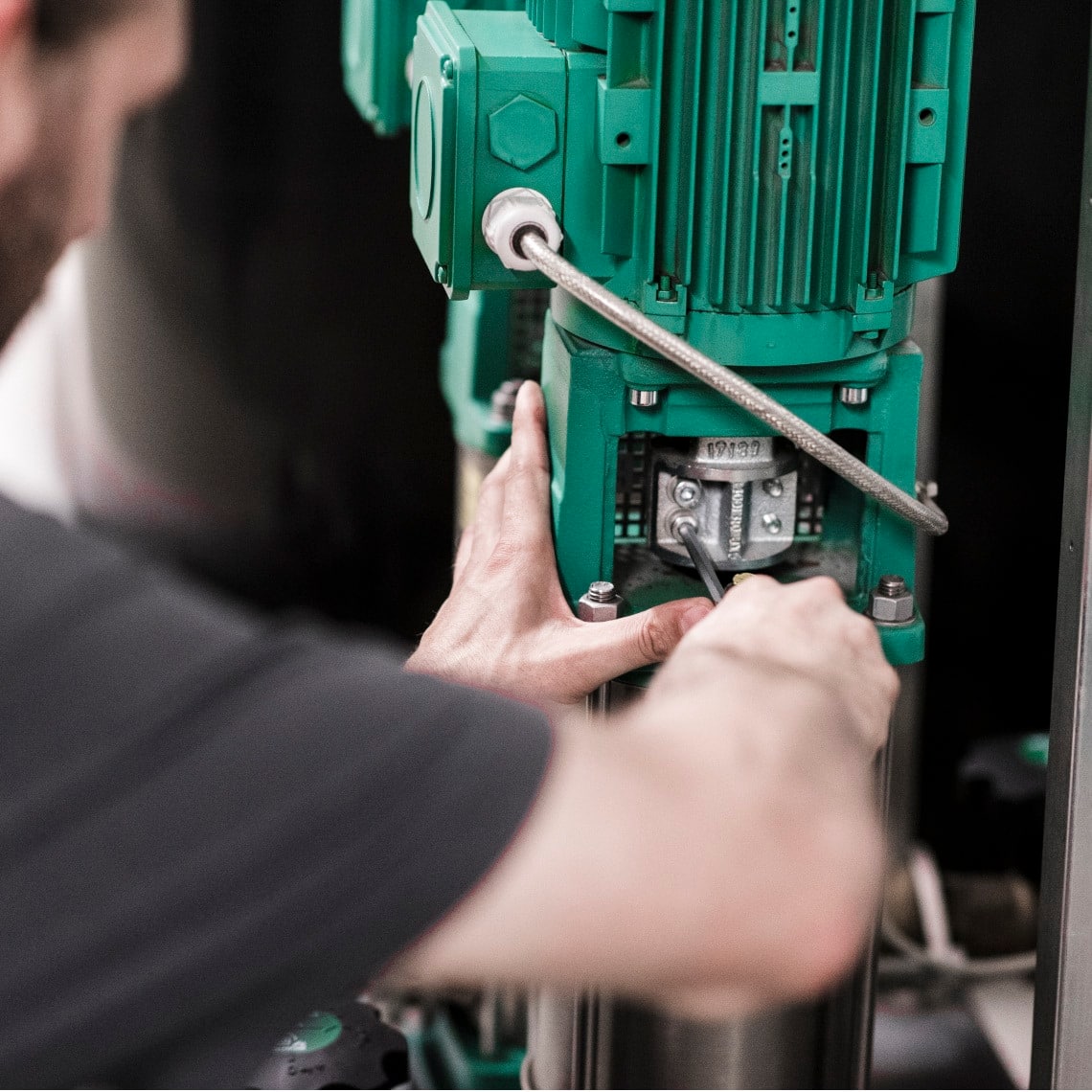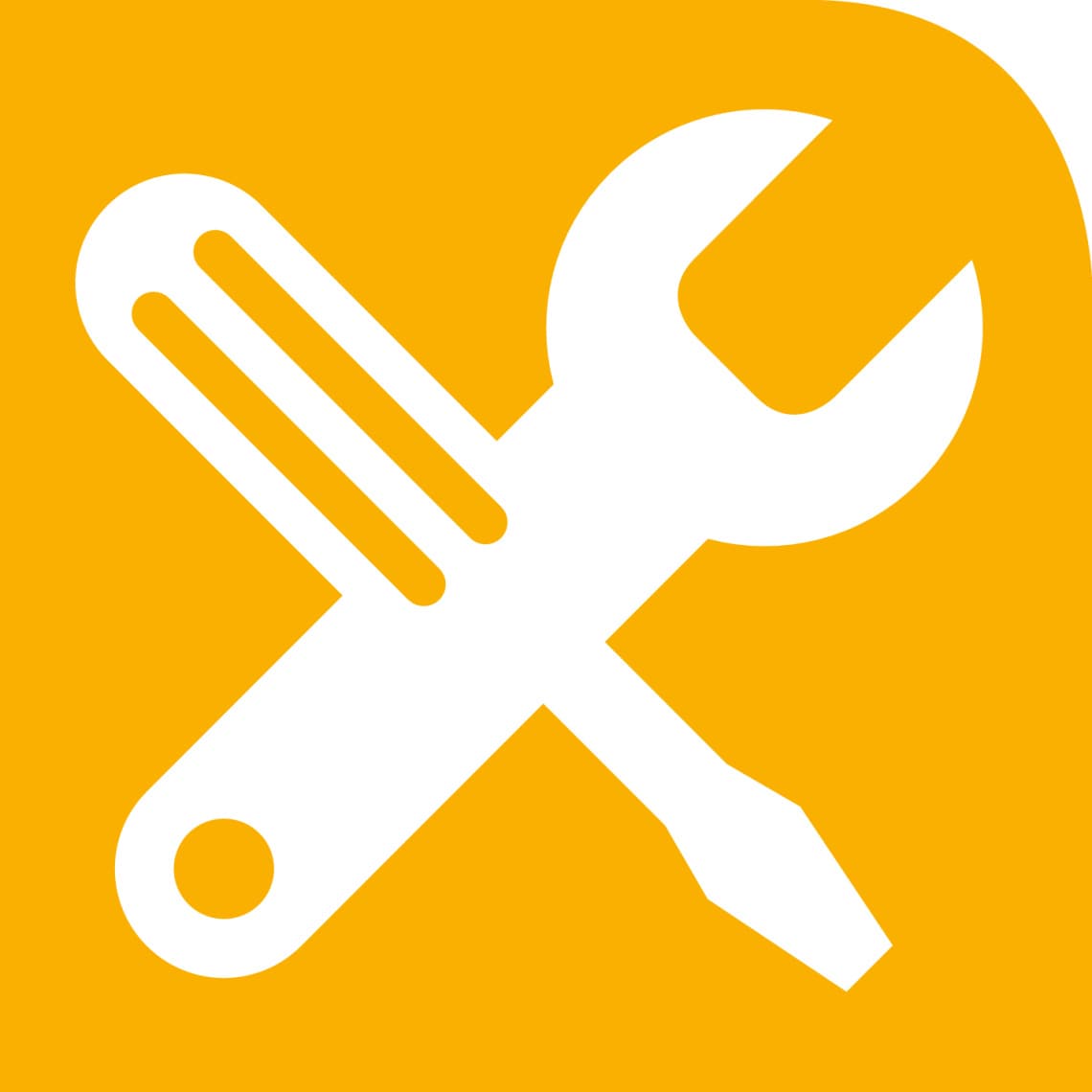 Our service for you:
Verification and elimination of error causes by experienced Wilo experts
Non-binding estimate for repairs
Electric-hydraulic test run to ensure correct data regarding functionality, quality and performance of the pump or system
Coating of various pump or system components for an optimised efficiency factor
Use of genuine spare parts only
Documentation of the repair in the service report
You can download the order form for repairs here.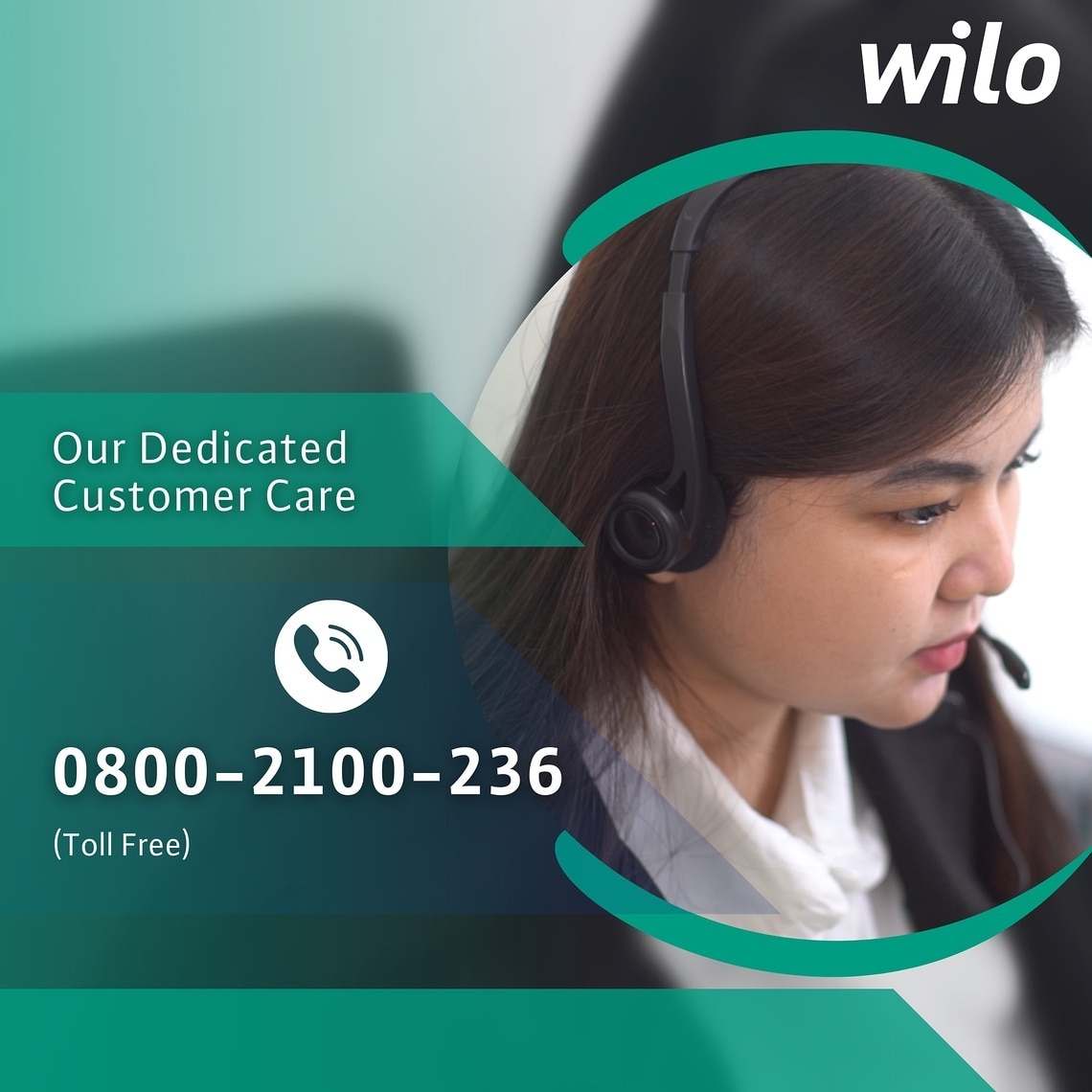 If you need support from a Wilo expert, you can engage our Wilo service here.
Our Wilo service technicians are on duty for you 24 hours a day, 365 days a year. No matter how things turn out: one call is all it takes to get support from our pump experts. They will help you quickly and professionally with direct coordination.
Wilo's focus has been on the customer since 1872. We therefore offer a 24 hour emergency service so you can reach us at any time.
Customer Care 08002100236 (toll free)
service.id@wilo.com
Available:
Mon–Fri 8:30 am – 5:30 pm
24 hour telephone emergency service