Wilo-Varios PICO-STG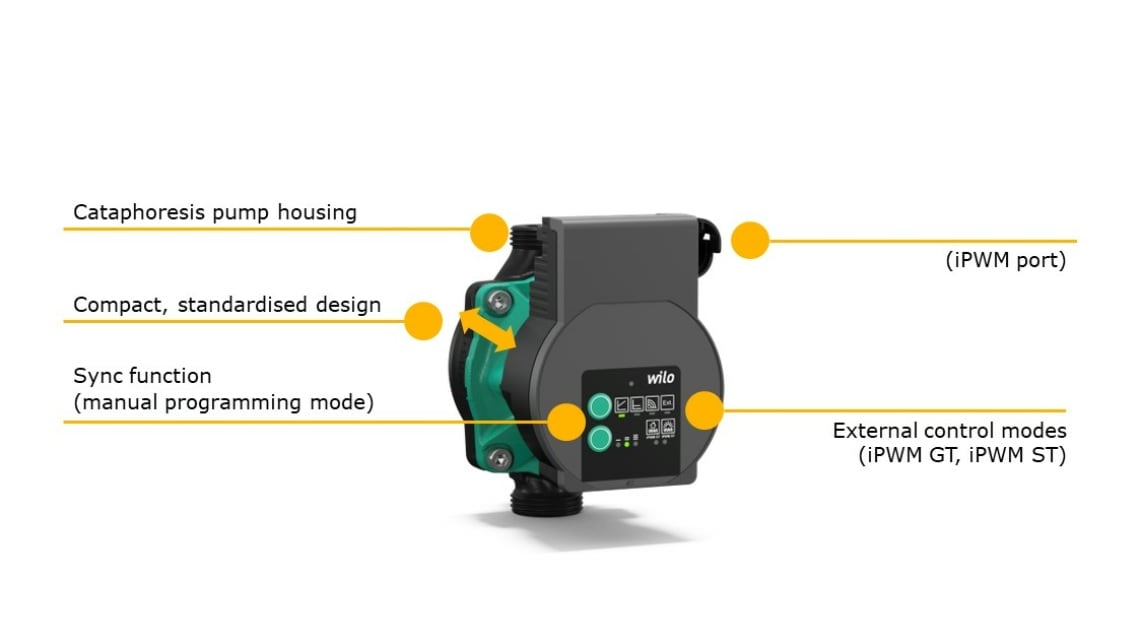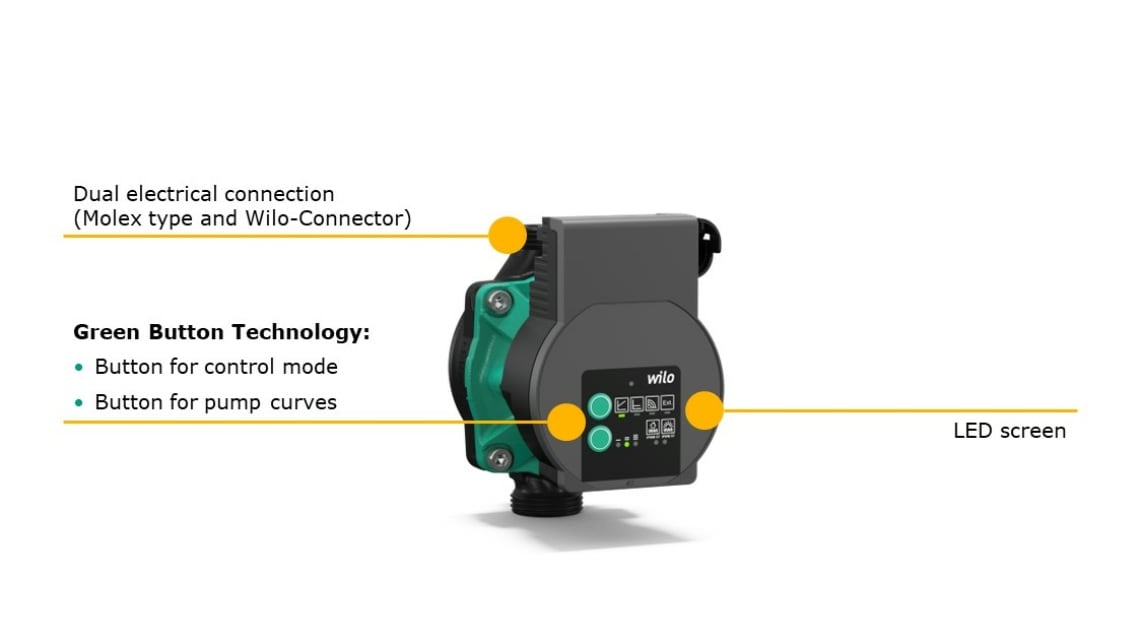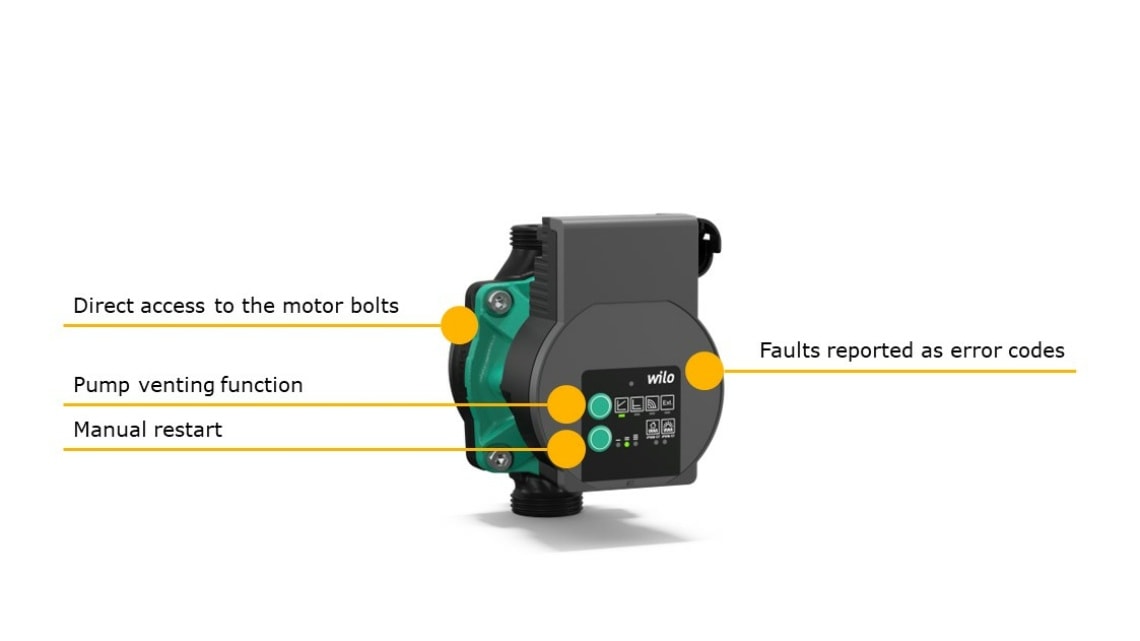 The Wilo-Varios PICO-STG Sync function:
The Wilo-Varios PICO-STG includes a variety of Wilo pumps and their individual pump curves. The pump curve of the Wilo pump to be replaced can be reproduced by the Sync function using the Sync function Assistant here or in the Wilo-Wilo-Assistant App.
As today with Yonos PICO or Stratos PICO, Varios PICO-STG can be of course used also as replacement pump for comparable products from competition.
But only when replacing Wilo-pumps, the additional feature "Sync function" can be used to increase compatibility.
These includes the stand alone pumps Wilo-Star RS, Wilo-Star STG, Wilo-Stratos ECO, Wilo-Yonos PICO, Wilo Yonos PICO-STG Wilo-Stratos PICO and the integrated pumps Wilo-RS, Wilo-Yonos PARA, Wilo-Yonos PARA RKC, Wilo-Yonos PARA RKA and Wilo-Yonos PARA PWM.
In doubt please refer to the product list in the Sync function tool.

Only 3 Steps necessary with the Sync Function Assistant:
1) Check if your old Wilo-pump curves are included in Sync function database.
2) Follow the guided instructions of the Sync Function Assistant step by step.
3) If the programming is complete please to not forget to set the pump correctly and select the desired characteristic curve in operating mode.
Use the Sync function assistant also for your mobile devices.
The "Wilo Assistant" makes the entire world of high-efficiency pump technology available on smartphones and tablets for sanitation, heating and air-conditioning specialists and specialist consultants of technical building equipment.
The free "Wilo Assistant" app is an easy-to-use mobile application and offers support in designing, customer consultation and installation. It also delivers a wealth of strong sales arguments for energy-efficient, economical and environmentally friendly pump technology for heating, air conditioning and domestic hot-water circulation.
Download the Wilo-Assistant as an app version on your mobile phone!
Download on the App Store (iOS)
Android App on Google play