MultiPress HMP 304
MultiPress HMP 304
Data sheet
Operating data
Max. fluid temperature T

35 °C

Min. fluid temperature T

5 °C

Max. ambient temperature T

40 °C
Motor data
Mains connection

1~230 V, 50 Hz

Rated power P2

0.55 kW

Rated current IN

1.56 A

Power factor cos φ

0.77
Information for order placements
Net weight, approx. m

21 kg

Brand

Wilo

Product description

MultiPress HMP 304

Article number

2511913
Dimensions and dimensions drawings
MultiPress HMC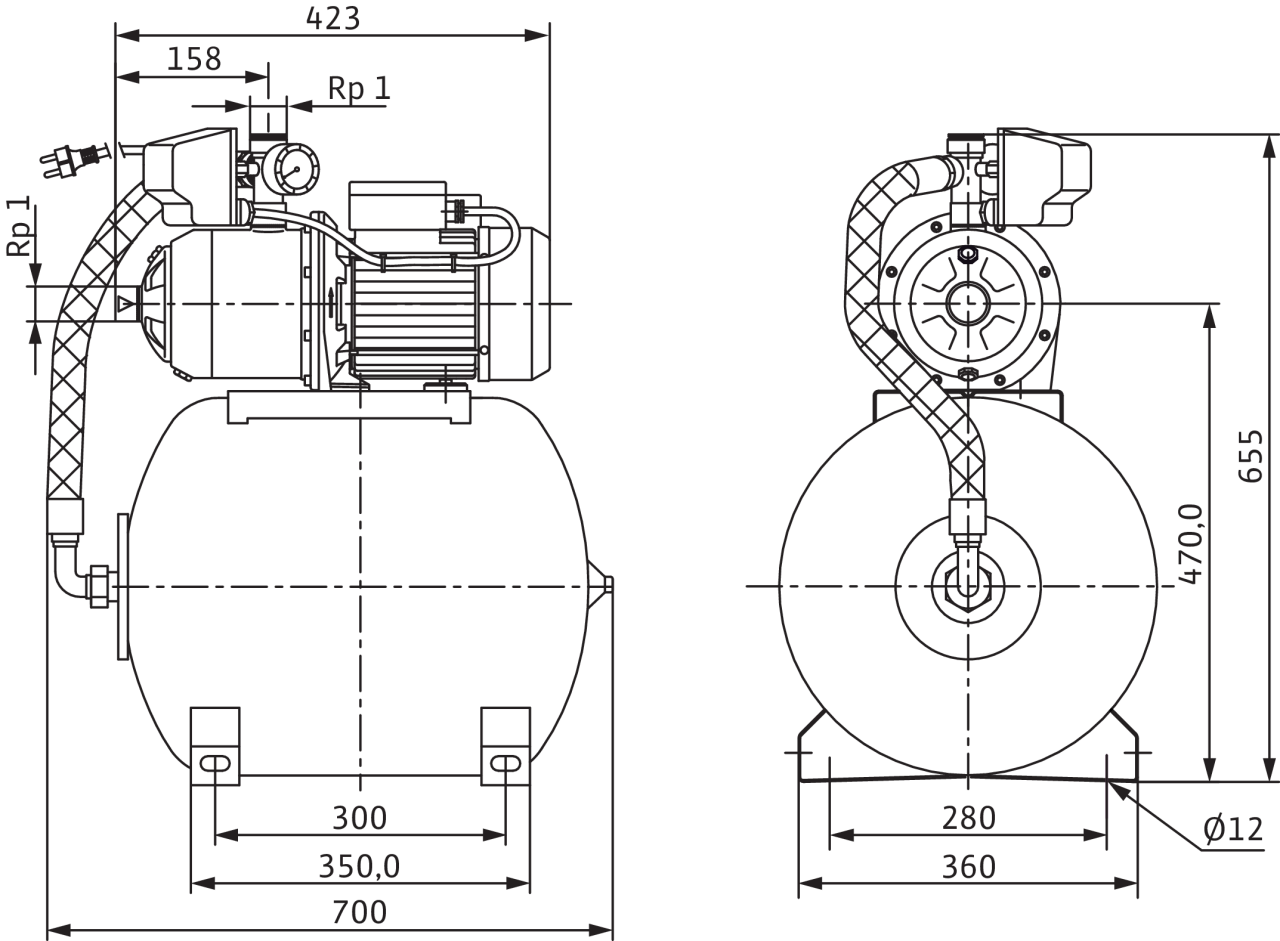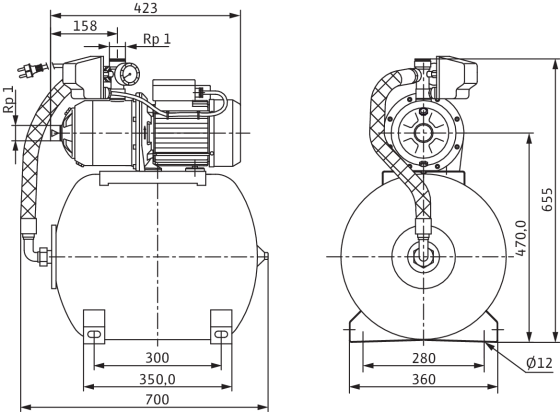 Pump curves
HMP 303 - 305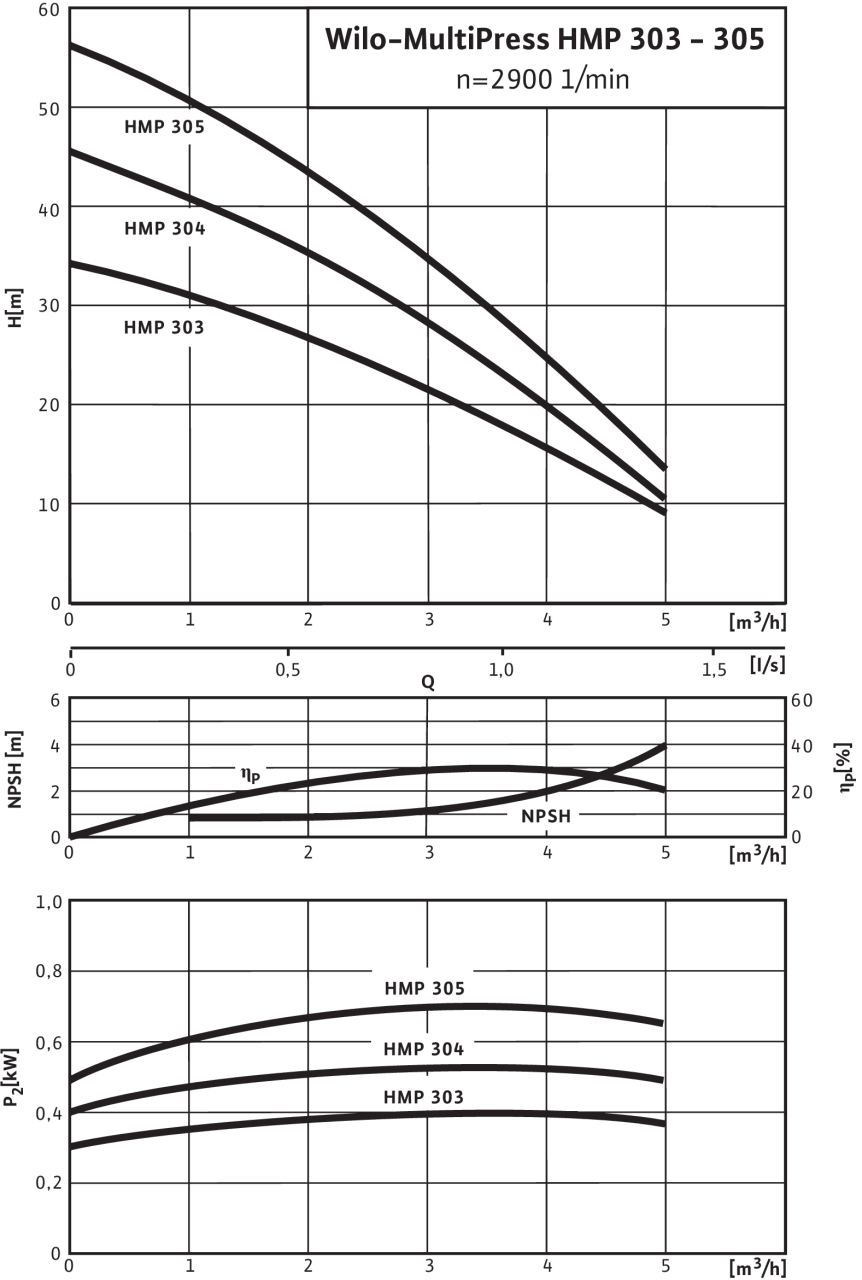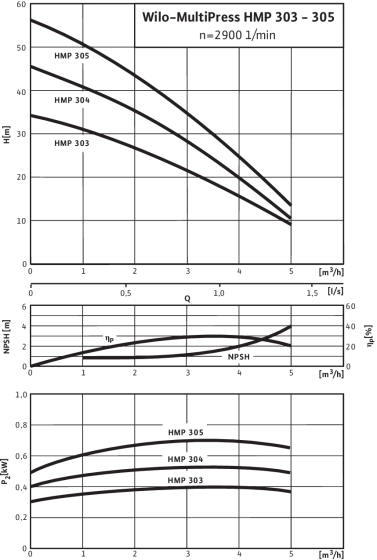 Wiring diagram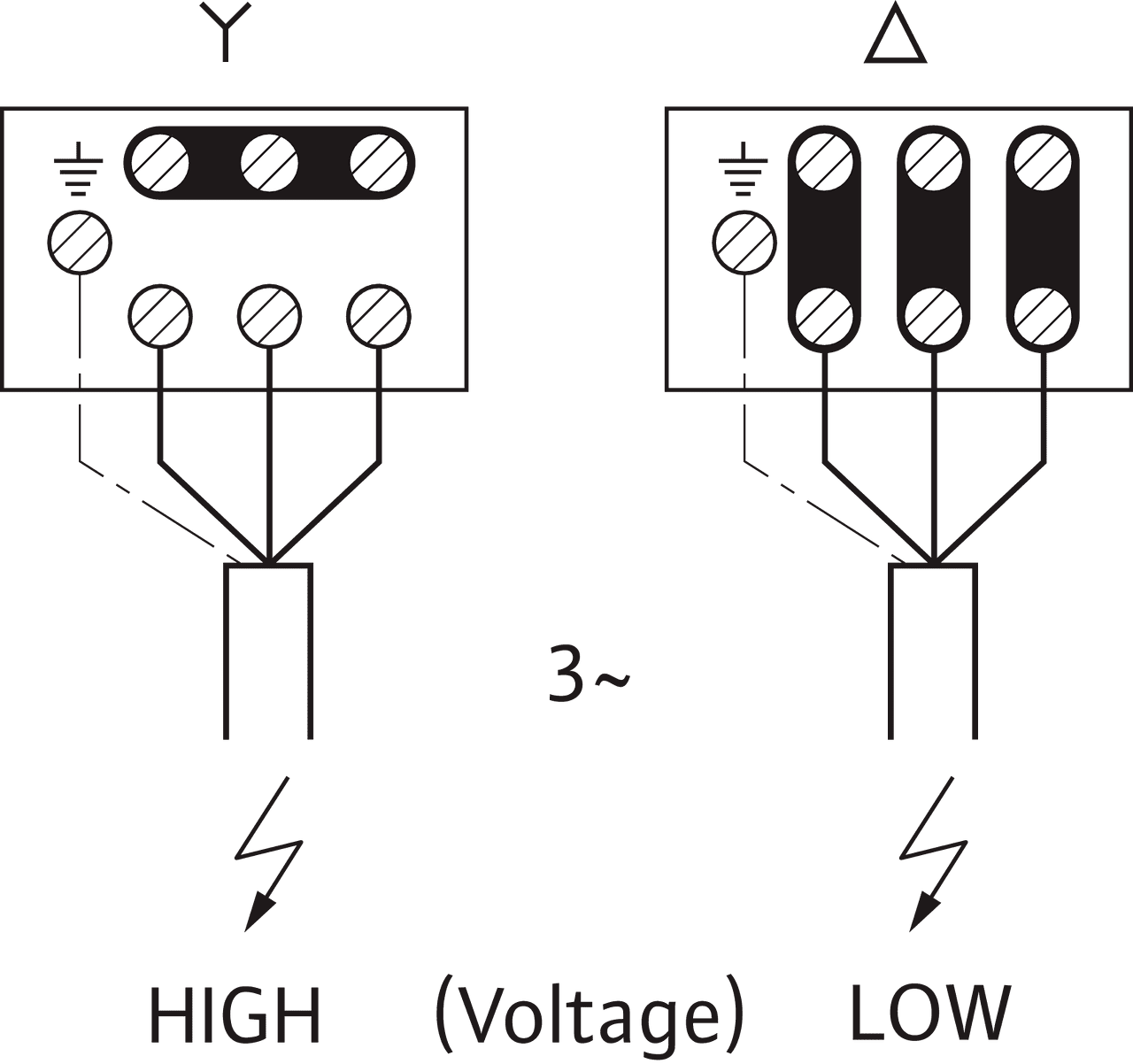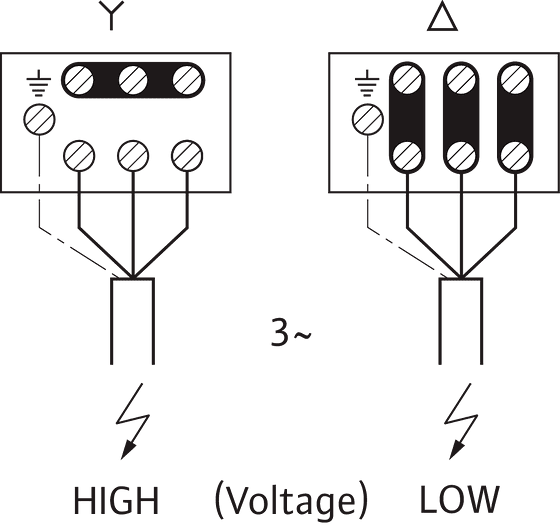 Ordering information
Information for order placements
Brand

Wilo

Product description

MultiPress HMP 304

EAN number

4016322413370

Article number

2511913

Gross weight, approx. m

22.7 kg

Net weight, approx. m

21 kg

Overall length L

700.0 mm

Height without packaging H

680 mm

Colour

Green/silver/brass

Packaging property

Transport packaging

Packaging type

One-way pallet

Number per layer

1

Width without packaging L

380.0 mm

Minimum order quantity

1

Pieces per pallet

1
Tender text
Centrifugal pump system with horizontal suction and vertical pressure port, consisting of: Low-noise, non self-priming, multistage, horizontal high-pressure centrifugal pump with continuous motor pump shaft and direction of rotation-independent mechanical seal.
Directly flanged three-phase current motor with built-in thermal motor protection switch.
Pump control by means of control kit with 50 l diaphragm pressure vessel, pressure switch and pressure gauge (0 – 6 bar).
All parts that come into contact with the fluid are corrosion-proof.
Electrical connection via terminal box for three-phase current version.
Product data
Min. fluid temperature T

5 °C

Max. fluid temperature T

35 °C

Max. ambient temperature T

40 °C
Motor data
Mains connection

1~230 V, 50 Hz

Shaft power P2(Q=max.) of selected impeller * number of pumps

550 W

Rated current IN

1.56 A

Power factor cos φ

0.77
Information for order placements
Brand

Wilo

Product description

MultiPress HMP 304

Net weight, approx. m

21 kg

Article number

2511913