Back to overview
22.04.2021
FINANCIAL YEAR 2020: FREE CASH FLOW HAS MORE THAN TREBLED
In the financial year 2020, the Wilo Group has managed to achieve a currency-adjusted sales growth of 1.8 percent despite the difficult conditions caused by the pandemic and the economy. Sales revenues amounted to approx. 1.5 billion euros.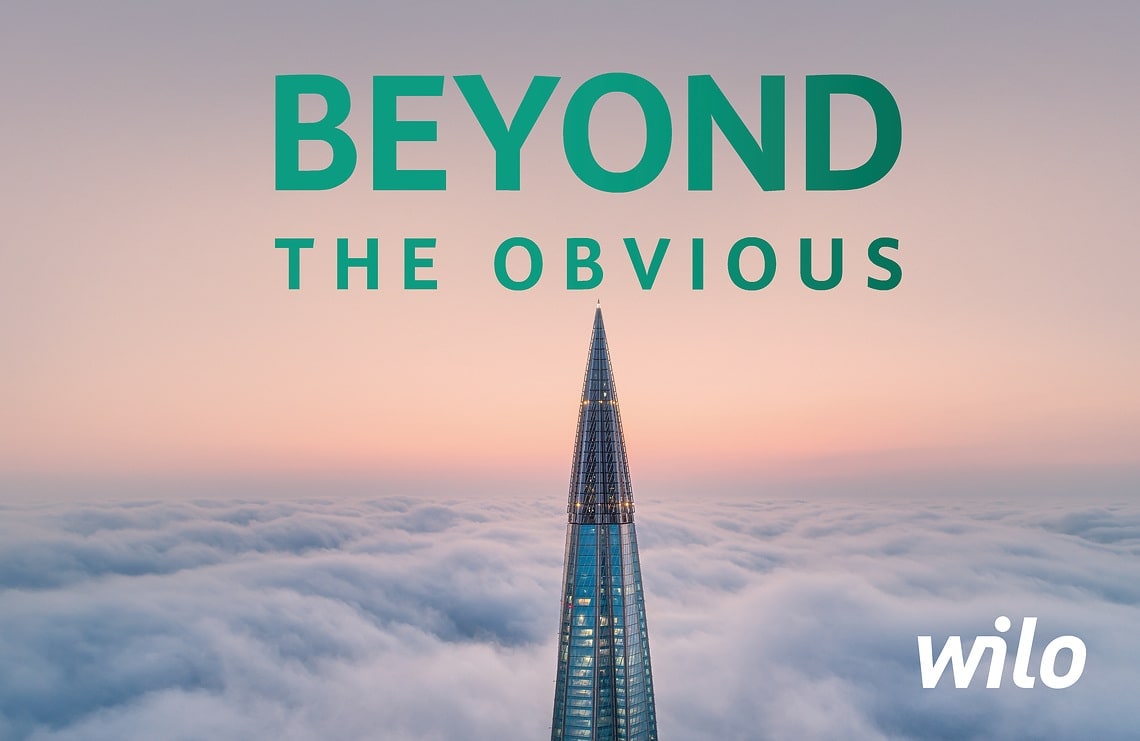 Overall, the corporate group generated an adjusted EBITDA of 181.6 million euros, and the adjusted EBITDA margin was 12.1 percent. The cash flow from operating business activities remained almost stable at 161.5 million euros compared to the cash flow from the previous year, which was a record for the company. The free cash flow has even more than trebled compared to the previous year's value and reached a very high level of 35.6 million euros. Research and development (R&D) has always been a high priority in the Wilo Group. In 2020, we also heavily invested in the development of future-oriented technologies and slightly exceeded the high level from the previous year again. The R&D expenses amounted to 68.6 million euros.
We wish to acknowledge and thank our Wilo partners and the staff
"We know that the basis and driving force for the company's economic success are the approx. 8,000 employees of the Wilo Group. Not least thanks to the exemplary attitude, great solidarity and strong commitment put in by each and every employee, Wilo is mastering the challenges of the coronavirus pandemic exceptionally well. It's only been down to this that we've once again managed to generate sustainable and profitable growth", says Oliver Hermes, President and CEO of the Wilo Group.
The coronavirus crisis has shown us that Wilo is also well capable of mastering fundamental changes. This is also thanks to the excellent cooperation with market partners worldwide, adds the head of Wilo. "In every respect, one word applied and applies even more than ever before: together. On behalf of the entire Executive Board, we wish to thank you for the joint efforts in 2020. We continue to tackle the challenges ahead of us with determination, with optimism and with both energy and pragmatism", says Oliver Hermes.
Wilo is systemically relevant and serves critical infrastructures
As an industrial and technology group, the Wilo Group makes a significant contribution to keeping systemically relevant sectors running in many countries around the world. "Our products, systems and services are a fundamental part of critical infrastructures. They serve applications without which everyday life is almost impossible. In doing so, we live up to our social responsibility, especially in unprecedented times like these, to supply the water management, building services and other key industries and to safeguard their processes", says Oliver Hermes.
For this reason, Wilo received special authorisations to continue production activities in the USA, China, Russia, France, Italy and India, among other countries, and was therefore able to maintain its ability to deliver.
Corporate political responsibility is a well-established practice at Wilo
The coronavirus pandemic has shown us that global challenges can only be solved transnationally and together. The same applies to climate change. Also during the financial year 2020, Wilo continued to promote sustainability, climate protection and multilateralism.
Wilo is a pioneer with sustainable products, systems and solutions and is proud to be recognised as one of the "50 Sustainability & Climate Leaders" worldwide. The global sustainability and climate protection initiative involves companies that act on the basis of the United Nations' Sustainable Development Goals (SDGs). In addition, the Wilo Group was awarded with the renowned German Sustainability Award 2021 in the "Climate" transformation field.
"As a globally active company, we're aware of the absolute necessity of working together in international cooperations and initiatives. Together with our network partners, we promote both innovative and climate-friendly solutions and foster dialogue with politicians, businesses and NGOs. Corporate political responsibility as part of sustainable action is a well-established practice for us", emphasises Oliver Hermes.
Wilo strategies go "Beyond the Obvious"
The coronavirus crisis lays bare to us the weaknesses of the current economic world order with all its interconnected value chains. It's been thanks to the "region-for-region" approach that the Wilo Group has been following for many years now that there have been no dislocations, operational failures or delivery disruptions.
"Our organisation is geared towards allowing as much decentralisation as possible and as much centralisation as necessary in the individual regions. In the future, we will continue to drive our commitment to localisation and produce more and more locally for local and regional markets. We're looking forward to establishing our second headquarters in Beijing for our Emerging Markets sales region and building additional production sites in China and India", explains Oliver Hermes. The Wilo Group already has a presence today across all continents with production sites in ten countries, including the USA, Russia, the United Arab Emirates, China and Korea.
As part of the Wilo Group's commitment to climate protection, we will also be active in the hydrogen sector as a future technology. The products, systems and solutions can make an essential contribution to the production, distribution and use of blue and green hydrogen.
"2020 was an eventful year not only for the world, but also for Wilo. Wilo has successfully come through these challenging times, and we're now optimistic about what the future holds", says Oliver Hermes.
Annual Report 2020