Communication module ModBus RTU (SC)
Communication module ModBus RTU (SC)
Data sheet
Technical data
Rated voltage U

5 V

Voltage tolerance

±10 %

Protection class

IP20

Min. storage temperature

-20 °C

Max. storage temperature

60 °C

Min. ambient temperature

0 °C

Max. ambient temperature

40 °C
Information for order placements
Net weight, approx.

0.40 kg

Make

Wilo

Product description

Communication module ModBus RTU (SC)

Item no.

2538241
Tender text
For connecting Wilo-Smart-SC/SCe-HVAC systems, Wilo-Smart-SC/SCe-Booster and Wilo-SiBoost Smart with Modbus RTU networks.
The Modbus RTU communications module represents a software extension to the integration of an SC/SCe system as Modbus Slave in an already existing bus system of the building management system. The connection is made via an RS485 interface. The settings with respect to the interface configuration can be made on the display of the SC/SCe system. Certain parameters can be written and read via Modbus, e.g. switchgear data, status and mode of the pumps, current actual value, setpoints, current speed of the pumps, recorded temperatures, operating hours, switching cycles, etc.
A retroactive activation of the "Modbus RTU" function in the switchgear is possible. Execution by Wilo Customer Service is recommended.
Scope of delivery
Release code
Installation and operating instructions
Technical data
Rated voltage U

5 V

Protection class

IP20

Max. ambient temperature

40 °C

Min. ambient temperature

0 °C

Length L

1.0 mm

Width W

210.0 mm

Height H

297 mm

Net weight, approx.

0.40 kg

Make

Wilo

Item no.

2538241
Ordering information
Information for order placements
Brand

Wilo

Product description

Communication module ModBus RTU (SC)

EAN number

4048482320960

Article number

2538241

Gross weight, approx. m

0.4 kg

Net weight, approx. m

0 kg

Overall length L

1.0 mm

Height without packaging H

297 mm

Colour

White

Packaging property

Sales packaging

Packaging type

Cardboard box

Number per layer

1

Width without packaging B

210.0 mm

Minimum order quantity

1

Pieces per pallet

1
Downloads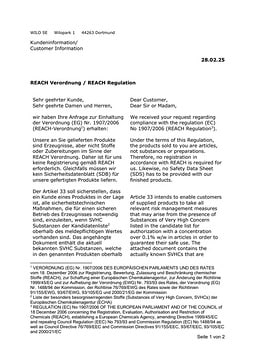 REACH regulation
| | |
| --- | --- |
| Edition | 2019-10 |
| Page format | 209.9 x 296.7 mm |
| Number of pages | 4 |