Wilo-EMU KPR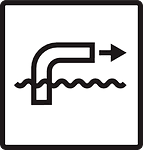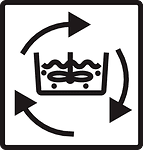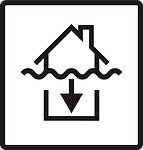 Wilo-EMU KPR
Your advantages
Can be directly installed in the discharge pipe
Angle of propeller blades is adjustable
Process reliability thanks to comprehensive monitoring devices
Low vibration and long service life thanks to high-quality components
Individually configurable to match your exact requirements
Wilo-EMU KPR
---
Design
Axial pump submersible without cooling system for continuous duty in pipe chambers in the stationary wet well installation.
Application
Pumping of
Pre-cleaned sewage without faeces and long-fibre components
Process water
Wastewater
Process water
Equipment/function
Heavy-duty version made of grey cast iron
Technical data
Mains connection: 3~400 V, 50 Hz
Submerged operating mode: S1
Protection class: IP68
Max. fluid temperature: 3 - 40°C; higher temperatures on request
Free ball passage: 85 – 130 mm.
Permanently lubricated roller bearings
Max. immersion depth: 20 m
Materials
Housing components: EN-GJL
Propellers: Stainless steel
Sealing on pump side: SiC/SiC
Sealing on motor side: SiC/SiC
Static gaskets: NBR
Shaft: Stainless steel 1.4021
Construction
Axial submersible pump as submersible monobloc unit for stationary wet installation
Hydraulics
The angle of the propeller/impeller blades can be adjusted by hand. This makes it possible to adapt the unit to use in different conditions.
Motor
Surface-cooled motors (T motors) give off their heat directly to the surrounding fluid via the housing components and can be used in immersed state for continuous duty.
A sealing chamber protects the motor from fluid ingress. It can be accessed from the outside and can be monitored with an optionally sealing chamber electrode.
All filling fluids used are potentially biodegradable and environmentally safe.
The cable inlet of the T motors is longitudinally watertight. Cable lengths can be individually configured.
Seal
Fluid-side and motor-side sealing is possible in the following versions depending on the motor type:
Version G: Two independently-acting mechanical seals
Version K: Block seal cartridge with two independently acting mechanical seals
Scope of delivery
Axial submersible pump
Cable length as per customer request
Accessories according to customer request
Operating and maintenance manual