End Suction Pumps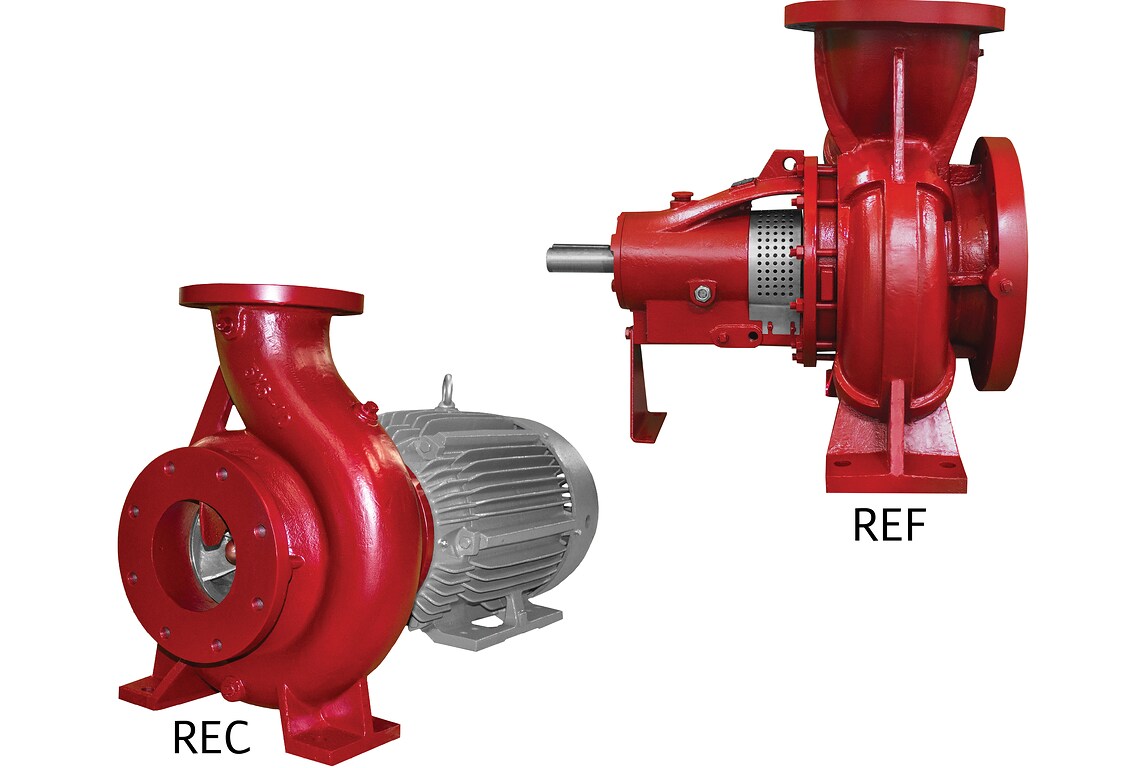 REC & REF Close-Coupled general purpose end suction pumps are used in commercial, industrial and municipal applications every day. The RE series end suction products feature back pull out impellers, centerline discharges, casted integral feet on all casings with heavy casing thickness, impellers with back pump out vanes and oversized shafts to provide the end user with a superior, reliable product.
Locate a Distributor or ASC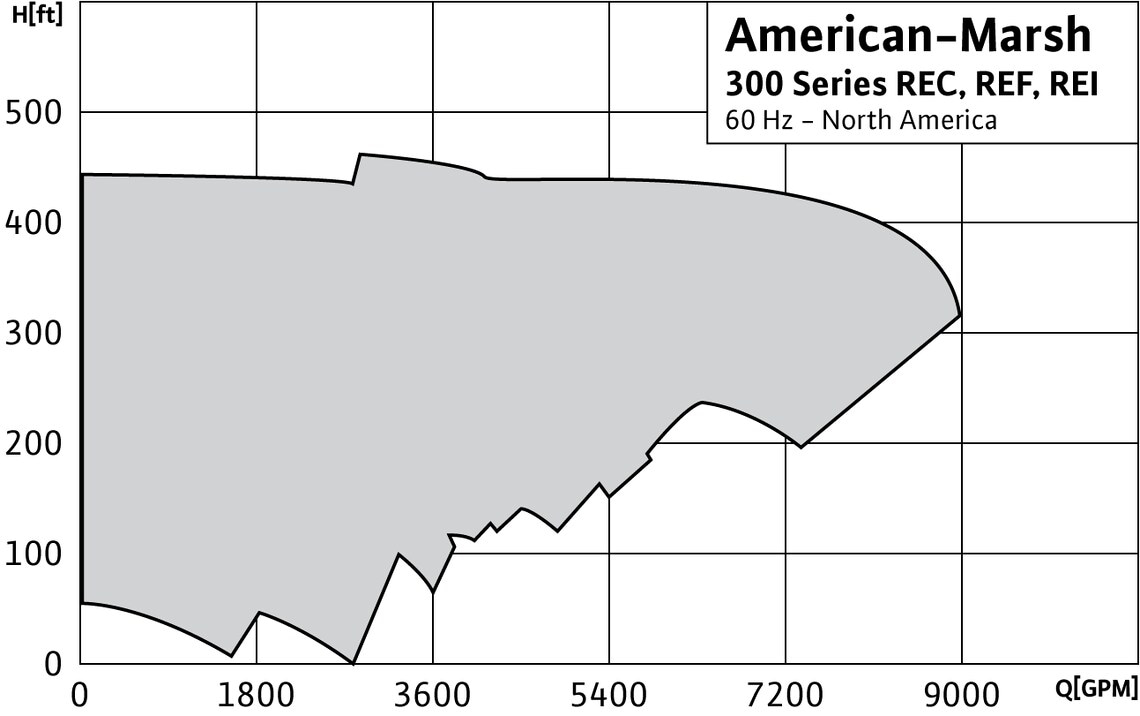 Technical Data
- Max Flow: 9,000 GPM
- Max Head: 450 feet
- Temperature up to 180°F
- Discharge sizes: 1.25"-12"
Features & Benefits
- Back pull-out design
- Replaceable case wear rings
- Internal plan 1 seal flush
- CL 250 cast flanges drilled to CL 125
- Centerline discharge
- Integral feet on casing
- Suction & discharge flanges drilled & tapped for gauges
- Standard T-frame motors on flex-coupled models
- REC close-coupled utilize standard C-face T-frame motors
- REF base mounted, flex-coupled

Materials of Construction
- Cast Iron
- Stainless Steel fitted
- 810 Component seal

Applications
- Agriculture & Irrigation
- Commercial
- Industrial
- Municipal
- Circulation
- Booster
- HVAC
Performance Data & Product Information Downloads