Vertical Turbine Pumps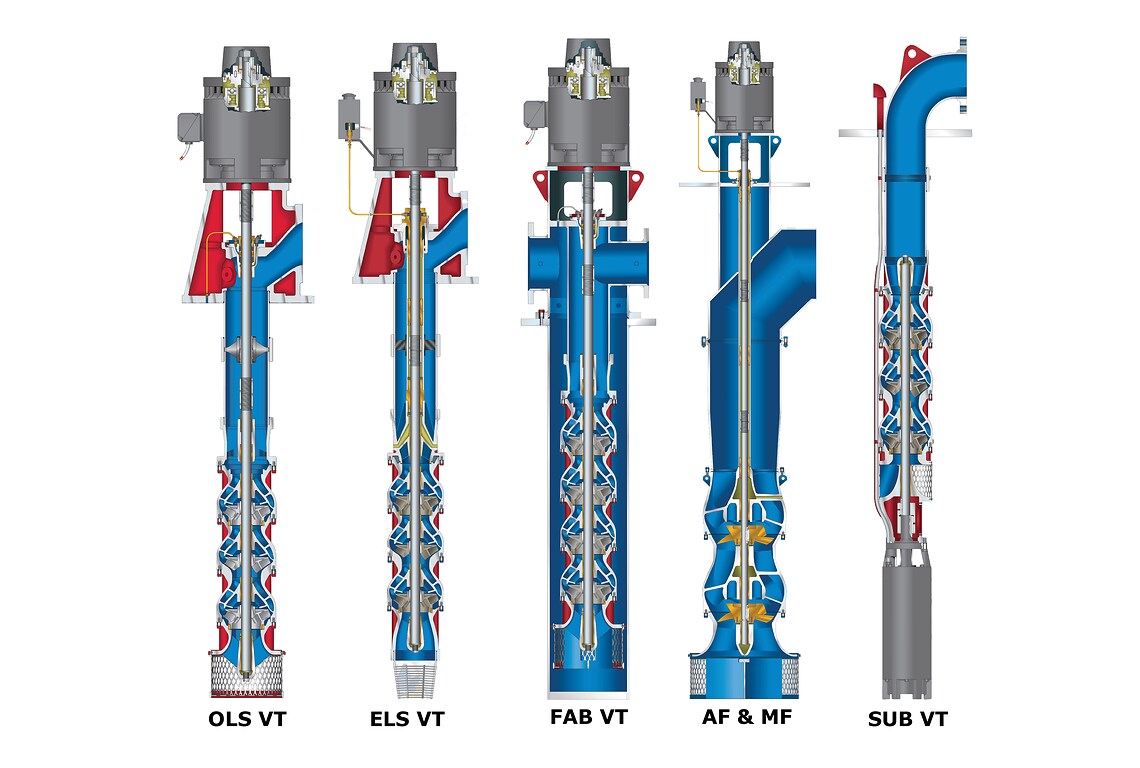 Vertical turbine pumps are used in a variety of commercial, industrial, mining and municipal applications. Vertical turbine pumps are available in short set, deep set, submersible, mixed flow and propeller designs. These vertical turbines feature enamel coated bowl assemblies, extra heavy-duty casings, high-efficiency enclosed or semi-open impellers, enclosed lineshaft assemblies and optional metallurgies.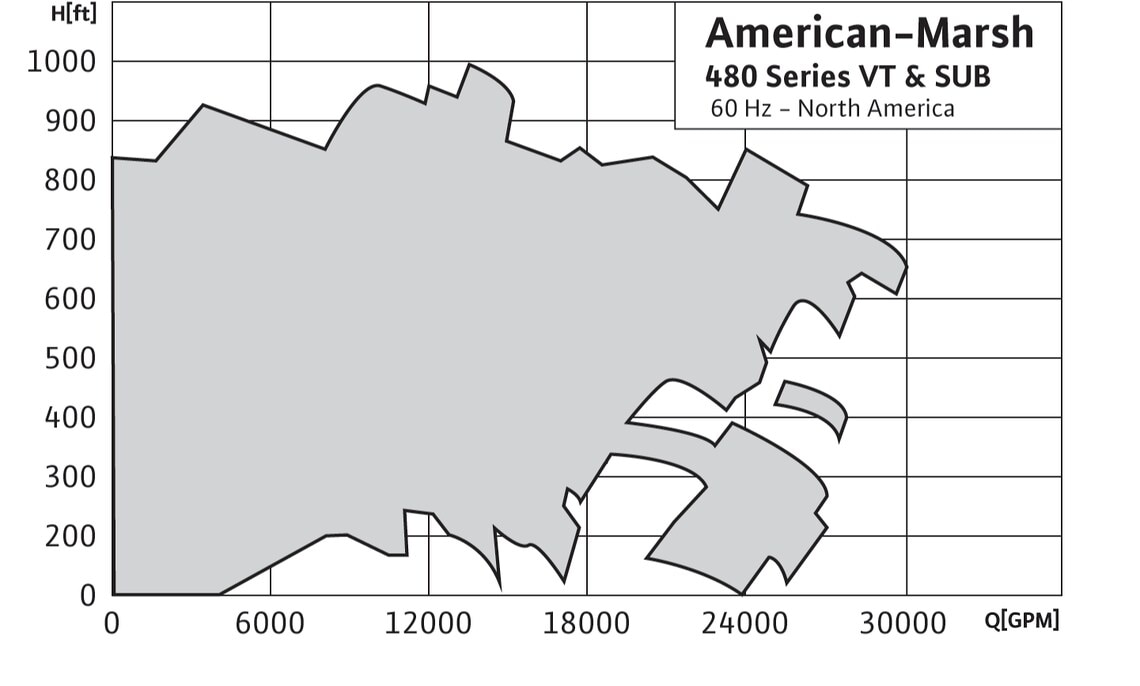 Technical Data
- Max Head: 1,000 feet
- Max Flow: 30,000 GPM
- Temperature up to 180°F
- Bowl diameters: 5"-42"
Features & Benefits
- Modular design enameled bowls to 15" for VT
- Cast Iron, 316 Stainless Steel fitted for VT
- Cast Iron, bronze fitted for AF & MF pumps
- Cast Iron or Fab Steel discharge heads
- Semi-open, enclosed, AF & MF impellers
Materials of Construction
- Cast Iron
- Bronze or Stainless Steel fitted
- Optional metallurgies available
Applications
- Steel Mill & Power Plant
- Commercial, Municipal & Mining
- Irrigation & Water Well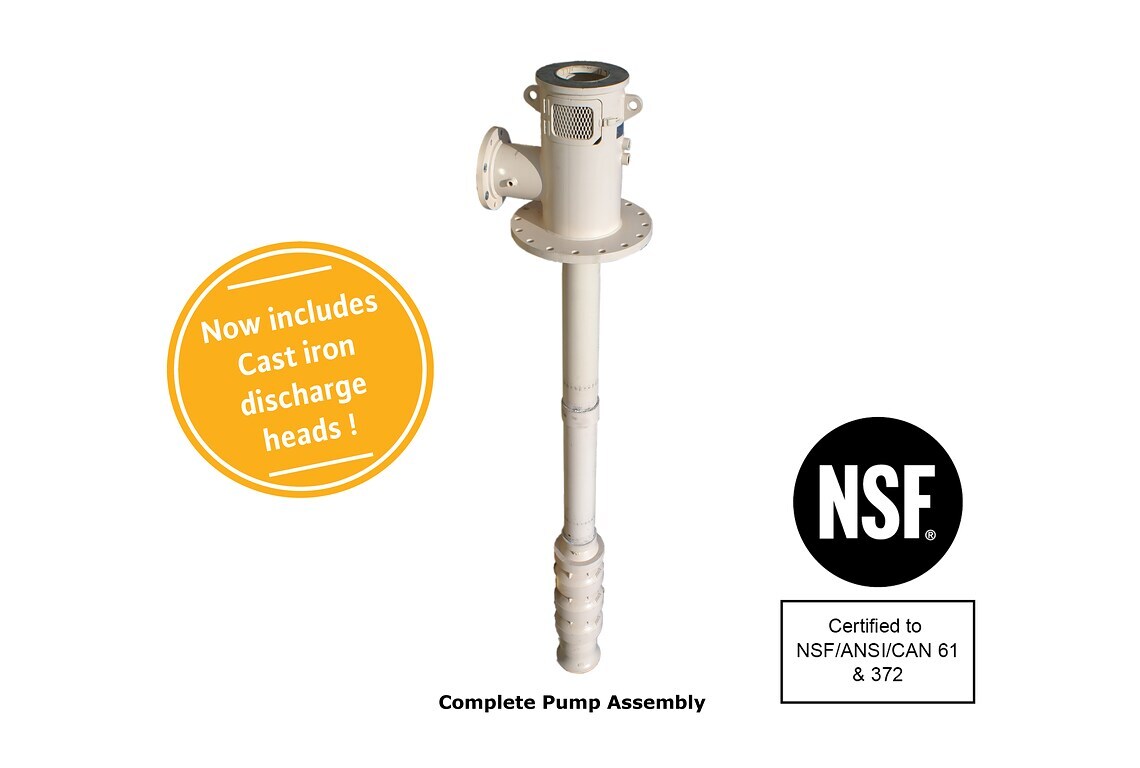 NSF Certified Vertical Turbine Pumps
Open & Enclosed Lineshaft Pumps
Complete pump assemblies certified to NSF/ANSI/CAN 61 & 372!
Find a Distributor or ASC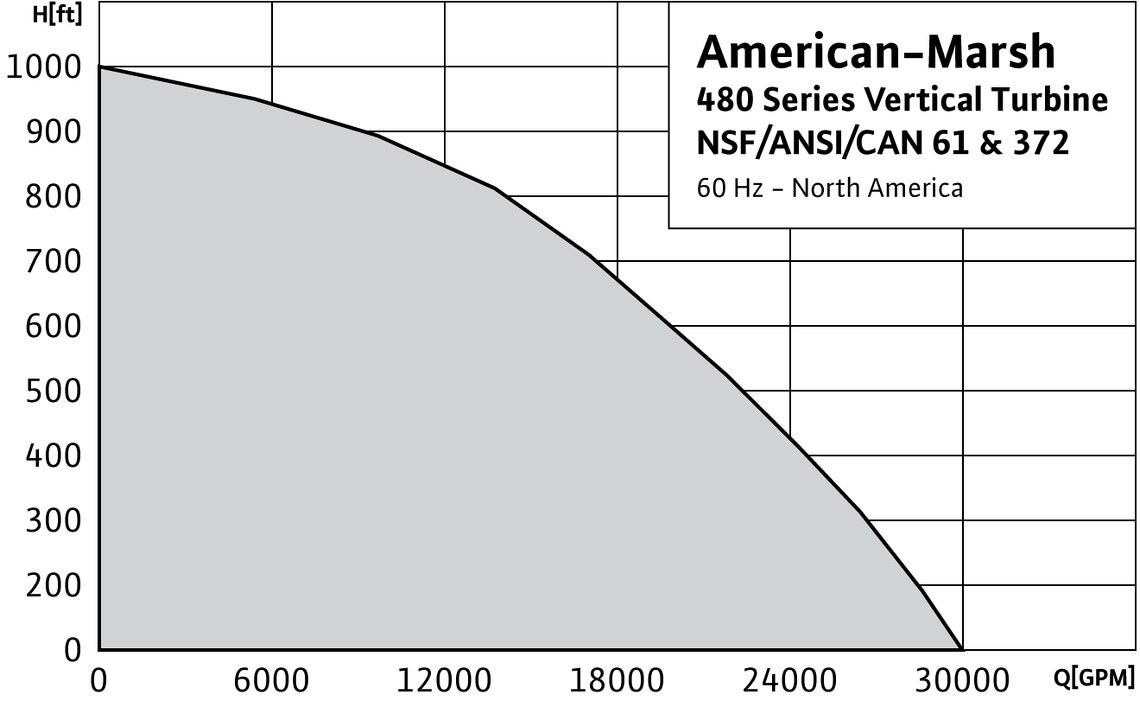 NSF Technical Data
- Max Flow: 30,000 GPM
- Max Head: 1,000 feet
- Certified to NSF/ANSI/CAN 61 & 372
- Cold (73 °F / 23 °C) water contact temperature
- Colleted impellers 6" - 15"
- Keyed impellers 16" - 42"
- Bowl sizes 6" - 42"
NSF Features & Benefits
- Open Lineshaft design
- Packing and cartridge seal options
- Threaded column pipe up to 12"
- Flanged column pipe up to 24"
- Drop in or fabricated bearing retainers
- Threaded or keyed lineshafts up to 2-15/16"
- Optional suction can / barrel
- NSF Certified Epoxy coatings
NSF Materials of Construction
- Lead free
- Enclosed 304 or 316 Stainless Steel impellers
- Cast Iron bowls
- Enamel lined bowls up to 15"
- Fabricated Steel & Cast Iron discharge heads
NSF Applications
- Potable Water & Water Well
Performance Data & Product Information Downloads