Electrical Safety Recall - STV180 Submersible
ELECTRICAL SAFETY RECALL
Wilo Australia is recalling all STV180F-EM-A Automatic Submersible Vortex pumps sold in Australia and NZ.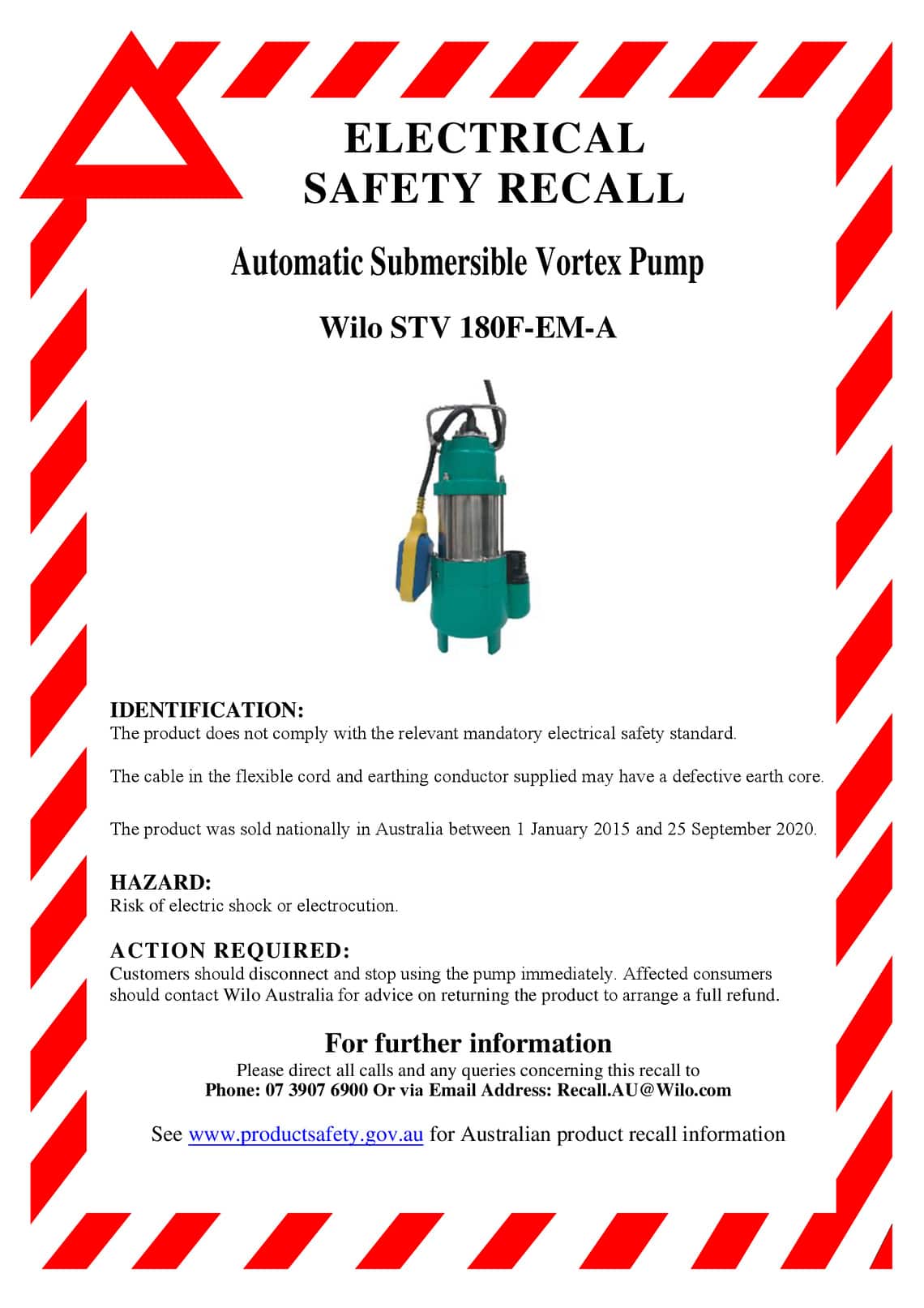 Electrical Safety Product Recall - Wilo STV 180F-EM-A
Download a PDF copy of this Electrical Safety Product Recall notice for prominent display in your retail premises
ELECTRICAL SAFETY RECALL
Automatic Submersible Vortex Pump
Wilo STV 180F-EM-A
IDENTIFICATION:
The product does not comply with the relevant mandatory electrical safety standard.
The cable in the flexible cord and earthing conductor supplied may have a defective earth core.
The product was sold nationally in Australia between 1 January 2015 and 25 September 2020.
HAZARD:
Risk of electric shock or electrocution.
ACTION REQUIRED:
Customers should disconnect and stop using the pump immediately. Affected consumers should contact Wilo Australia for advice on returning the product to arrange a full refund.
FOR FURTHER INFORMATION
Please direct all calls and any queries concerning this recall to: Phone: 07 3907 6900 Or via Email Address: Recall.AU@Wilo.com
See www.productsafety.gov.au for Australian product recall information