Back to overview
12.05.2022
Wilo Pumps Indonesia participated in a movement to plant 1,000 mangrove trees. This movement was carried out on Thursday, April 28, 2022. The location took place on the Tambakrejo Coast, Gayamsari District, Semarang City, Central Java.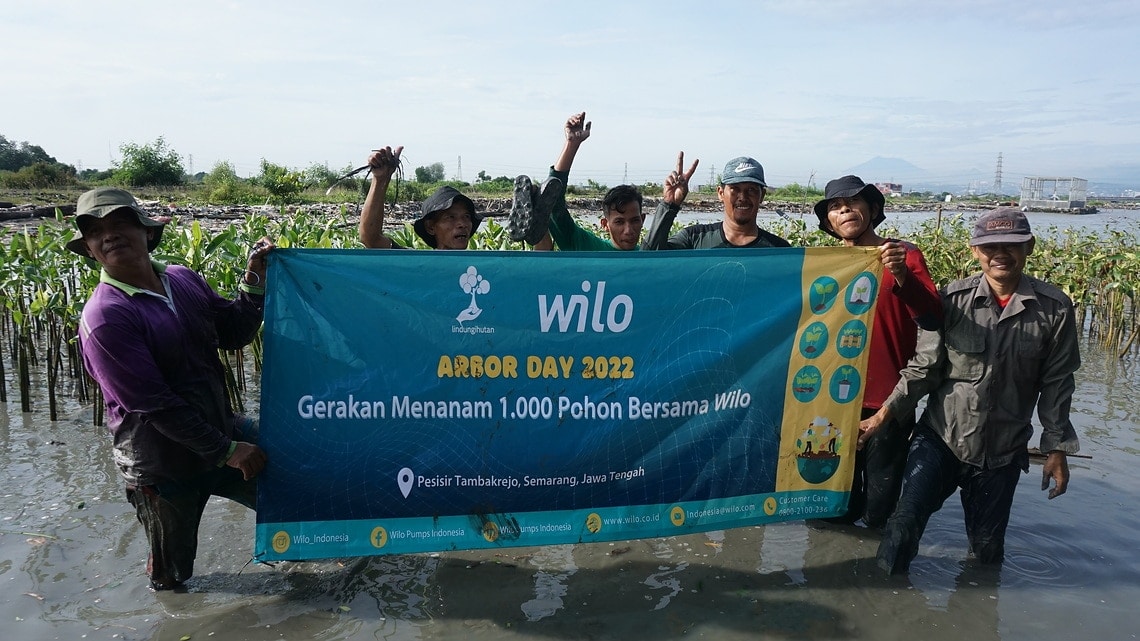 Mangroves are useful as a barrier to coastal erosion, extending land to the sea and treating organic waste. People who live in the areas that far from the coast may not feel the impact of forest destruction directly, but the real impact has already felt to many people who live in coastal areas due to rob and abrasion.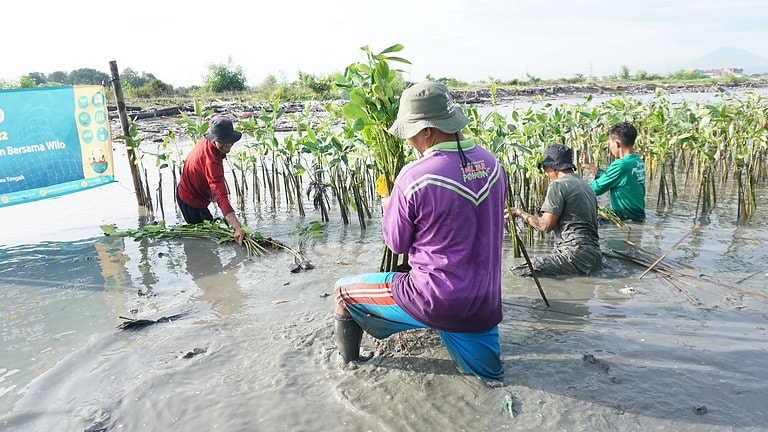 Wilo Pumps Indonesia collaborated with LindungiHutan, a fundraising startup, donation and collaboration for re-greening Indonesia through reforestation and digital reforestation schemeshe movement, carried out the Blue Carbon Conservation Efforts with 1,000 Mangrove Trees in Semarang together with the Protective Forest reforestation activist, the CAMAR group. The type of mangrove tree planted is the Rhizophora mucronata mangrove tree.
Wilo Pumps Indonesia initiated this movement as well as to celebrate the momentum of Arbor Day, which was an International Tree Planting celebration. This express the commitment of Wilo Pumps Indonesia as a pioneer in innovating, especially the importance of environmental issues. A total of 1,000 Rhizophora mucronata seedlings planted on the coast of Semarang could be useful to reduce the bad impact of abrasion in Semarang City.
Hopefully this movement can inspire other parties to protect, maintain, and taking care the environment and forests. Wilo Pumps Indonesia also hopes that by contributing to this movement, mangrove forests can absorb carbon emissions, store them in the form of blue carbon reserves, save coastal areas from abrasion, as well as protect and provide benefits to the surrounding community.