SiClean Comfort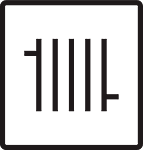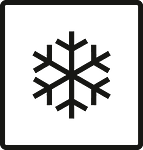 Wilo-SiClean Comfort
Your advantages
High efficiency via combination of physical effects: Centrifugal forces, magnetophoresis and Vortex effect
Easy to handle thanks to fully automated operation
Rapid and easy installation via "Plug & Play" design
Very convenient due to fully automated and adjustable disposal of collected particles in the desludging tank
Highly functional thanks to removal of all magnetic and non-magnetic particles, free air and micro-bubbles in the fluid, as well as support for the degasification process.
---
Design
Fully-automatic, compact particle separator, provided as "Plug & Play" version, easy to install. System consisting of mechanical and hydraulic components: Pump, separator including particle collection chamber, automatic flushing device, venting unit, SC switchgear for controlling the pump and the flushing device. The system is placed at the installation location and fixed to the floor. Suction and pressure connections as well as mains connection are provided by the customer. The system is drained automatically based on the switchgear parameters.
Application
Wilo-SiClean Comfort removes particles from heating systems using natural, physical phenomena. For installation in commercial buildings (administration buildings, hotels, hospitals, shopping centres, schools, etc.) and district heating applications.
Equipment/function
Pump type: Wilo-VeroLine-IPL 32…(SiClean Comfort 12/15/20), Wilo-VeroLine-IPL 40…(SiClean Comfort 25/30/40), Wilo-VeroLine-IPL 50…(SiClean Comfort 50), Wilo-VeroLine-IPL 65…(SiClean Comfort 65)
Corrosion-resistant, hydraulic components made of stainless steel
Fabric-reinforced hoses connected to inlet and outlet of the particle separator. Hoses connected to the return pipe, in bypass for smaller, low-cost connections and lower pressure losses
Pre-assembled venting unit for the expulsion of micro bubbles via automatic venting
Flushing device including electronic drain valve and additional safety valve with leak identification device to prevent fluid leakage
Automatic draining of the particle collection chamber
SC switchgear for fully automated operation of the pump and the flushing device with configurable parameters and connections for Modbus and BACnet
Separator for removing magnetic and non-magnetic particles using magnets
Scope of delivery
Particle separator Wilo-SiClean Comfort
Wilo-SiClean Comfort installation and operating instructions (including description of SC switchgear)
Wilo-Veroline IPL... installation and operating instructions