Wilo-Rexa FIT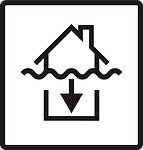 Wilo-Rexa FIT
Your advantages
Ready to plug in and use
Attached float switch (A-model) enables easy operation
Safe vortex hydraulics with large, free ball passage to prevent clogging during operation
Sealing chamber with optional external monitoring
Low weight
Wilo-Rexa FIT
---
Design
Submersible sewage pump for intermittent operation for stationary and portable wet well installation.
Application
Pumping of
Sewage containing faeces in accordance with EN 12050-1
Wastewater
Equipment/function
Winding temperature monitoring with bimetal strip
Optional external pencil electrode for sealing chamber control
Typekey
| | |
| --- | --- |
| Example: | Wilo-Rexa FIT V06DA-110/EAD1-2-T0015-540-A |
| Rexa | Submersible sewage pump |
| FIT | Series |
| V | Vortex impeller |
| 06 | Nominal diameter of pressure connection e.g. DN 65 |
| D | Hydraulics drilled on the suction side in accordance with DIN drilled |
| A | Material version, hydraulicsA = standard version |
| 110 | Hydraulics definition |
| E | dry motor |
| A | Material version, motorA = standard version |
| D | Seal with two independent mechanical shaft seals |
| 1 | IE efficiency class, e.g. 1 = IE1 (derived from IEC 60034-30) |
| - | not Ex-rated |
| 2 | Number of poles |
| T | Mains connection version:M = 1~T = 3~ |
| 0015 | Value/10 = motor power P2 in kW |
| 5 | Frequency (5 = 50 Hz, 6 = 60 Hz) |
| 40 | Code for rated voltage |
| A | Additional electrical equipment:O = with bare cable end P = with plug A = with float switch and plug |
Technical data
Mains connection: 1~230 V, 50 Hz or 3~400 V, 50 Hz
Immersed operating mode: S1
Non-immersed operating mode: S2-15 min; S3 10%
Protection class: IP 68
Insulation class: F
Fluid temperature: 3 - 40°C, max. 60°C for 3 min
Free passage: 50 / 65 / 80 mm
Cable length: 10 m
Materials
Motor housing: 1.4301
Hydraulic housing: EN-GJL250
Impeller: EN-GJL250
Static seals: NBR
Sealing on pump side: SiC/SiC
Sealing on motor side: C/MgSiO4
Shaft end: Stainless steel 1.4021
Construction
Submersible sewage pump as submersible monobloc unit for stationary and portable wet well installation, as well as stationary dry well installation in intermittent operation.
Hydraulics
The outlet on the pressure side is designed as horizontal flange connection. The maximum possible dry matter is 8 % (depending on the hydraulics) Vortex impellers are used as the impeller shape.
Motor
The motors available are surface-cooled motors in single-phase version (with built-in operating capacitor) and three-phase version for the direct starting. The waste heat is given off directly to the surrounding fluid via the motor housing. These motors can operated immersed in continuous duty (S1) and non-immersed in short-time duty (S2) or intermittent operation (S3).
Furthermore the motors are equipped with thermal motor monitoring. This protects the motor windings against overheating. For units with single-phase AC motors this is built-in and switches automatically. I.e. if the motor is switched off due to overheating and then cools down it is automatically switched on again. Bimetallic strips are used for this as standard.
In addition the motor can be equipped with an external sealing chamber electrode for monitoring the oil barrier chamber. This signals if there is water ingress into the oil barrier chamber through the mechanical seal on the fluid side.
The connection cable has a length of 10 m as standard and is available in following versions:
With bare cable ends
With plug
With float switch and plug
Seal
There is a sealing chamber between the motor and hydraulics. This is filled with medicinal white oil. The fluid-side and motor-side seals are provided by two mechanical seals which rotate independently of each other.
Scope of delivery
Submersible sewage pump with 10 m cable
Cable version depending on the variant:

With bare cable ends (O)
With plug (P)
With float switch and plug (A)

Operating and maintenance manual
Accessories
Suspension unit or pump base
External sealing chamber monitoring for monitoring the oil barrier chamber
Chains
Switchgears, relays and plugs
Fixation sets with anchor bolts
Commissioning
Operation in wet well installation with non-immersed motor:
The motor can be run non-immersed. The operating times are defined here by the "Operating mode for non-immersed operation". This information must be strictly observed!
Short-term operation S2: The maximum operating time is 15 minutes (S2-15minutes).
Intermittent operation S3: By default, the maximum operating time is 1 minute in S3 operation (S3 10%). If the motor is completely immersed for 1 minute before a re-start and the necessary cooling of the motor has thus taken place, the maximum running time in S3 operation can be 2.5 minutes (S3 25%)!
The maximum ambient and fluid temperature is 40 °C.
Dry-running protection system:
The hydraulics housing must always be immersed. In the case of fluctuating fluid levels, the system should shut down automatically once the minimum water submersion is reached. Please refer to the dimension drawings for this.
Horizontal installation:
Horizontal installation is not possible!
Dry well installation:
Dry well installation is possible. The operating times are defined here by the "Operating mode for non-immersed operation". This information must be strictly observed!
Short-term operation S2: The maximum operating time is 15 minutes (S2-15minutes).
Intermittent operation S3: The maximum operating time is 1 minute in S3 operation (S3 10%).
The maximum fluid temperature is 40 °C.
The maximum ambient temperature is 40 °C (in accordance with EN 60335-1)