Reliable and Energy Efficient Pump​ for Mining Industry​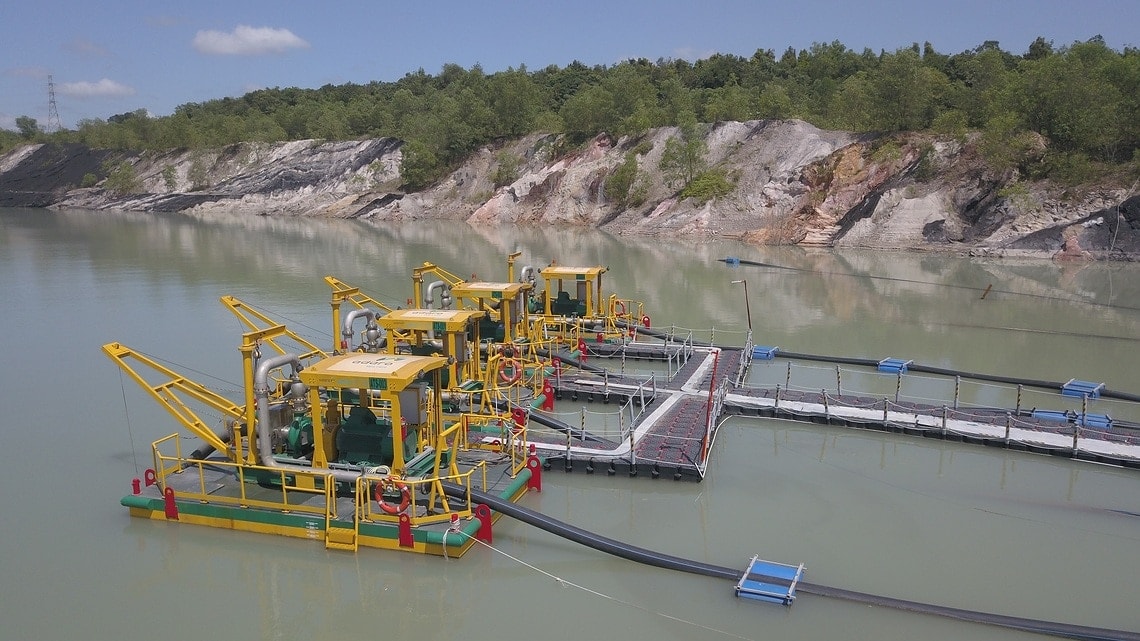 Smart. Efficient. Sustainable. Our solutions offer measurable added value.
Energy-efficiency and resource-efficiency are vital elements to the efforts to protect climate. One of our primary sustainability goals is to provide energy savings through high-efficiency pumps.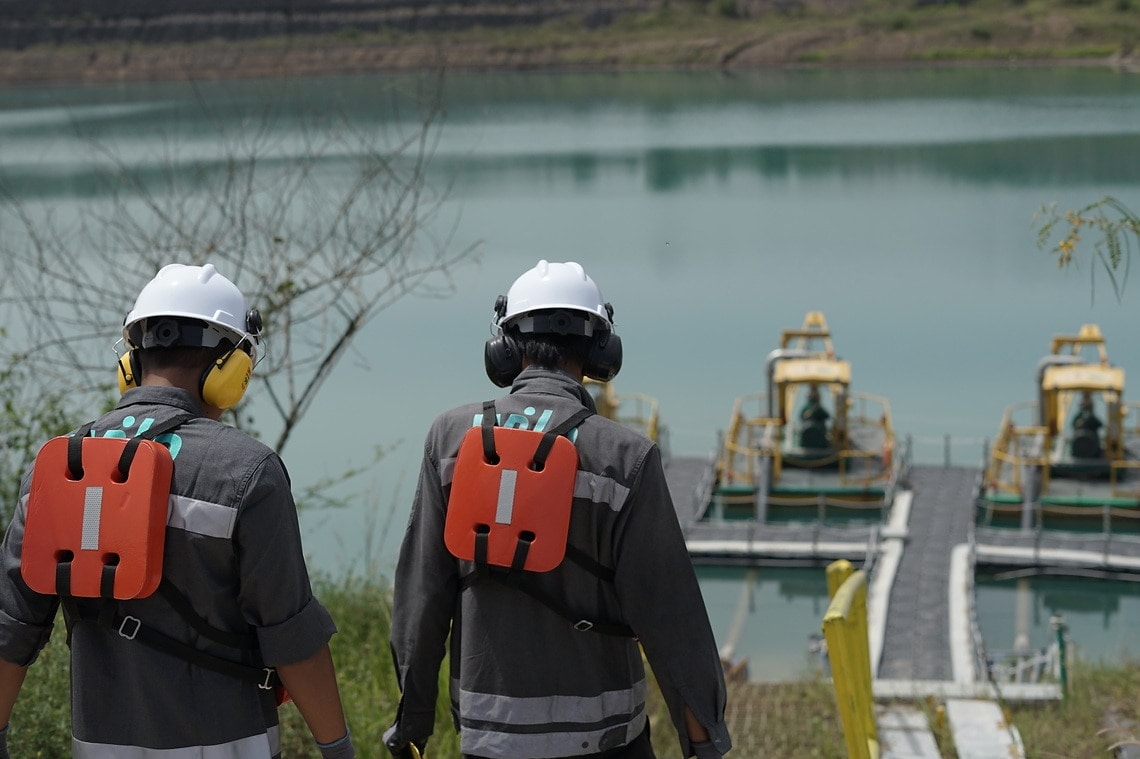 Wilo offers a sophisticated solution that is having many convincing advantages for our customers
A dewatering system is needed to manage the water level in the pits at the mining site, therefore mining activities can operate safely.
Mine operators must ensure that this pumping system functions operates optimally and efficiently, continuously without interruption, reliable, and can be monitored in real time.
To support the needs of our mining partners, Wilo Indonesia tries to develop an innovative solutions in the field of pumps and pump systems that utilize digital technology and automation for smarter, more efficient and sustainable management of pump systems.
Smart Dewatering Pump, An Efficient Solution for Open Pit Mining
In order to control the water level in the open pit mining, it requires dewatering pump to pump out the water from the pit. This condition is quite challenging because of the content of mud, as well as the acidic conditions in the mine water that will be pumped. Wilo provides special pump solutions that will be delivered to answer those challenges with Force Dewatering (FD) Pump.
Force Dewatering (FD) Pump can be driven by an electric motor or with an engine driver. Both can be adapted to the site conditions. By using the electric motor driver with a Variable Speed Drive (VSD) inverter, this can adjust the speed according to the pump load. This feature makes energy consumption more efficient.
One of our key feature is that our pump system equipped with Internet of Things (IoT) technology, therefore the performance of dewatering pump can be monitored remotely, and real time by web-based monitoring. This can be much more cost-effective, time-saving, and having a complete data record if compared to conventional monitoring.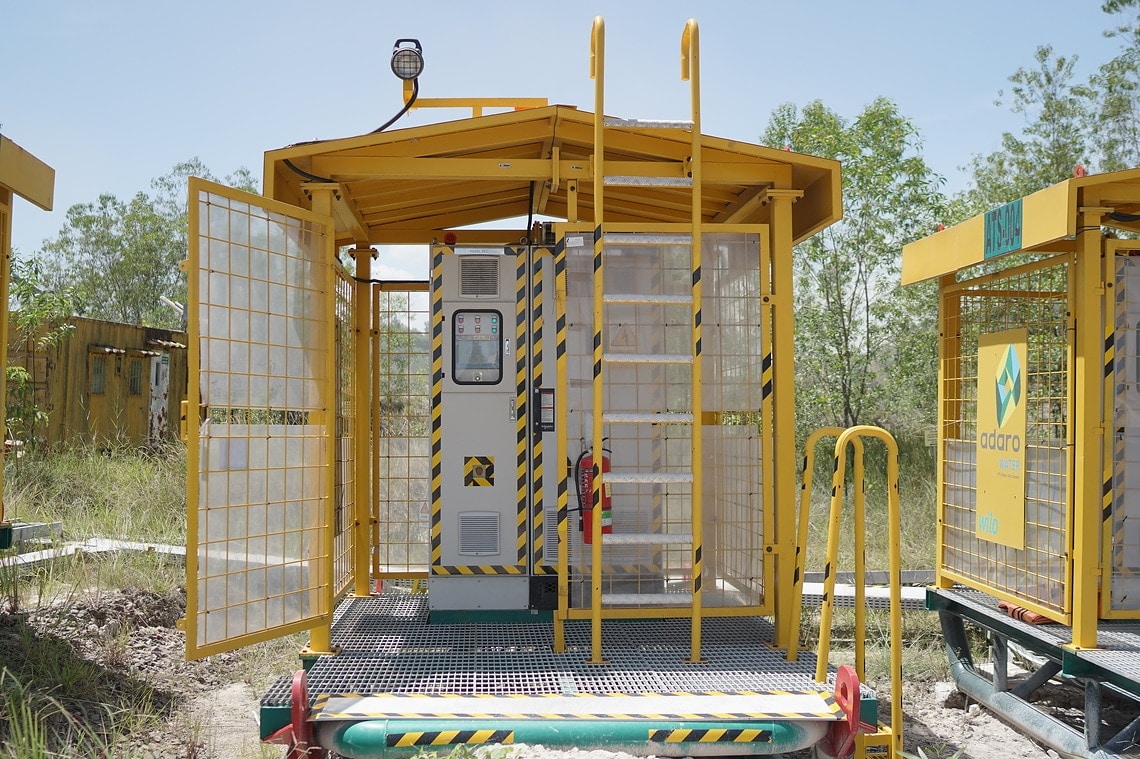 Smart Dewatering Pump
We put our best control for your requirements in real-time
→ Motor temperature sensor for motor safety
→ Level and dry sensor for vacuum tank and vacuum pump automation
→ Flow meter for performance parameter
→ Pressure transmitter for dry running parameter
Our Best Practice : 33 million m³ mine water had been pumped for dewatering applications within a year
Thanks to Excellent Technology from Wilo
PT Adaro Energy Tbk is one of the biggest coal miner in Indonesia.
Through PT Adaro Tirta Sarana, as their contractor to handle dewatering process inside Adaro mining site, Wilo supplied 8 dewatering pumpsets complete with pump control and monitoring system.
The site is located in Tanjung Tabalong, 200 km from Banjarmasin, Capital city of South Kalimantan. PT Adaro Tirta Sarana has to pump out 17 million m³ per year from Hill 11 Pit, and 19 million m³ per year from Pit 1 Wara.
From this project, PT Adaro Tirta Sarana wants to prove that mine water from mining site can be treated before released to environment.

A full-service package for you as our partner
With Wilo as your partner, you are not only sure of choosing high-quality product solutions, but you also benefit from a comprehensive, care free package of individual services. This means that we reliably support you in every project phase from design and configuration, right through to commissioning and maintenance.
BEFORE PURCHASING

Site survey
Product and solution consulting
Product selection and solution
Package design drawings and production drawings
Installation drawings
Documentation

DURING THE PURCHASE

Production
Installation
Commissioning
Start-up
Fulfilling mining safety regulation

AFTER PURCHASING

Service maintenance contract
Rapid repair service
Consignment spare parts
Efficiency check
Specific training courses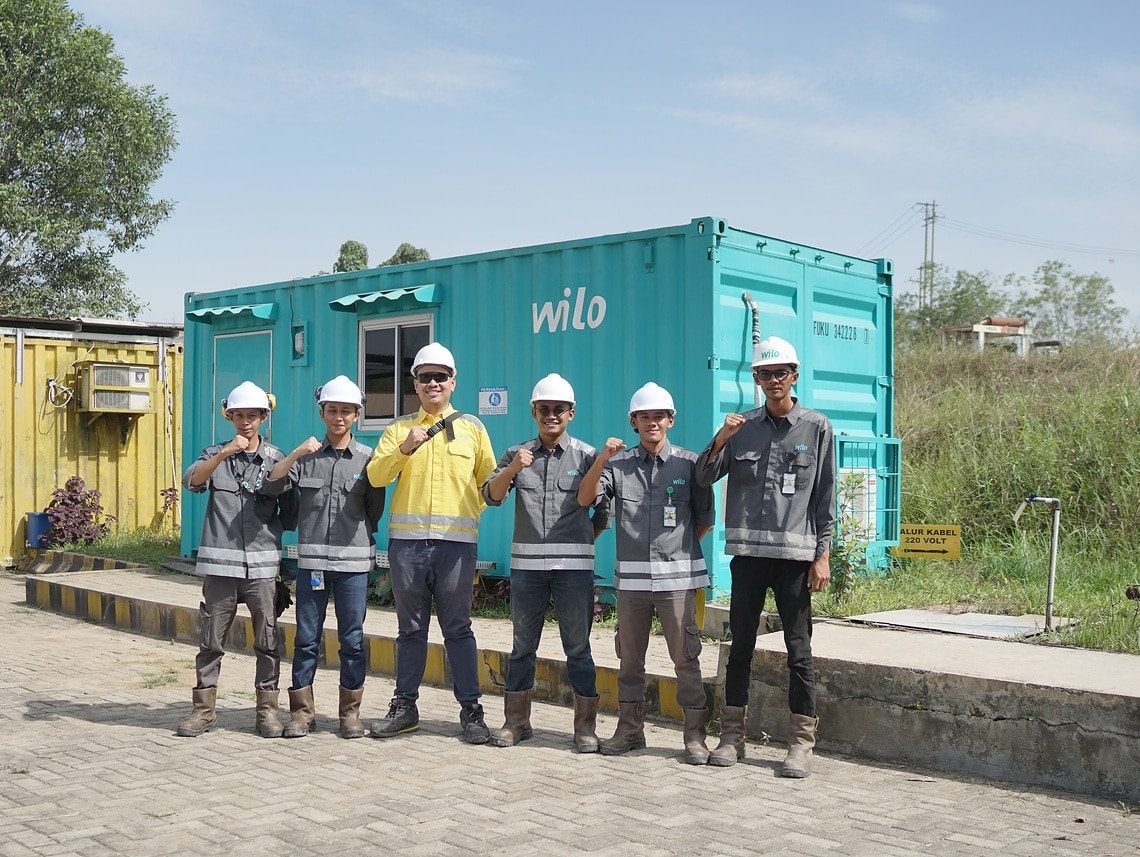 We have answers to your questions
Have our products and services caught your interest? We are delighted to help you further!
We can assist you in all areas: providing quotes, producing specifications, configuring different system types, consulting on the choice of pumps and switchgears, or simply providing assistance on matters relating to hydraulics and control.
Please fill the form below. We look forward to meeting you!