Environmental decoupling describes the situation in which there are no standardised international regulations on sustainable action. To date, green deals have been concluded on a national or regional basis – but global challenges require global solutions.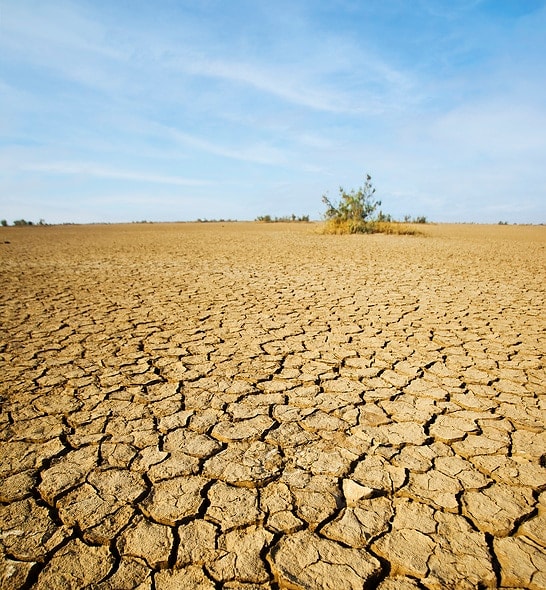 Extreme Weather,
clean solutions
Climate protection forms part of Wilo's business model. Working with the precious resources of water and energy requires sustainable thinking and action. Wilo is systematically pursuing a global sustainability strategy. To achieve the goals it has set itself, Wilo supports local climate protection initiatives and national green deals.
Too dry – too wet
The consequences of climate change vary considerably from region to region, but the causes are the same – and they can only be combated with a global, cross-border approach. Effectively slowing climate change also means preventing environmental decoupling and turning climate protection into a competitive advantage.
COMMITTED TO SUSTAINABILITY

WATER IN THE DESERT
COMMITTED TO SUSTAINABILITY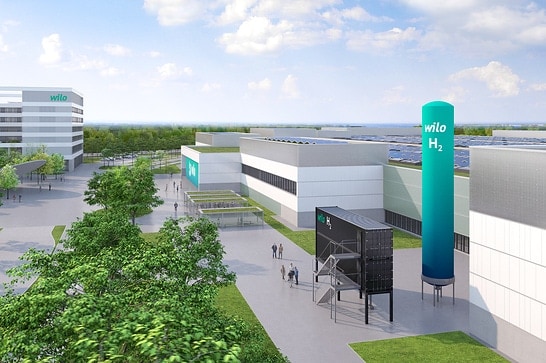 Pilot project
A pilot project to research the potential of hydrogen for sustainable energy supply is being constructed at the Wilopark. "Hydrogen technologies and systems have been defined as a value chain of strategic interest," says Oliver Hermes. "Wilo services are therefore systemically relevant in this area, too. Our products and systems will make an essential contribution to the generation, distribution and use of climateneutral hydrogen in future."
Climate-neutral headquarters
The construction of Wilo's new headquarters in Dortmund is the biggest investment project in the company's history. Thanks to a comprehensive sustainability concept, production at the Wilopark is already climate-neutral. Reflecting this, Wilo obtained TÜV certification as a "climate-neutral company in Dortmund". In addition, the "Pioneer Cube" administrative building was awarded LEED Gold certification as well as Gold certification from the German Sustainable Building Council (DGNB).