Megatrends - What are they?
Megatrends are global processes that are gradually changing the world we live in. They affect all levels of society and influence political and economic decision-making as well as the lives of every single of us. As a multinational technology group with locations all over the world, we actively contribute to solving the challenges these megatrends represent.

Which Megatrends exist?
Within the framework of our strategic long-term planning, we have defined five megatrends and one key factor that impact the current and future business of the Wilo Group.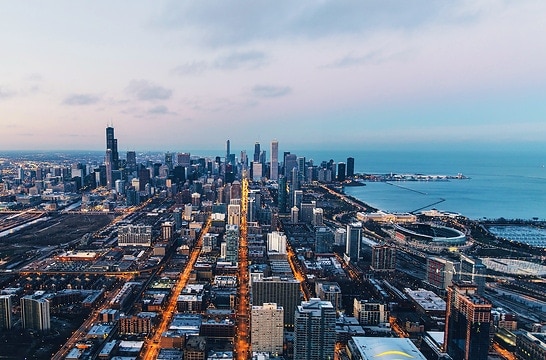 Urbanisation
Urbanisation is set to increase global demand for water by 104 billion m³ from 2025.

Urbanisation is a population shift from rural to urban areas. The term also encompasses the ways in which society adapts to these changes. Over the coming years, urbanisation will lead to the physical growth of urban areas and the emergence of an increasing number of megacities with more than ten million inhabitants. Higher, faster, further – that sums up the current trend in urban development.
The demand for energy and water in these booming cities is increasing as they grow. Sustainable solutions are required to meet the needs of the global population while conserving natural resources for the future. With highly efficient products and our role as a full-service provider, we have adapted to this development so that we can continue to secure the water supply in modern cities and Smart Urban Areas in the future.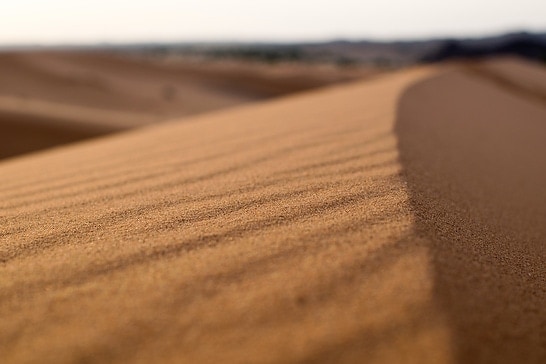 Water shortage
According to the UN World Water Report, around five billion people will be at risk of water shortage by 2050.

Water shortage refers to a lack of water supply and is typically calculated as a ratio of drinking water consumption to available water supply.
Current trends show that water consumption and demand is increasing worldwide. However, more than 97 per cent of all water on Earth is salt water. Thus, freshwater resources are extremely limited or difficult to access. In addition, long dry periods, droughts, and heat waves further aggravate the supply situation in some places. Responsible use of water is therefore just as essential for our survival as is universal access to clean water.
We have been aware of this responsibility for decades. It is an integral part of our sustainability and corporate strategy. That is why our work involves making water move efficiently and reliably and developing innovative and sustainable solutions to obtain, store and supply this valuable resource.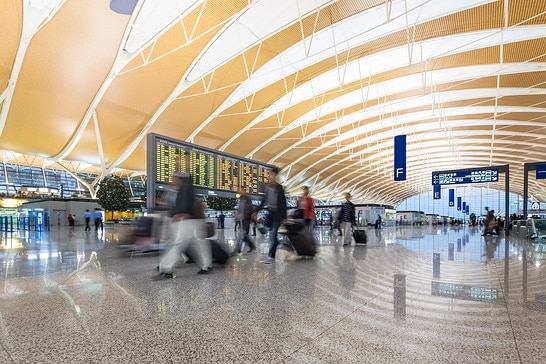 Globalisation 2.0
Globalisation demands smart solutions

By definition, traditional globalisation is a process in which national and regional markets, societies and cultures grow together in a global network of commerce, communications, migration and transportation. As a result of this megatrend, the world economy is constantly changing and becoming more interconnected, more complex, and more competitive. Markets are increasingly volatile, and the balance of power is shifting. But now processes of destabilisation are becoming apparent: the threat of decoupling hangs over the world's continents like a dark cloud, and alliances that were thought to be secure are being broken.
We are addressing these changes by expanding our global presence, building bridges, enhancing our flexibility, and sustainably driving our growth. Our region-for-region approach lets us take local action in local markets. Our headquarters in Germany, the USA and China allow us to respond to different regions' needs, and our worldwide production sites help us tailor our products to the people who use them locally.
---
The dimensions of decoupling
International cooperation declines, alliances crumble, economic bridges between nations are torn down – decoupling is one of the greatest business challenges of our time. It affects the economy and society at four different levels and requires decisive entrepreneurial action.

---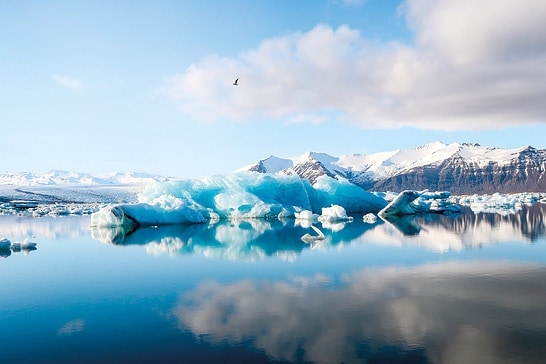 Climate change
Carbon emissions continue to drive climate change

Climate change, which has been evident in global and regional weather patterns since the mid-to-late 20th century, is mainly attributed to increased carbon dioxide levels in the atmosphere due to the use of fossil fuels.
Global CO₂ emissions continue to rise – taking global temperatures with them. The different calculation models developed by various climate researchers paint a frightening picture. One thing is clear: we must act now if we want to preserve our planet for future generations.
With our innovative, energy-efficient products, we want to help reduce pollutant emissions and thereby stop or at least reduce the impact of this development. Our commitment is leading the way, and – as the winner of the German Sustainability Award and one of fifty Sustainability & Climate Leaders – we want to set standards for responsible entrepreneurship.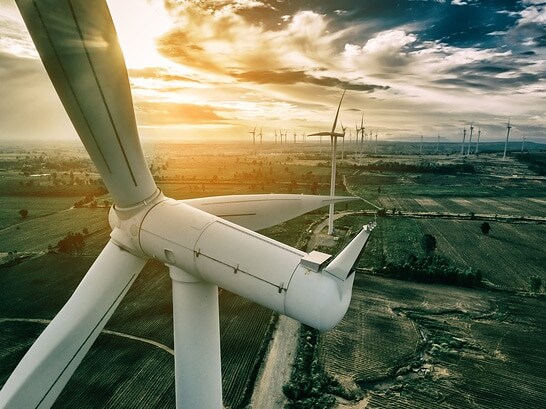 Energy shortage
Energy shortage require greater efficiency from the way we move water.

Rising demand for energy – especially from fossil fuels – and the limited rate of fuel production have created a global energy shortage. This has caused a bottleneck in supply and, inevitably, a rise in energy prices.
Fossil fuel reserves are finite, meaning that the energy mix must evolve in favour of fluctuating forms of energy such as wind, water, and sun. Current global developments have clearly demonstrated how important it is that we take this step. We are focusing on the development of energy-efficient products, intelligent networks, and renewable energies to tackle energy shortages. This also includes the development of new technological solutions such as green hydrogen.

---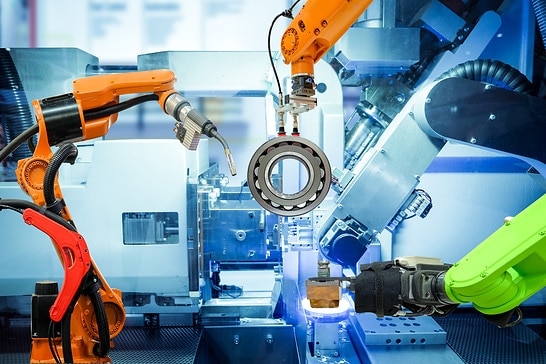 Digital transformation driving change
Digitalisation: the key to effective problem-solving
The digital transformation is driven by the technological change heralded by disruptive new technologies. Digitalisation is fostering innovation and transformation by providing added value for customers through digital connectivity. Only those who are willing to question the status quo are set to succeed in the long term. This innovative approach helps develop new approaches and strategies, change perspectives, and make use of state-of-the-art tools. Digitalisation should never be an end in itself – instead, it should always be used systematically to achieve purposeful results.
This particular trend opens up all kinds of new options for functions and uses. We are constantly producing new product innovations while concurrently developing intelligent systems and the highly specialised electronics and software they need to run. As a digital pioneer in the industry, we are taking the next bold leap while others are still scratching their heads.

'At Wilo, we view global change processes as an opportunity to transform our world and make people's lives easier.'

Potential and prospects for the future
Fundamental changes are taking place worldwide. Globalisation is continuing to evolve, and soon, emerging economies are set to overtake traditional industrial powers. This goes hand in hand with the massive growth of the global middle class and their purchasing power, with the competition for raw materials and resources intensifying as a result.
At the same time, urbanisation continues apace. The growth of metropolitan areas presents experts with questions, and innovative solutions are the only satisfactory response. As a result, nationwide water supply is becoming one of the biggest challenges of the future. Private households, as well as industry and agriculture, require more and more fresh water – and not just in metropolitan areas and industrial nations. But this resource, so vital to our survival, is limited – and it is crucial we use it efficiently.
Alongside water shortages, energy supply is becoming an increasingly important issue, especially in the face of climate change. These developments create enormous potential for Wilo. The need for investment is increasing, and the pressure to modernise is growing. After all, only those who turn to efficient technologies at an early stage and take advantage of the opportunities inherent in advances in technology will be able to compete in the face of globalisation and digitalisation in the future.

---