Sustainability Management and Corporate Responsibility
Climate protection is part of our business model. Working with the precious resources of water and energy and dealing with the climate that needs to be protected requires sustainable thinking and action and is firmly anchored in our corporate culture. As a leading global technology company that moves water in building technology, water management and industry, the Wilo Group creates sustainable added value through innovative and energy-efficient products, systems and solutions under the guiding principle of "Green Solutions for a better climate".

'Since its foundation in 1872, the Wilo Group has evolved from a hidden to visible and connected champion. Sustainability has always been an integral part of our DNA.'
Strategic, solution-oriented, interdisciplinary
Based on our Ambition 2025, we have developed a holistic sustainability strategy that takes into account all stakeholders and is implemented throughout the Wilo world. Sustainability management is seen as a cross-cutting function at Wilo. Under the Executive Board member responsible for Technology, the Sustainability Council is responsible for developing the content of the sustainability strategy and ensuring its implementation in the organisation. It is interdisciplinary and covers all of Wilo's specialist departments.
Sustainability Strategy
The central tenet of our sustainability strategy is to provide more people with clean water while simultaneously reducing the ecological footprint. A total of 18 goals have been formulated within four action areas. Business and politics do not take place in isolation from one another, which is why this year we have integrated corporate political responsibility as a new aspect of our sustainability strategy.
Corporate Political Responsibility
In 2021 we signed the "Business Ambition for 1.5 °C" pledge, a global initiative led by the Science Based Targets Initiative (SBTi) which, in cooperation with the UN Global Compact and the "We Mean Business" coalition, is aiming to cut carbon emissions to net zero by no later than 2050. The Group is thus joining the international Race To Zero campaign, the aim of which is to actively accelerate the transformation to a low-carbon economy.
---
Our goals and action areas
---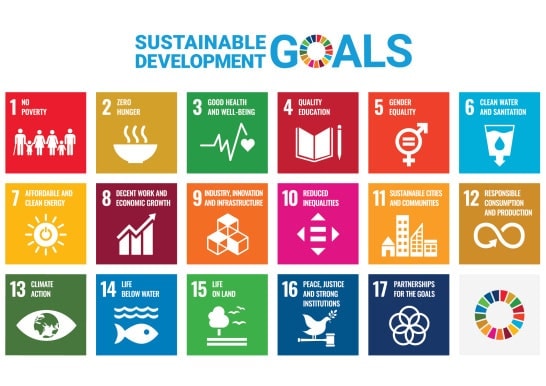 Sustainable Development Goals
In 2015, the United Nations adopted the Sustainable Development Goals (SDGs). The action plan describes the path to more prosperity and quality of life - with less resource consumption. Wilo's aspiration is to contribute to securing a sustainable future. In this way, we take responsibility for achieving the Sustainable Development Goals.
Social Impact
It is about safeguarding the living conditions of nature and society. We use our influence, resources and knowledge to address social issues constructively. The aim is to promote sustainable development and thus social change in order to achieve a sustainable and livable society in the long term.
The Wilo Group participates in the UN Global Compact Network. We contribute to the solution of global challenges and are committed to the Sustainable Development Goals (SDGs) of the United Nations. Seven of the 17 SDGs are particularly relevant to Wilo:
"I am confident that we can slow down climate change together and achieve global climate protection goals. With our efforts, we hope to encourage others to pursue sustainability and climate protection beyond company and national borders."
---