Megatrend Globalisation 2.0
Globalisation demands smart solutions.
By definition, traditional globalisation is a process in which national and regional markets, societies and cultures grow together in a global network of commerce, communications, migration and transportation. As a result of this megatrend, the world economy is constantly changing and becoming more interconnected, more complex, and more competitive. Markets are increasingly volatile, and the balance of power is shifting. But now processes of destabilisation are becoming apparent: the threat of decoupling hangs over the world's continents like a dark cloud, and alliances that were thought to be secure are being broken.

We are addressing these changes by expanding our global presence, building bridges, enhancing our flexibility, and sustainably driving our growth. Our region-for-region approach lets us take local action in local markets. Our headquarters in Germany, the USA and China allow us to respond to different regions' needs, and our worldwide production sites help us tailor our products to the people who use them locally.
Dimensions of Decoupling
International cooperation declines, alliances crumble, economic bridges between nations are torn down – decoupling is one of the greatest business challenges of our time. It affects the economy and society at four different levels and requires decisive entrepreneurial action.
Geographical

Technological

Financial

Environmental
Geographical
Geographical Decoupling
Geographical decoupling describes the isolation of countries due to political motivations. This makes it harder for companies to pursue cross-border economic activities. As a result, this increases the pressure on supply chains and organisational structures.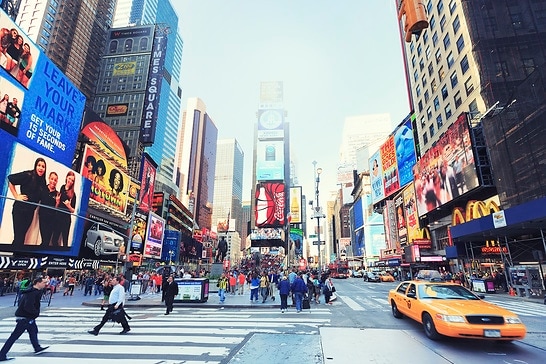 Thinking globally, acting locally
Wilo pursues a systematic "region-for-region approach" in order to counteract the global risks and challenges of geographical decoupling. With a strategy of allowing as much decentralisation as possible and as much centralisation as necessary, the company is increasing its resilience and stability in the face of a crisis.
Major rivals
The most important geostrategic conflict in the world is the rivalry between China and the USA. The world's major nations are pursuing policies of self-sufficiency and confrontation even while their economies are closely intertwined. A decoupling of these two key markets would trigger a domino effect that would lead to a significant loss in global prosperity.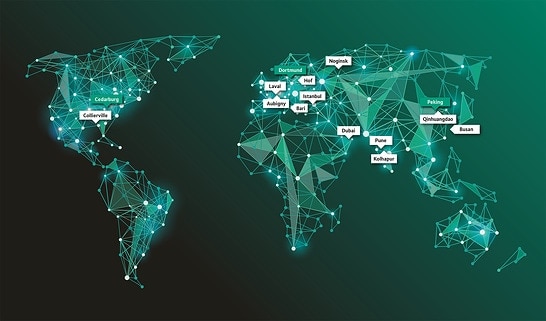 Primary production locations
Wilo is continuously increasing its degree of vertical integration, and hence its value added. The company currently has 15 primary production locations around the world, and further sites will be added in the coming years. This is enabling Wilo to secure its local production activities, get closer to its customers and ensure unbroken supply chains. New headquarters are being built in China, and another will follow in the USA in the medium term. In future, the Wilo Group will manage its global business from three headquarters: Germany, China and the USA.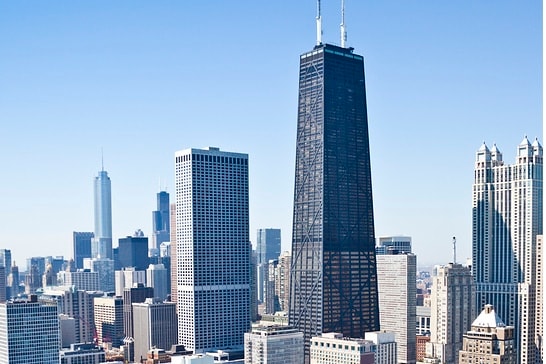 Combining our strengths
In Cedarburg near Chicago, Wilo has combined the business activities of the three subsidiaries Scot Pump, Weil Pump and Wilo USA at a single production and administrative site. Around 23,000 square metres in size, the "Cedarburg Campus" encompasses the production and administrative facilities as well as a research and development department, a training centre and warehouse and logistics facilities.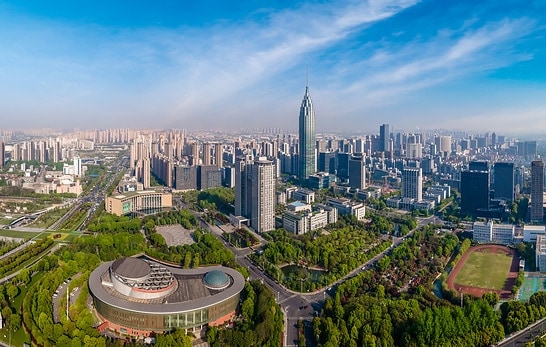 Modern production
Wilo is constructing a new, state-of-the-art plant in Changzhou, China, that is scheduled for completion at the end of 2022. Around 650 people will work in production, administration, research and development at the site with an area of more than 30,000 square metres.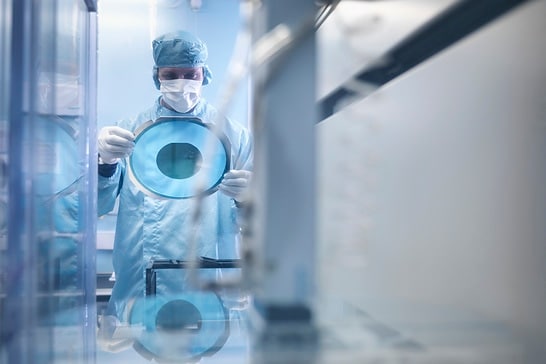 Reliable, quick, efficient
Wilo has delivered seven IL pumps for the chip manufacturer Infineon's new wafer plant in Dresden. They are part of the internal cooling water network that is required to produce the millimetre-thin wafers that are the essential basis for chip production. One of the reasons Wilo was awarded this important contract was its ability to supply the pumps in little more than half the usual delivery time.
---