Together with BVB we have been working tirelessly on our joint success story since 2011. Characteristic for the partnership is that once we have set ourselves a goal, we do not let anything divert us from our path. Based on this attitude and as a team we also aim to achieve top performance in the field of sustainability.
Scoring for Sustainability
As a multinational technology company, Wilo has always been a pioneer in sustainability. Thinking ahead, Wilo finds solutions for the global challenges of our time. Borussia Dortmund is known for top performance in sports. Both companies are united by their tenacity and resilience.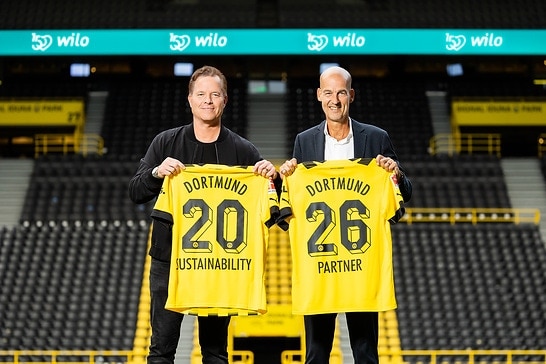 In football, winning takes perseverance. Championships are won only with dedication and sacrifice. When it comes to sustainability, you only score if you commit to the greater good.
The most important match of all times
We are confident that if everyone contributes, we can win the match against climate change, the waste of resources and social inequality. That's why we work together for climate protection, clean water, and society. This is how we protect the planet we all share while scoring for sustainability.


---
Wilo system solutions at SIGNAL IDUNA PARK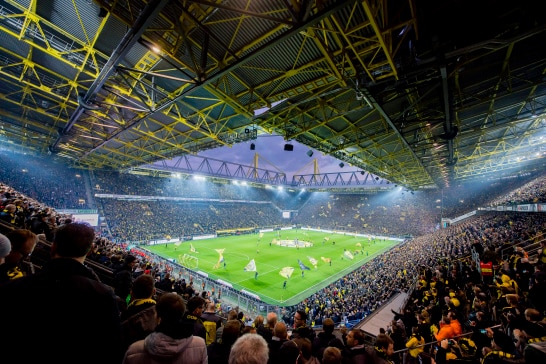 Wilo has complemented its support for the team by equipping Borussia Dortmund's entire stadium – the SIGNAL IDUNA PARK – with technology made by Wilo. For example, Wilo pump systems now ensure the adequate irrigation of the pitch during the summer months and nurture the green turf in their function as the core element of the pitch heating system during the colder period over the winter.
---