15 Dec 2022
Press release
Industrial pact for NRW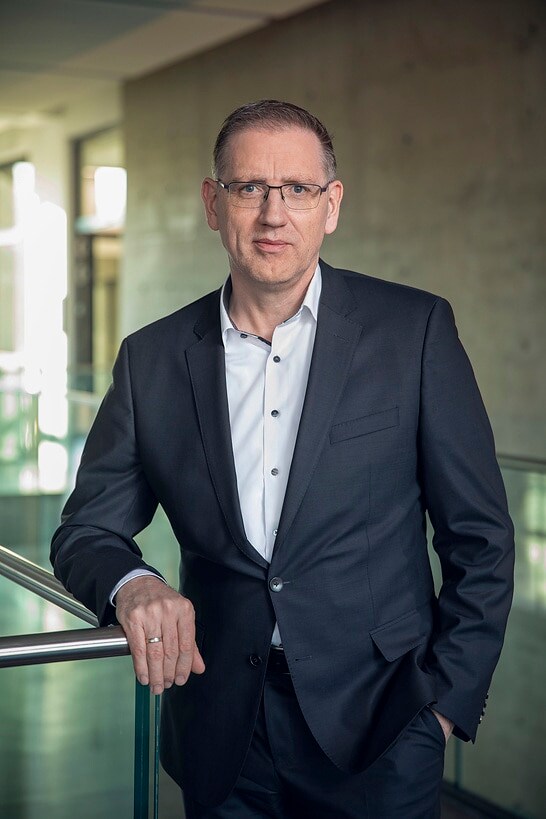 Wilo will be part of actively shaping a climate-neutral future.
The new government of North Rhine-Westphalia (NRW) has set itself the target of transforming NRW into Europe's first climate-neutral industrial region. A further step towards this goal was taken on 15 December 2022 with the joint signing of an industrial pact by high-ranking representatives from business and politics. The invited guests and signatories included Mona Neubaur, Minister for Economic Affairs, Industry, Climate Protection and Energy of the State of North Rhine-Westphalia, as well as Wilo Executive Board member and Chief Technology Officer Georg Weber.
With heavy rainfall, flooding, droughts and heat waves, global warming is already highlighting the need to act against climate change. As one of the strongest economic regions in Europe, the federal state of North Rhine-Westphalia is now paving the way for a rapid transformation to a climate-neutral and future-proof industrial location with the industrial alliance between society, politics, science, and business.
As a climate-protection company, the Wilo Group sees it as its duty to actively support the initiative, to support its climate-protection goals and to contribute to even more climate protection and sustainability, regarding the attractiveness of the location as well.
"Protecting our climate is one of the most pressing tasks of our time", emphasises Georg Weber. "The transformation must be actively pursued across all sectors in order to establish NRW as a climate-neutral pioneer of the energy transition and as a future market for investors and to remain competitive."
By signing this agreement, the 31 companies and associations commit to making North Rhine-Westphalia the first climate-neutral industrial region in Europe by 2045 at the latest. In her keynote speech on "Climate neutrality and competitiveness," the Minister also made the importance of the region clear.
The host and initiator of the industry agreement is NRW.Energy4Climate.
The North Rhine-Westphalia State Office for Energy and Climate Protection is responsible for all climate protection initiatives and unites politics, business, science, and society in a joint dialogue.