WILO GROUP LOCATIONS
Primary production locations
Germany

Dortmund, Hof

France

Laval, Aubigny

China

Beijing, Qinhuangdao

India

Pune, Kolhapur, Kesurdi

Turkey

Istanbul

Korea

Busan

Russia

Noginsk (Moscow region)

USA

Cedarburg, Collierville

Italy

Bari

UAE

Dubai
Worldwide production network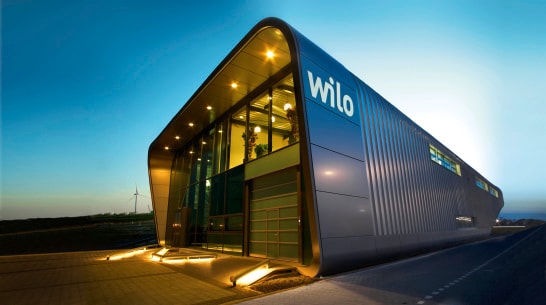 With the new manufacturing site in Russia starting up in mid-2016, the Wilo Group is now manufacturing pumps and pump systems at 15 main production sites in Europe, Asia and America.
In accordance with the global production strategy (GPS), the production sites in these locations form the production network in the closer sense and are coordinated and controlled accordingly.
Additional smaller sites such as Bari, Wülfrath and Chemnitz develop and manufacture highly specialised products, such as water supply and wastewater treatment systems. In addition to this, products for local markets are assembled in numerous locations. In this way, we can ensure that local requirements are met with the shortest-possible delivery times to the customers.
Tightly knit sales network
In total, the Wilo Group has an efficient network of more than 70 production and sales companies close to customers in more than 50 countries. Together with numerous other representatives and independent distribution and service partners, this is how Wilo ensures that customer requirements and needs are fulfilled worldwide, at any time and with top quality.
Wilo is investing heavily in the future.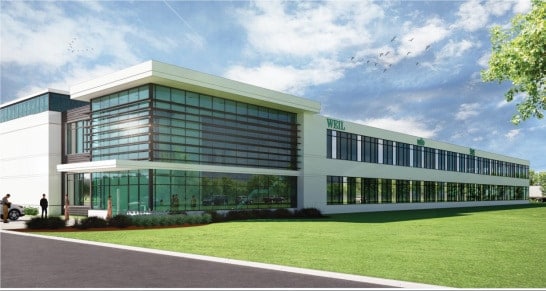 USA:
Our latest announcement of a location development is the investment in a new 25,000 square foot headquarters and production site in Cedarburg, Wisconsin, USA. The new headquarters will bring the combined operations of Wilo USA, Weil Pump, Scot Pump, and Wilo Machine Co. to a single production site.
"Following several years of consistent growth, we are excited to announce the next step in our North American development strategy, explains Jeff Plaster, President and CEO of WILO USA. The new campus will allow us to dramatically increase our efficiencies and prepare us for the next stage of growth - while remaining committed to our customers, employees and the Cedarburg community."
The new facility will allow to further expand manufacturing and production capabilities. It features warehousing, corporate office space, a state-of-the-art test laboratory and customer experience centre with a planned opening date of 2022.