Company headquarters - Wilopark sets the standard

The Wilopark master plan involves the largest location development programme in the company's history in Dortmund: The entire Wilo site is being completely redesigned.

WILO SE will carry out the efficient merging of administrative and production areas at the site as part of the site development. The aim is to bundle the currently dispersed locations, which will allow a more efficient use of the the synergies already created.

The Wilopark – the new "city gate"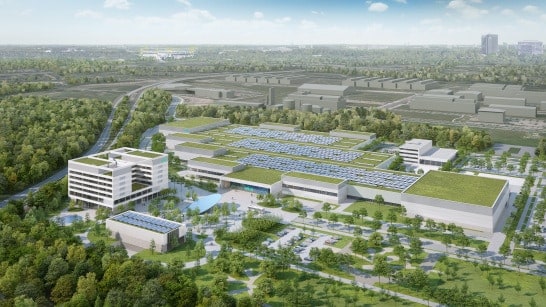 A new place - the Wilopark - was built in the south of Dortmund. A new corporate headquarters that combines ecological and economic sustainability as well as flexibility and space efficiency.
On the northern side of the new street "Wilopark" stands the Factory, an innovative light-flooded production building with ample parking for employees.
The administrative building being built on the southern side of "Wilopark", the "Pioneer Cube", characterises Dortmund's cityscape and, coming from the south, represents the new "city gate" to Dortmund.
The Wilo Future Office concept realised in the "Pioneer Cube" provides employees with ergonomic and modern working spaces. Optimum working conditions are provided for a wide range of activities - from quiet individual work to communicative project work.
The project in its entirety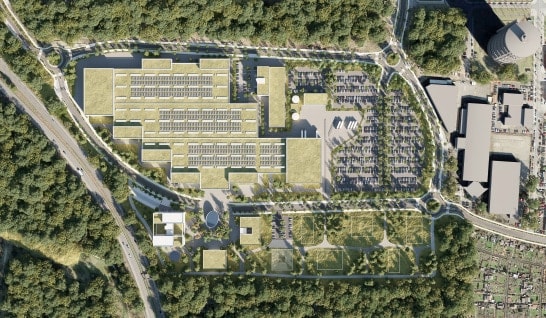 The Wilopark is divided by the company's own avenue, the street named "Wilopark", which is also open to pedestrians, cyclists and public bus traffic during the day. The central square "Focus" connects the northern and southern parts of the Wilopark in an intelligent way and ensures short distances. The public development, the new Nortkirchenstraße, will be on the northern edge of the company site. This will ensure a smooth transport of goods to the "Factory" and connect the Wilopark to the new innovation location Phönix West.
The large foyer of the factory is the starting point for visitor tours. Via the "Skywalk", a footbridge that connects the administrative units internally, visitors can gain an insight into the optimised production processes.
Design and communication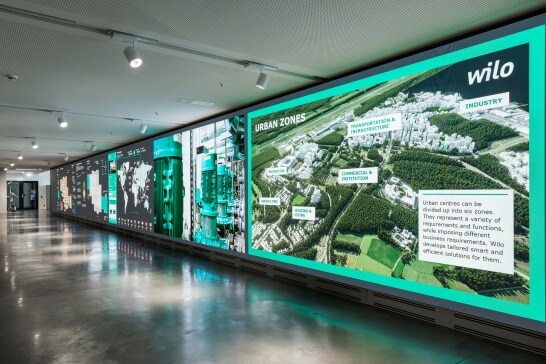 The façade language and materiality, especially the high proportion of glass, provide transparency. Furthermore, the exterior view and natural lighting of the hall aisles for our employees ensure a sustainable energy concept. This provides visual contact to the outside and offices. The permeability of the building makes the flow of materials and production visible. Production planners and managers have direct visual contact with the production from the offices on the first floor, but conversely the production employees also have direct contact with control and scheduling. The aim is to remove the separation between the individual work worlds and to give room to a more open work culture.
Download
---