24 Apr 2023
Globalisation & Urbanisation
'Urbanization challenges water supply'
Three questions to Daniel Jun, Managing Director, Wilo Korea
Daniel Jun heads the Wilo subsidiary in Korea. In an interview, he talked to us about water supply in South Korea, Wilo's strategy and the Haeundae DoosanWe've the Zenith project in Busan.
Back in 2000, Wilo took an important step in opening up the Asian market by founding the subsidiary Wilo-LG Pumps Ltd. Since then, Busan in South Korea has been one of the most important locations.
This text is part of Wilo's annual report 2022. Learn more at Annual Report 2022.

'More and more people need more and more water in ever higher skyscrapers - reliable pump technology is essential for this to succeed.'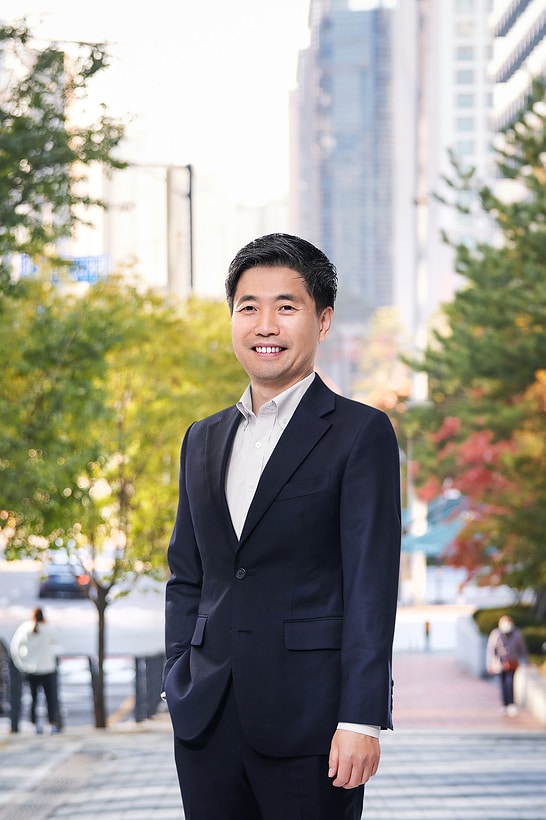 How would you assess the water supply situation in Korea?
Daniel Jun: The major cities in Korea are home to a large number of high-rise buildings, commercial office buildings and apartment complexes. These will become even more commonplace in future as the number of people moving to cities to live and work increases. After all, people need places to live and physical workplaces. This gives rise to considerable technical challenges, including in terms of the water supply. More and more people need a growing volume of water in increasingly tall skyscrapers – and reliable pump technology is essential if these needs are to be met.
How is Wilo positioned in Korea in order to address these challenges?
Daniel Jun: Wilo Korea has around 300 employees. In addition to a sales organisation covering the entire country, we have a strong customer service team that performs commissioning, maintenance and repairs. We also have a production team, since Busan is one of Wilo's 15 primary production locations. In addition, we are well connected to colleagues from neighbouring countries and have good access to the major production sites in China.
How important is the Haeundae Doosan We've the Zenith project when it comes to the challenge of ensuring the water supply?
Daniel Jun: The project clearly demonstrates the challenges posed by the megatrend of urbanisation in terms of the water supply in major cities. In a residential building, a large quantity of water is consumed at a large number of outlet points. Height is another factor: At 80 storeys, Tower A is tall even by Korean standards, and the possibilities in this respect have yet to be exhausted. As such, we can expect the demands on the water supply to intensify further as a result of urbanisation.